Defensive miscues vs. White Sox not crushing, but avoidable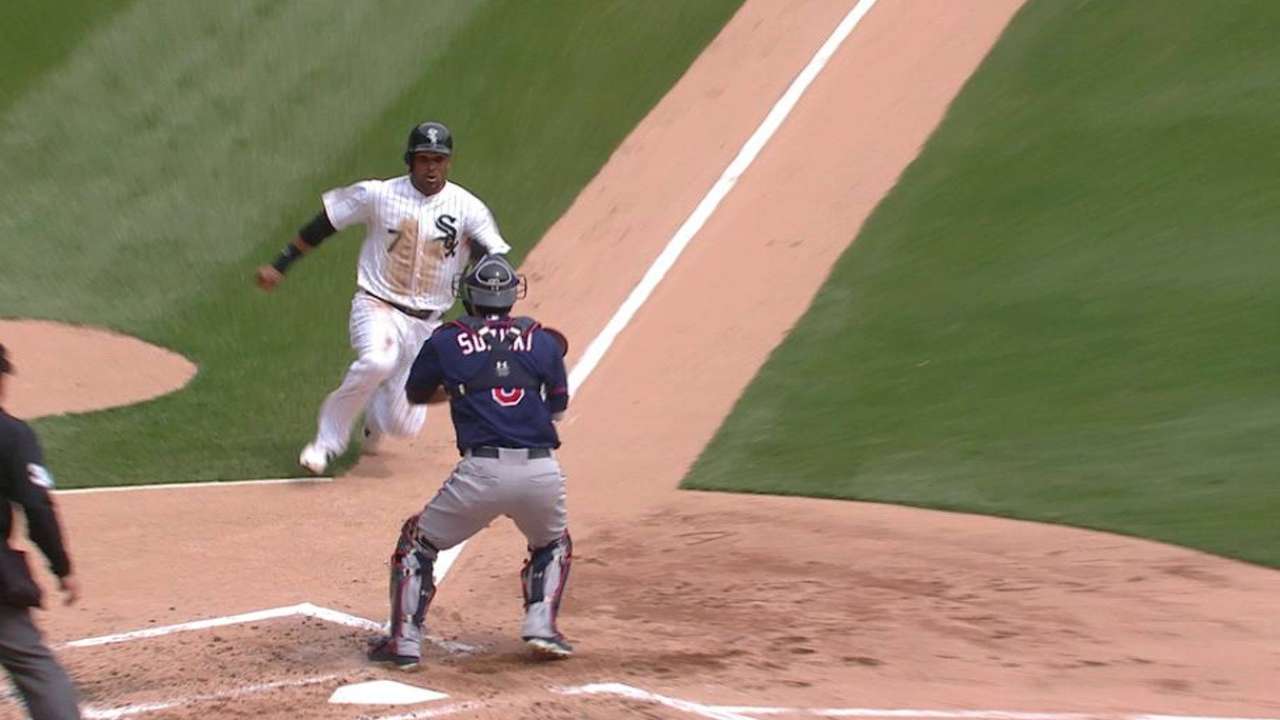 CHICAGO -- The Twins changed up their lineup to load up on right-handed batters against Chris Sale and the White Sox on Sunday. In the end, the defense faltered in a 6-2 loss.
The Twins dropped three fly balls, two in the second inning, though the White Sox were unable to score on any of those miscues.
Left fielder Eduardo Nunez dropped a routine fly ball for a three-base error in the second inning in his first start of the season. After Micah Johnson was thrown out at home on Adam Eaton's grounder to third, Eduardo Escobar -- who was making his first start of the season at third base -- dropped a popup for another error.
In the fifth inning, catcher Kurt Suzuki was unable to catch a foul ball near the White Sox dugout with Adam LaRoche up to bat. LaRoche ended up striking out.
"I don't think there's a lot you can tell people when they drop fly balls," manager Paul Molitor said. "We all know it's windy and there's sun and those good conditions. Nunez [is] more of an infielder than an outfielder, but he misread that. He kind of had to reach back the last second. And Escobar, I've never really seen him have any issues with popups or anything like that.
"There's not really a lot you can say. It don't think it was about focus or anything. It's kind of strange to see it happen three times in a game. The one Suzuki dropped was tough because it was blowing toward the dugout and Escobar couldn't get there."
Nunez has played most of his career games at shortstop and third base.
"I think I closed my glove too soon," Nunez said. "There's no excuse."
In another defensive change, Trevor Plouffe moved from third base to first while Joe Mauer moved to designated hitter. It was Plouffe's first start at first base since 2012. He had no defensive miscues.
Phil Hughes pitched around the errors. He ended the two-error second inning by inducing a ground ball. He escaped the fifth inning with two strikeouts and a popout. Hughes (0-2) allowed three runs in six innings.
"I take a lot of pride in trying to avoid big innings," Hughes said. "Thankfully, I was able to make some good pitches there to get out of a tough spot, and unfortunately it wasn't enough for us today."
Sarah Trotto is a contributor to MLB.com. This story was not subject to the approval of Major League Baseball or its clubs.