MLB.com Columnist
Paul Hagen
Young players key to fast start for resurgent Blue Jays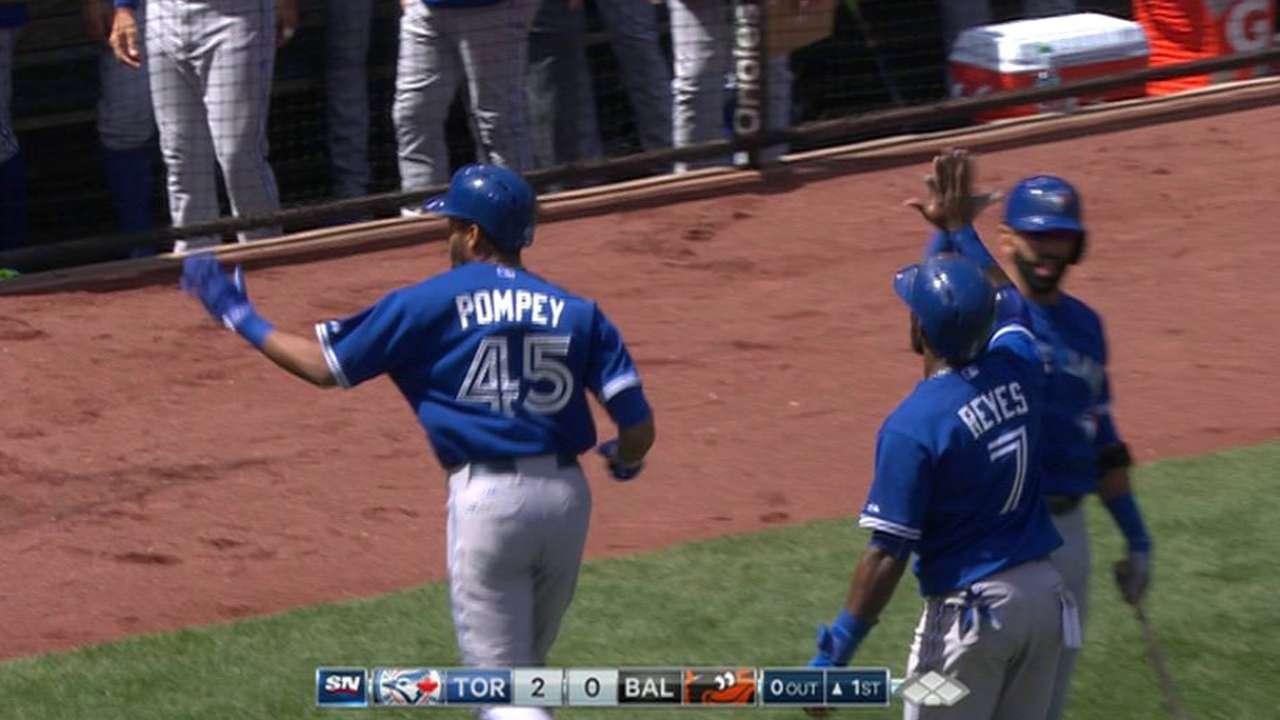 BALTIMORE -- It's important to get off to a fast start in the regular season. In a related note, it's also important to exercise, get enough rest and eat plenty of fruits and vegetables.
Yeah, it's not exactly breaking news to point out that a win in April counts as much as a win in September or that pennants can't be won in the first month but can be lost then.
Still, it's difficult not to place a little added emphasis on the fact that the Blue Jays are 4-2 after outlasting the Orioles, 10-7, on Sunday at Oriole Park at Camden Yards.
It just stands to reason that when a franchise has gone 21 seasons without advancing to the postseason, as Toronto has done, building positive momentum right from the get-go can only be a plus. That becomes even more pertinent considering that the Blue Jays are relying on six rookies: Starters Daniel Norris and Aaron Sanchez, relievers Miguel Castro and Roberto Osuna, second baseman Devon Travis and center fielder Dalton Pompey.
"Everybody wants to get off to a fast start," said manager John Gibbons. "It probably is [important] this year because we've got so many young guys. Those youngsters, they show up and they want to produce right out of the gate for confidence reasons and to show that they belong. And they've all done that. The big question mark was that we didn't know what these young kids were going to do, but so far they've settled in and look like they belong."
Castro nailed down his second save Sunday and Osuna pitched a 1-2-3 seventh, striking out two.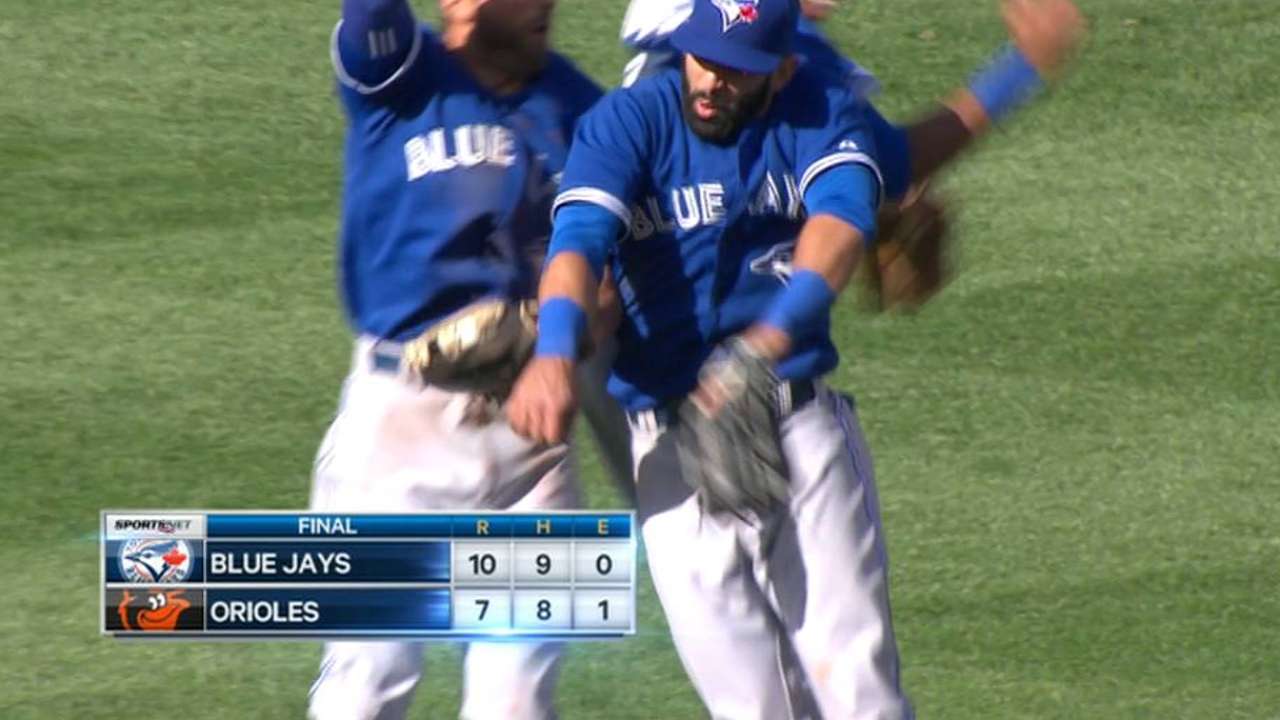 Pompey and Travis both contributed at the plate, and they agreed afterward that winning has helped ease their transition.
"It doesn't matter how you cut it. When you get off to a good start as a team, it only feeds the confidence," said Pompey, who homered in the first inning and later walked and scored in the eighth. "Especially when it's against teams in the same division. I think it's huge.
"Whether [wins] come early in the season or late in the season, it doesn't matter. But a start like this is definitely great [for the rookies]. We've gone through two series now and we're about to go home. We've kind of gotten the experience out of the way. Six games is minimal compared to the whole season, but it's a good start for us. So I think we're in a good place."
Travis hit a hard line drive with the bases loaded and two outs in the fifth. Orioles right fielder Travis Snider broke in on the ball and then had it go over his head. It was scored an error, but it also cleared the bases and gave the Blue Jays an early 6-2 lead.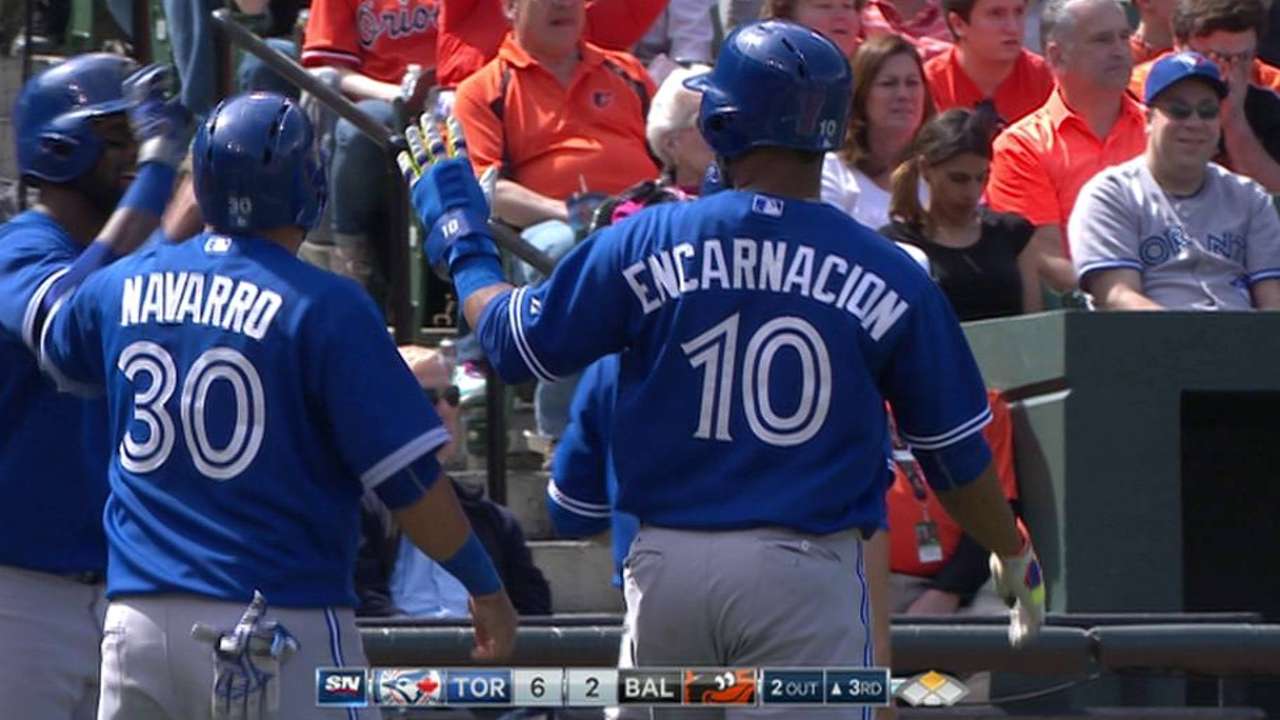 "You start winning some games and you start figuring out that it's still the same game you've been playing your whole life," Travis said. "So, definitely, winning helps settle us young guys in."
It's not just about the newcomers, either. It's that they've won each of their first two series, on the road, against the American League East. Two out of three at Yankee Stadium, then two out of three against defending division champion Baltimore. They'll look to continue the streak when they return to Rogers Centre for their home opener Monday night against the Rays. Overall, 19 of their first 22 games are against division rivals.
"The most important games to win are definitely the ones in the division," Travis added. "At the same time, I think for the rookies, we're just taking it day by day. But it definitely makes it sweeter when you're beating teams in the division."
This is an important year for Toronto, for a lot of reasons. The Blue Jays' front office stepped up in the offseason by adding free-agent catcher Russell Martin and trading for third baseman Josh Donaldson and left fielder Michael Saunders. But the clock is ticking.
Left-hander Mark Buehrle is 36. Knuckleballer R.A. Dickey is 40. Both can be free agents after next season. So can 34-year-old right fielder Jose Bautista and 32-year-old DH Edwin Encarnacion, the No. 3-4 hitters in the order. Martin is 32. Shortstop Jose Reyes is 31.
Then there's the fact that the team has already announced that club president Paul Beeston will step down after this season. If Toronto doesn't have a good season, there's no way of guessing what the ripple effect might be.
Bautista, who iced the game with a two-run homer in the eighth after Orioles reliever Darren O'Day threw a pitch behind him, pronounced himself pleased with the way the season has unfolded so far.
"We've played really good baseball, except for [Saturday] when we threw the ball around a little bit," Bautista said. "Other than that, it was a great road trip. If we continue to pile them up like that, mathematically it will be a pretty good season."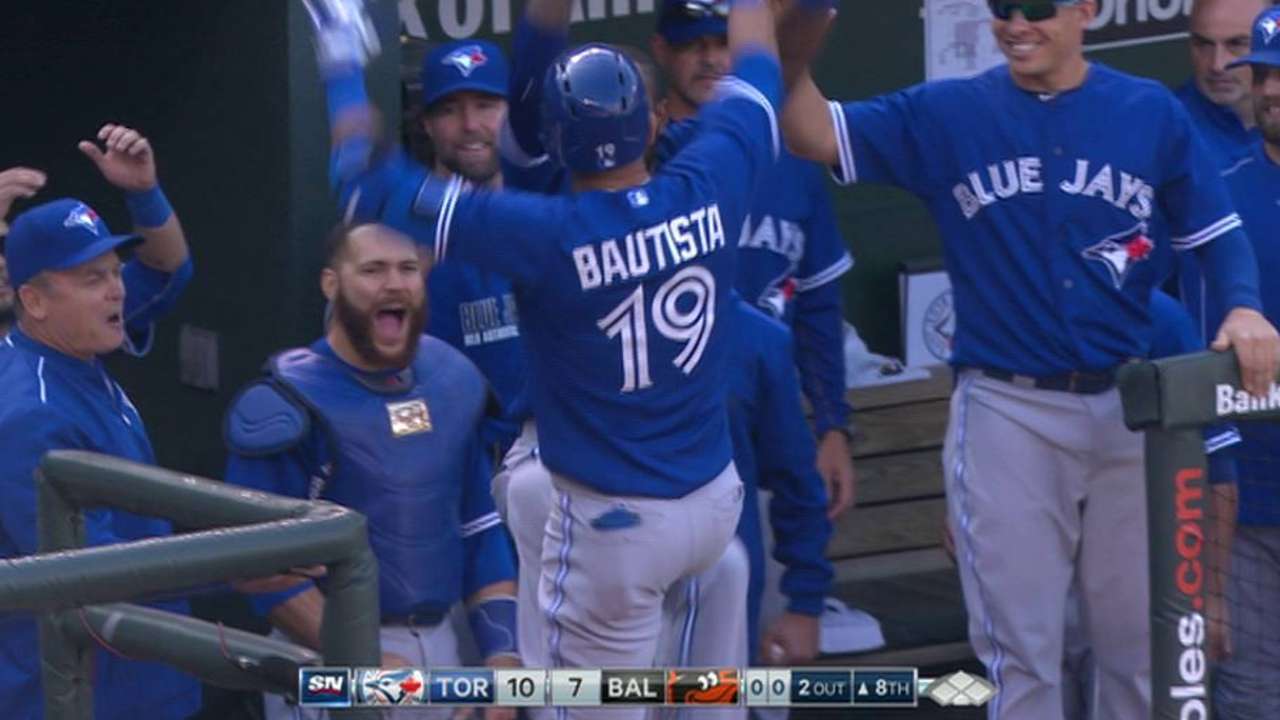 It's important for the Blue Jays to get off to a good start. If nothing else, it beats the alternative.
Paul Hagen is a reporter for MLB.com. This story was not subject to the approval of Major League Baseball or its clubs.