Wood disappointed by mistakes against Mets
Southpaw looks back on homer to Cuddyer, RBI single to Colon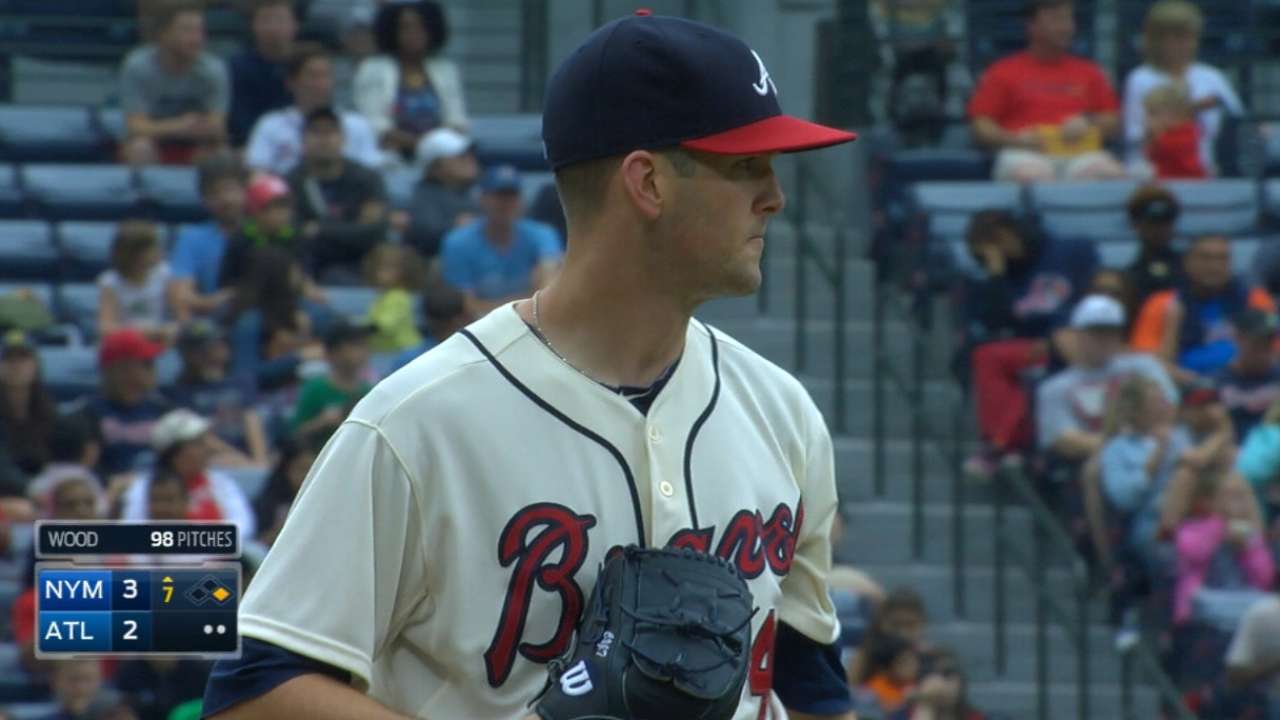 ATLANTA -- After seeing his determined effort squandered by the walks Juan Jaime issued during the decisive eighth inning of Sunday's 4-3 loss to the Mets, Braves left-hander Alex Wood expressed disappointment as he stood in front of his locker at Turner Field.
"There were a few pitches that I wish I could have had back," Wood said after the Braves fell to 5-1 on the season. "I wish I could have done more so that we could keep the streak going."
Instead of criticizing plate umpire Marvin Hudson for his call on a 1-2 pitch to Michael Cuddyer in the first inning, Wood was more critical of what transpired later during that same plate appearance, which concluded with Cuddyer sending a full-count changeup over the left-field wall for a two-run home run.
"It was a battle the whole day," Wood said. "Looking back on it, not having my best stuff, these are the kinds of games that kind of separate seasons between good and great. I didn't think I had much of anything from start to finish, but my goal is to give our team a chance to win every time out. I felt like I was competitive enough throughout the game that I gave us a chance to do that."
On a day when he wasn't at his best, Wood still limited the Mets to three runs and eight hits over 6 2/3 innings. He concluded his 98-pitch effort by striking out Lucas Duda, whose two-out single in the first inning brought Cuddyer to the plate.
After surrendering Cuddyer's home run, Wood consistently encountered trouble during the next few innings. He pitched around a pair of walks in the third inning and then really only had himself to blame when he allowed a Wilmer Flores double and Bartolo Colon RBI single in the fourth inning.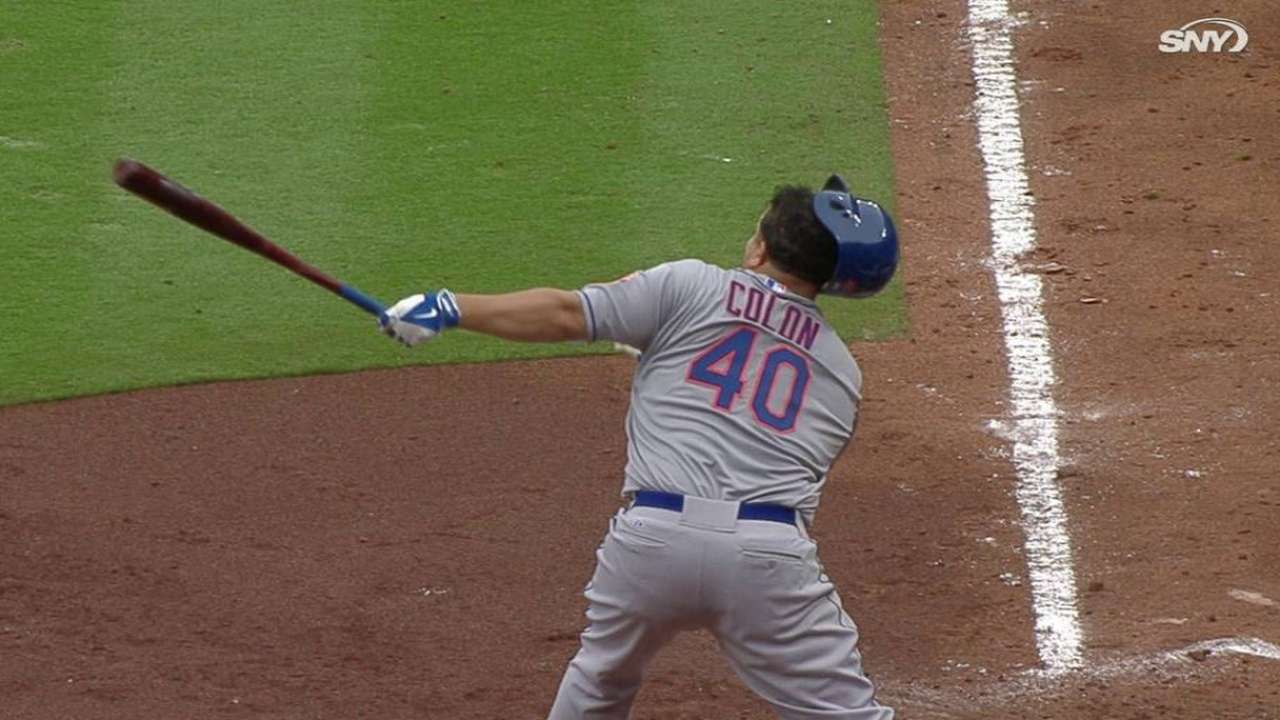 But Wood's highly competitive nature remained visible throughout the afternoon, especially after he allowed consecutive singles to begin the fifth inning and then retired Cuddyer, John Mayberry Jr. and Anthony Recker to escape unscathed.
"Today, he didn't have his good stuff until maybe the last couple innings," Braves manager Fredi Gonzalez said. "But he competed and gave your team a chance to win on a night he was not on."
Mark Bowman is a reporter for MLB.com. This story was not subject to the approval of Major League Baseball or its clubs.