QB Wilson: 'I would honestly play two sports'
Seahawks star has visited Rangers' Spring Training camp twice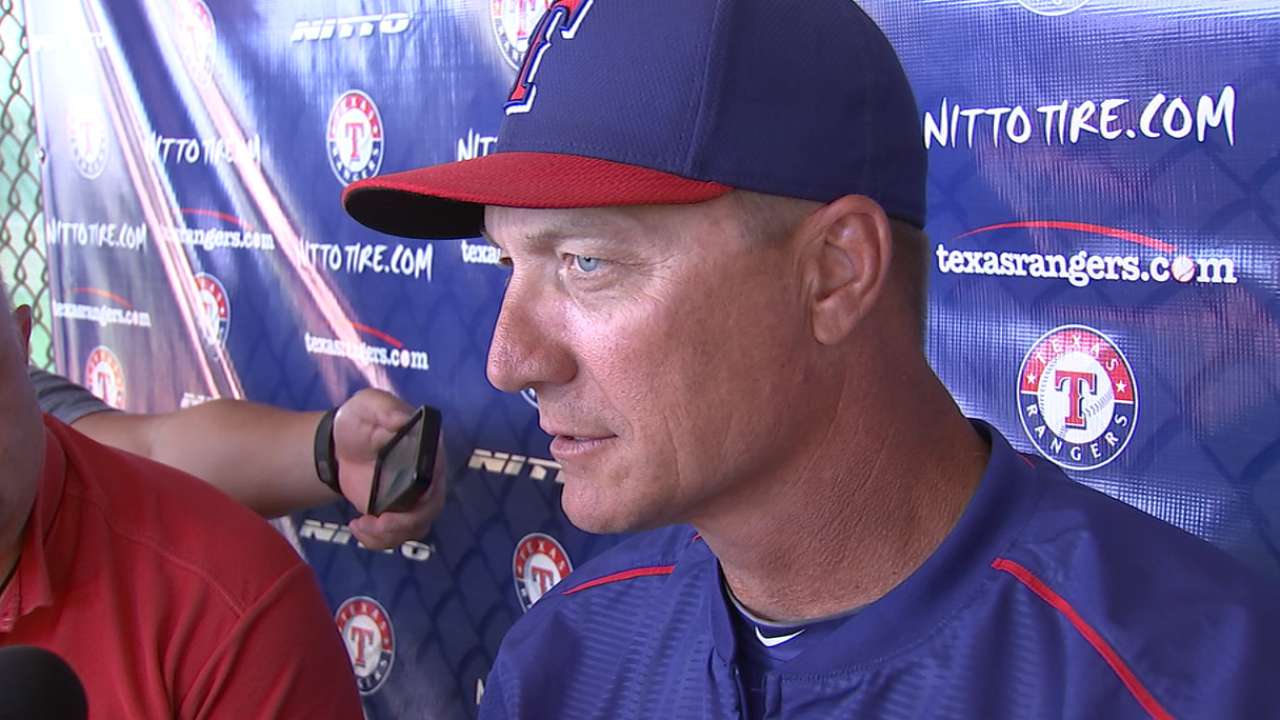 It turns out that helping guide his team to back-to-back Super Bowl appearances hasn't led Seattle Seahawks quarterback Russell Wilson to completely rule out also pursuing a baseball career at some point.
At least that's what Wilson said in a recent interview for HBO's Real Sports.
"You never want to kill the dream of playing two sports," Wilson said during part of the interview that was released by HBO ahead of the April 21 show. "I would honestly play two sports."
Wilson, 26, played parts of two seasons in the Minor Leagues in the Rockies' organization after being drafted by Colorado in the fourth round of the 2010 First-Year Player Draft. His rights were later acquired by the Rangers in the Triple-A edition of the Rule 5 Draft following the 2013 season.
The two-sport star spent a day at Spring Training with the Rangers for the second straight year last month, even hitting a home run during batting practice. During his two years in the Minors, the second baseman hit .229 in 315 at-bats and stole 19 bases over 93 games at the Class A level.
Paul Casella is a reporter for MLB.com. This story was not subject to the approval of Major League Baseball or its clubs.