Rox hope strong defensive core carries them far
Colorado boasts top-notch infield with Morneau, LeMahieu, Tulo, Arenado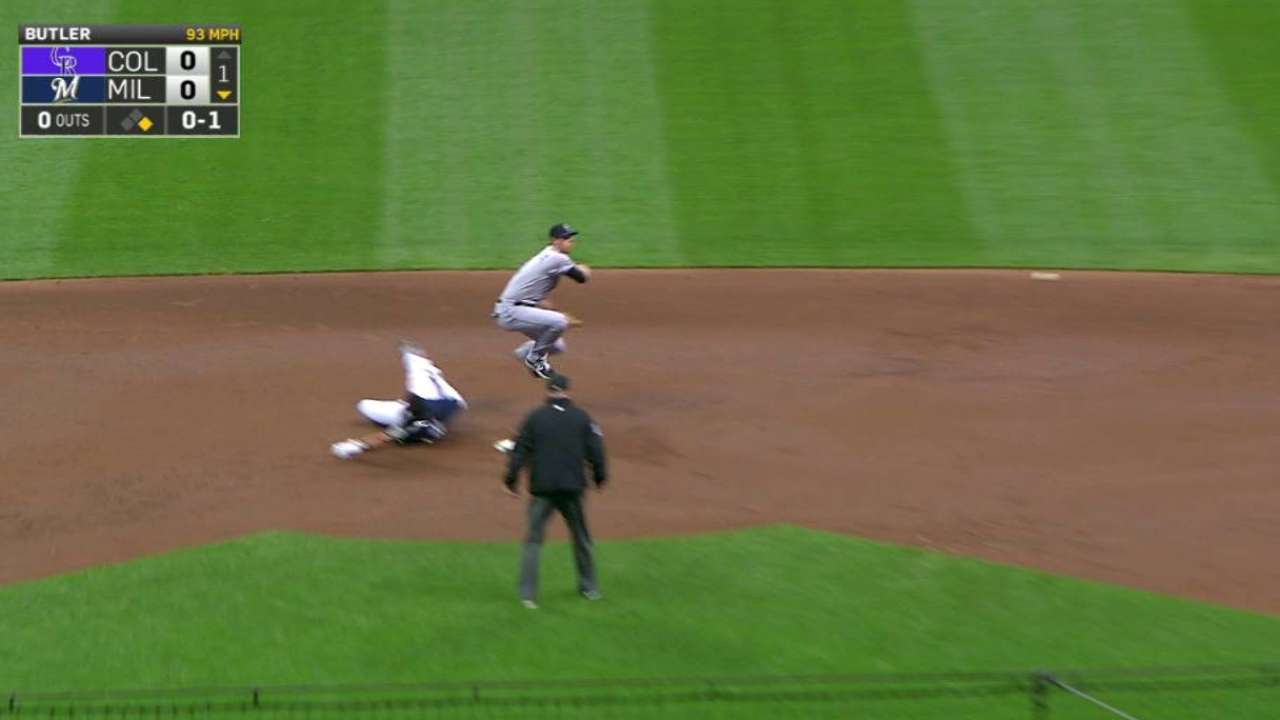 DENVER -- Before losing their first game Saturday, the Rockies had matched their best start ever, going undefeated in their first four games and rekindling memories of their 1995 season, when they made the playoffs and also went 4-0 before losing the fifth game.
Manager Walt Weiss was the club's starting shortstop that year, and he noted a similar feeling around the clubhouse as he experienced then.
"We had a pretty good feeling about the club," Weiss said. "I believe we'd gotten Larry Walker [and Bill] Swift. It was certainly a boost to our confidence bringing those two guys in. I remember in Spring Training that year feeling pretty good about our club.
"We were a team in the third year of existence, so I'm sure people weren't picking us to win a World Series that year."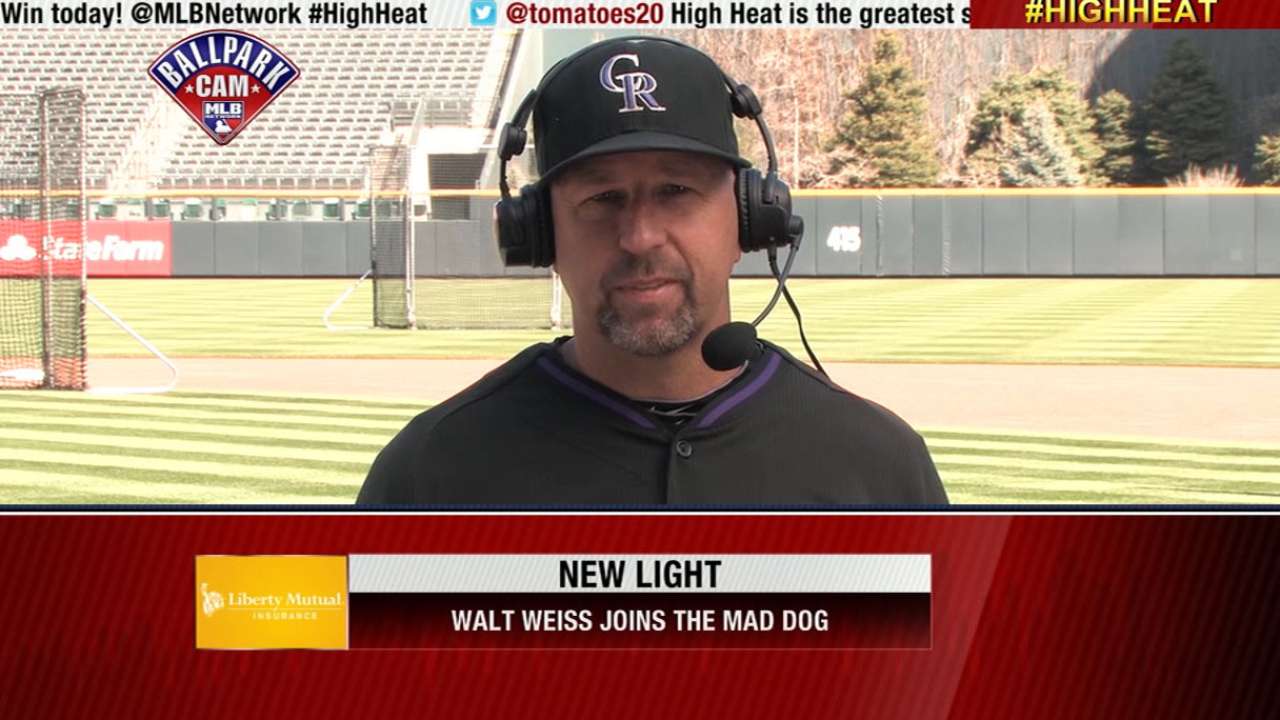 Defense has been a hallmark of Rockies postseason clubs. With DJ LeMahieu earning a Gold Glove Award in 2014 to stack beside two-time winners Troy Tulowitzki and Nolan Arenado, the Rockies can back up any boast about their glovework. Add Justin Morneau at first, who entered the season with a .996 career fielding percentage, and it's hard to top the Rockies' infield.
"I think it's the best defensive infield in the league," LeMahieu said. "I just think we're very confident, and everybody wants to make a great play. It's contagious. "
Weiss has stressed defensive diligence since taking the helm for the Rockies in 2013, and he noted the increasing impact a strong defense can have on a game that has been subtly shifting toward lower scoring affairs over the past couple of years.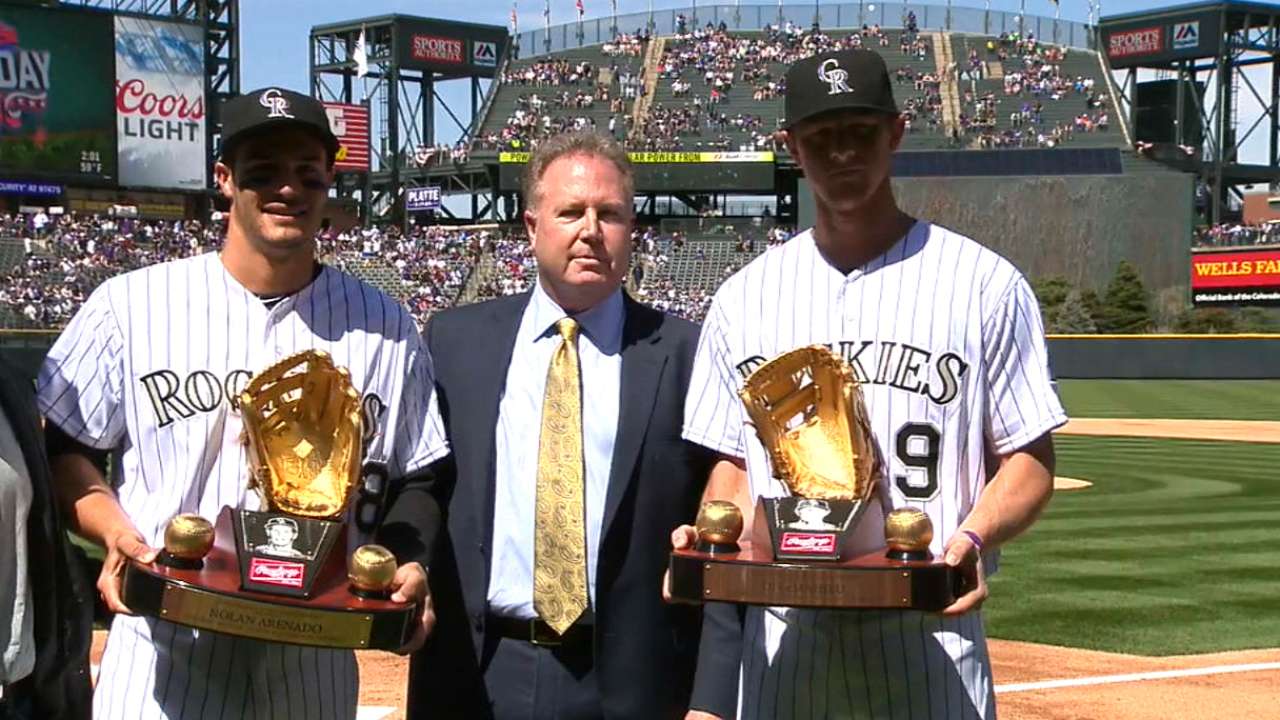 "We saw a spike in offense for a while, and we're seeing the trend turn around," Weiss said Sunday. " You have to pay more attention to the finer points of the game. Defense becomes more important, execution becomes more important -- things that we really focused on this spring and that we talk about constantly. Hopefully, we can gain a competitive advantage in those areas."
The strong start has exceeded expectations, but Weiss keeps it in perspective.
"We're pretty well under the radar," Weiss laughed. "But that stuff doesn't matter, other than using it for motivation. What matters is how we show up every day, and our belief in ourselves."
Owen Perkins is a contributor to MLB.com. This story was not subject to the approval of Major League Baseball or its clubs.