Tanaka shows more of former self in win over Red Sox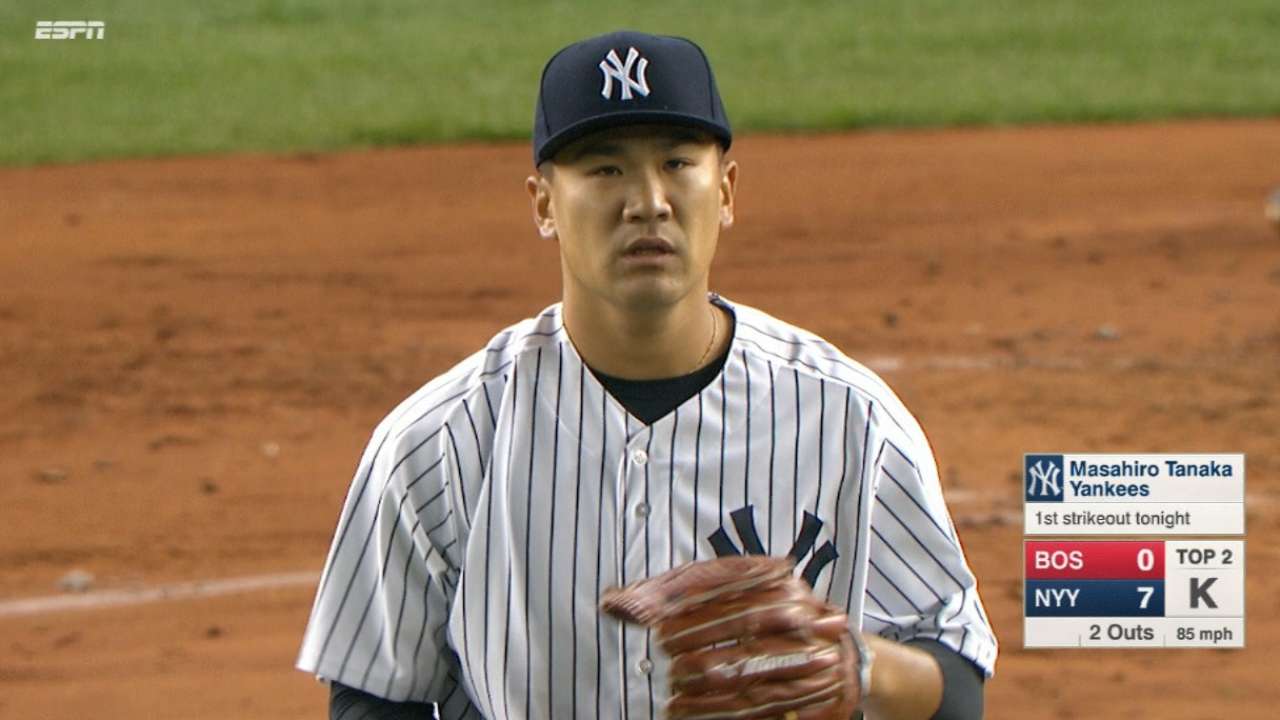 NEW YORK -- The second installment of Masahiro Tanaka, 2015 edition, was more encouraging to the Yankees than the first. They still graded it as something of an incomplete outing, but he looked more like the dominant hurler who was on their mound at this time last season.
On Sunday night, Tanaka reared back and trusted his fastball with greater frequency than in his Opening Day stumble, holding the Red Sox to four runs (three earned) in New York's 14-4 victory, but he burned through 97 pitches in five innings despite a huge early cushion, and he had release-point issues with his trademark splitter.
"It's interesting; I thought he was better with his fastball tonight, but he didn't throw as many strikes with his offspeed as he did [Opening Day]," Yankees manager Joe Girardi said. "It was the opposite. So the next step is we put both of them together, and then we'll have Tanaka."
Tanaka picked up the victory, supported by the Yankees' seven-run outburst against Clay Buchholz in the first inning. The second-year hurler blanked Boston until the fourth, when a walk and two wild pitches set up a Hanley Ramirez sacrifice fly.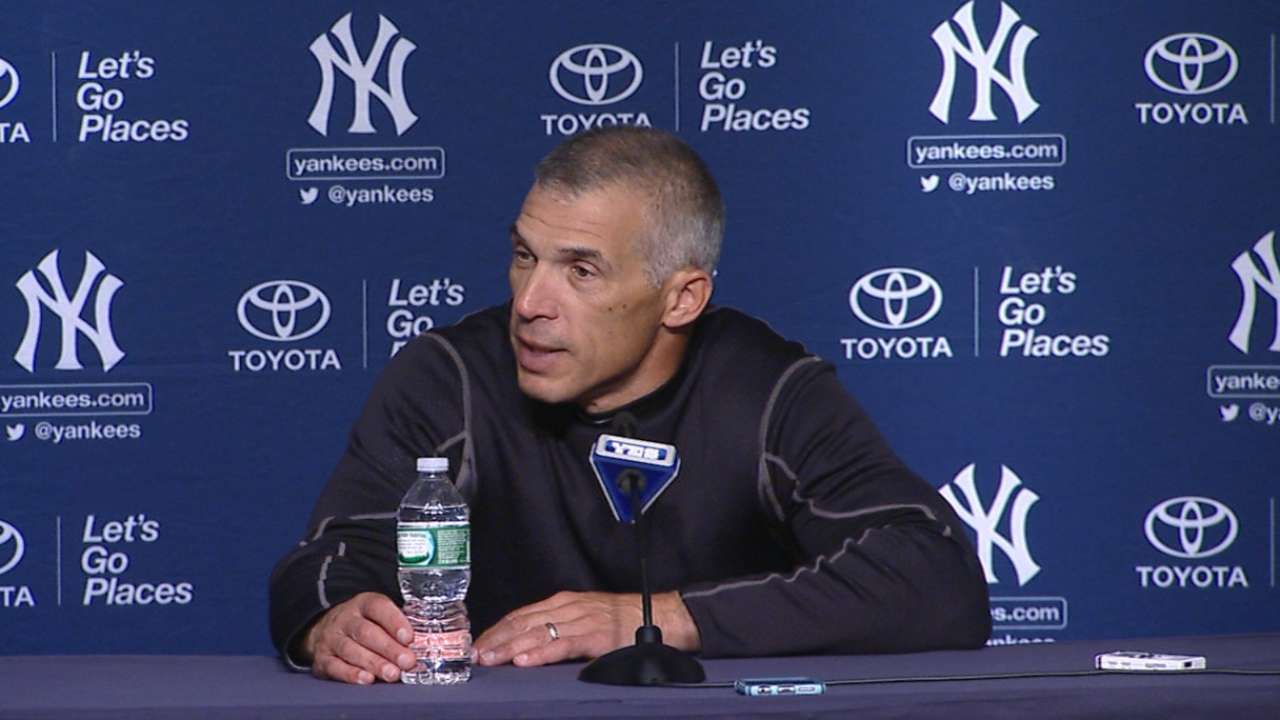 A single and walk preceded Stephen Drew's throwing error on a potential double-play ball that shortstop Didi Gregorius was unable to corral, and Xander Bogaerts made Tanaka pay with a two-run double. Tanaka rebounded to strike out Ryan Hanigan and Mookie Betts on nasty sliders, minimizing the damage.
"I think it was really good that I was able to come out that inning with those two strikeouts," Tanaka said through an interpreter. "Hanigan, I was actually looking for a strikeout. I was throwing to get a strikeout. For Betts, I think I was able to get into a favorable count and was lucky to get that strikeout."
Tanaka also served up a fifth-inning solo homer to Ramirez before departing and eventually being credited with his 14th big league win. According to Brooks Baseball, Tanaka threw 25 four-seamers and 24 two-seamers to Boston, firing 25 sliders while relaxing his use of the splitter (19) and cutter (four).
"It's one of the first times that guys were laying off consecutive splits," said catcher Brian McCann. "We'll look at the tape. ... It was a ball out of his hand tonight. It was down. Usually, he keeps it up a little bit more."
Tanaka's radar-gun readings have been a popular topic, but the Yankees have pointed out that he is just a tick below last season, when his average fastball velocity was 90.8 mph. Tanaka touched 93 mph on Sunday and averaged 91.
Tanaka should understand the fuss; he's one of the people looking at the top of the huge center-field scoreboard to see how his pitches are clocked.
"All the time. Like last year, all the time. Even from Japan," Tanaka said. "I'm not particularly competing with the speed gun or anything like that. Just to get a feel of how my pitches are looking, for the velocity of the pitches."
How did it feel Sunday? The Yankees will be happy with that answer.
"I think it was pretty good," Tanaka said. "I think it was coming out pretty good."
Bryan Hoch is a reporter for MLB.com. Follow him on Twitter @bryanhoch and read his MLBlog, Bombers Beat. This story was not subject to the approval of Major League Baseball or its clubs.