First-timers, vets excited for home opener at Fenway Park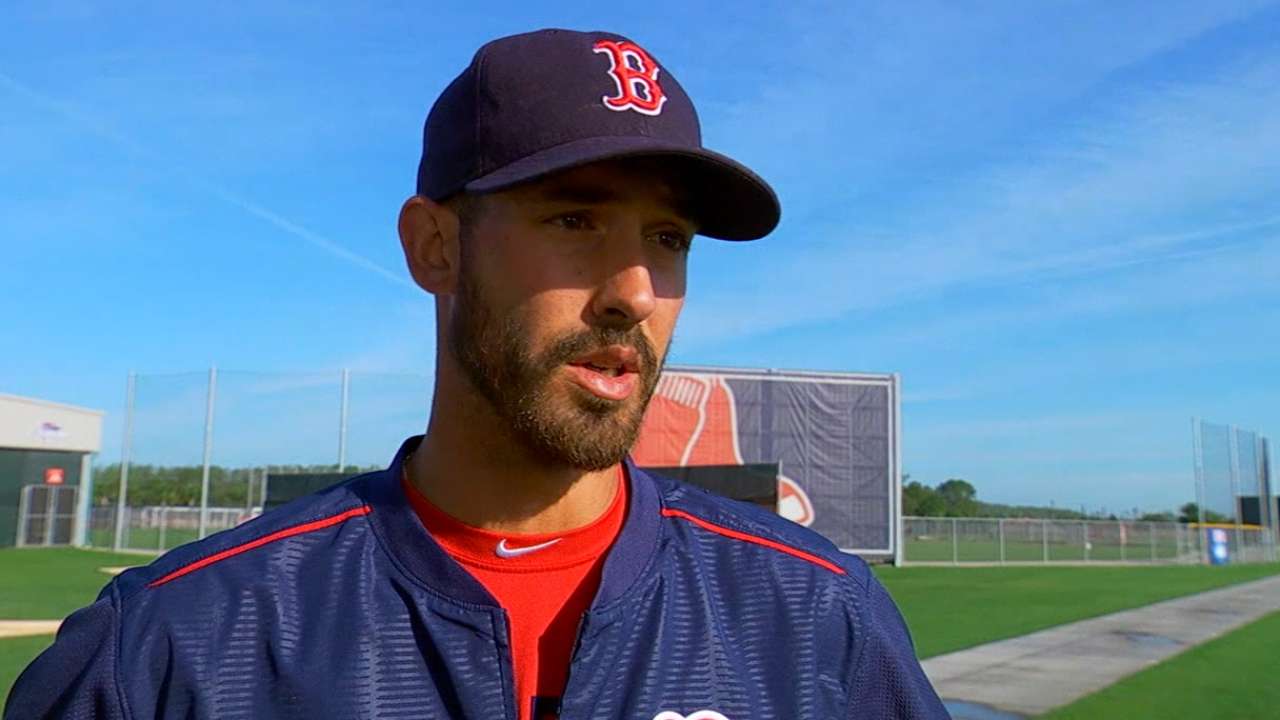 NEW YORK -- As much as the Red Sox enjoyed their successful first road trip of the season, they can't wait to get back to Fenway and throw on the home whites for the first time on Monday against the Washington Nationals.
For starting pitcher Rick Porcello, it will be his home debut for the Red Sox.
"It's a huge thrill to get that opportunity to pitch the home opener at Fenway Park," said Porcello about the 3:05 p.m. ET contest. "That's a dream-come-true opportunity. It looks like it's going to be a nice day. It should be a lot of fun."
Pregame ceremonies are scheduled to begin at 2:30.
Pablo Sandoval will be playing at Fenway for the first time. While Hanley Ramirez did get one at-bat as a Red Sox September callup in 2005, this will be his first Fenway start wearing a Boston uniform.
And even for the veterans who have played at Fenway for years, it never gets old.
"The fans are the best," said Dustin Pedroia. "Fenway Park is unbelievable, especially that first game. Everyone is excited to be there and cheering as hard as they can for their team. It's an exciting time."
Shane Victorino missed the home opener last year while serving one of his multiple stints on the disabled list amid a frustrating season. He can't wait to run out to right field on Monday.
"Everything is special about it," Victorino said. "It's the cathedral of baseball. Getting an opportunity to play there as a home player or a visiting player, it's a special place filled with great fans. I'm blessed enough to play in that city in front of those great fans. You always look forward to going home and playing in front of your home fans and getting called out as part of that starting lineup."
One of the most disappointing things about last season's last-place finish is that the Red Sox actually played worse at home (34-47) than on the road. Manager John Farrell looks forward to seeing his rebuilt team become a Fenway force again.
"You'd like to think you're going to win more than you lose at home. I hope that's the case this year," said Farrell. "But we would like to think Fenway is going to be an advantage for us. That wasn't necessarily the case for us last year. The best thing I can say is, this is a different team. This is a group of guys that are eager to get back, get settled in and play in front of our home crowd."
Ian Browne is a reporter for MLB.com. Read his blog, Brownie Points, and follow him on Twitter @IanMBrowne. This story was not subject to the approval of Major League Baseball or its clubs.