Edwards back to Minors after one tough day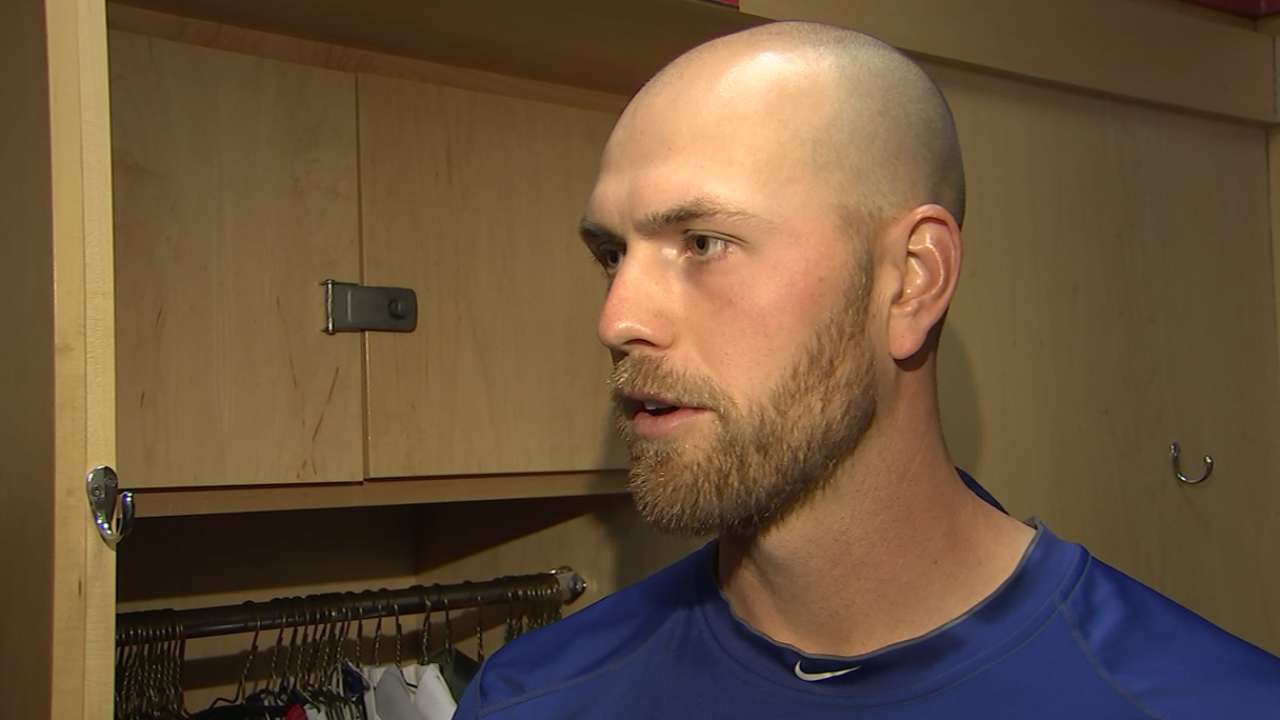 ARLINGTON -- Jon Edwards' first stint for the Rangers this season was short, but not sweet. The right-handed reliever was on the big league club for just one day -- in which he made a zero-out, nine-pitch, eight-ball appearance -- before being sent back to Triple-A Round Rock on Sunday.
Edwards relieved starter Yovani Gallardo with two outs and runners on the corners. He walked the Astros' No. 9 hitter, Jake Marisnick, and then walked in a run on four pitches to Jose Altuve.
Despite the rough outing, manager Jeff Banister said Edwards can learn from the experience. Edwards pitched in nine games last season, his first in the Majors, but only came in mid-inning with baserunners twice.
"In a big league atmosphere toward the end of the game, a high-leverage situation, things can speed up on you," Banister said. "To experience what that feels like to be in that type of situation, big crowd, high leverage, come in in traffic … I feel confident that he's going to go down, he's going to pitch the back end of games in Triple-A, he'll take that experience last night back with him and learn how to pitch when there's nobody else coming out of that gate."
The subpar outing wasn't the reason for Edwards' demotion anyway; the Rangers had to make room for right-hander Stolmy Pimentel, whom they claimed off waivers on Saturday.
Dave Sessions is a contributor to MLB.com. This story was not subject to the approval of Major League Baseball or its clubs.