Izturis' role uncertain upon return from groin injury
Second base occupied by rookie Travis; veteran won't rehab in Minors for two weeks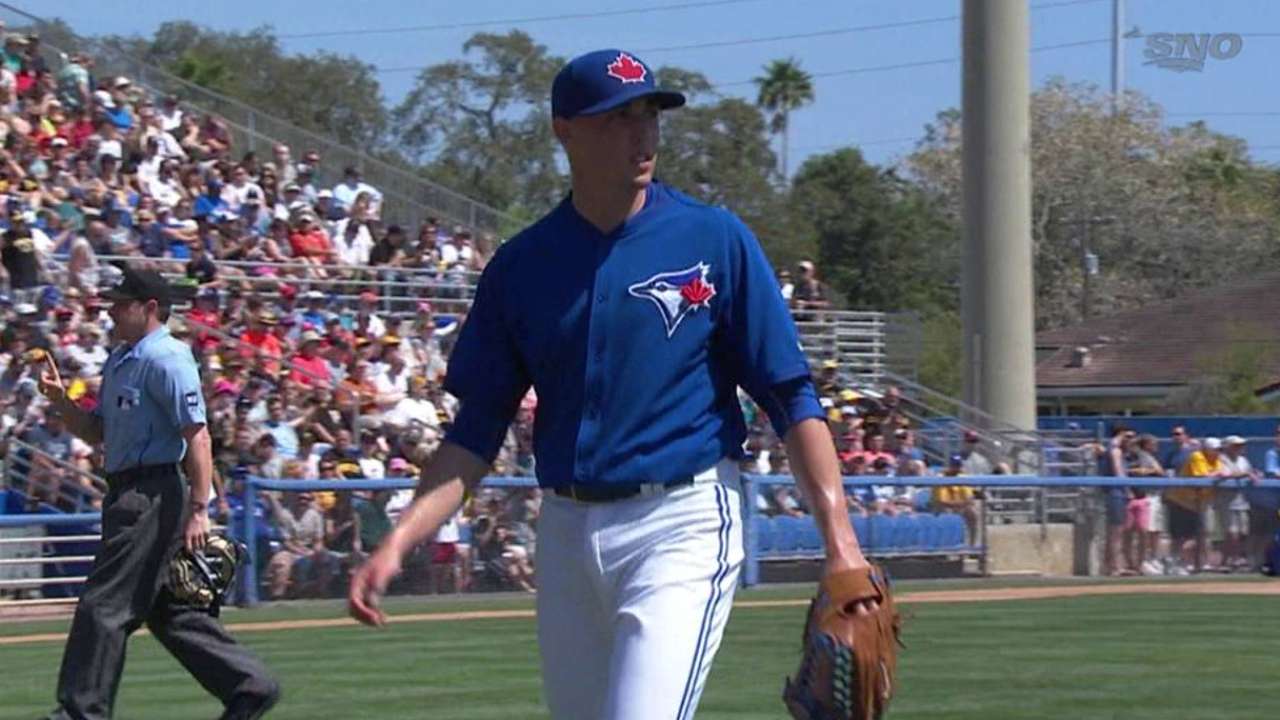 BALTIMORE -- Blue Jays infielder Maicer Izturis is continuing his rehab from a strained groin, but he isn't expected to appear in Minor League games for another couple of weeks.
Izturis sustained the injury during a Spring Training game against the Rays on March 19. He missed the remainder of camp, and he has yet to increase the intensity of his baseball activities.
"He's continuing his rehab," Blue Jays general manager Alex Anthopoulos said. "Not 100 percent yet and not playing in games. Time frame is, we'll get him into games by the end of the month."
Even when Izturis does return, it's not immediately clear how he'll fit onto the roster. Earlier this spring, Izturis was a favorite to win the starting job at second base, but his injury opened the door for rookie Devon Travis.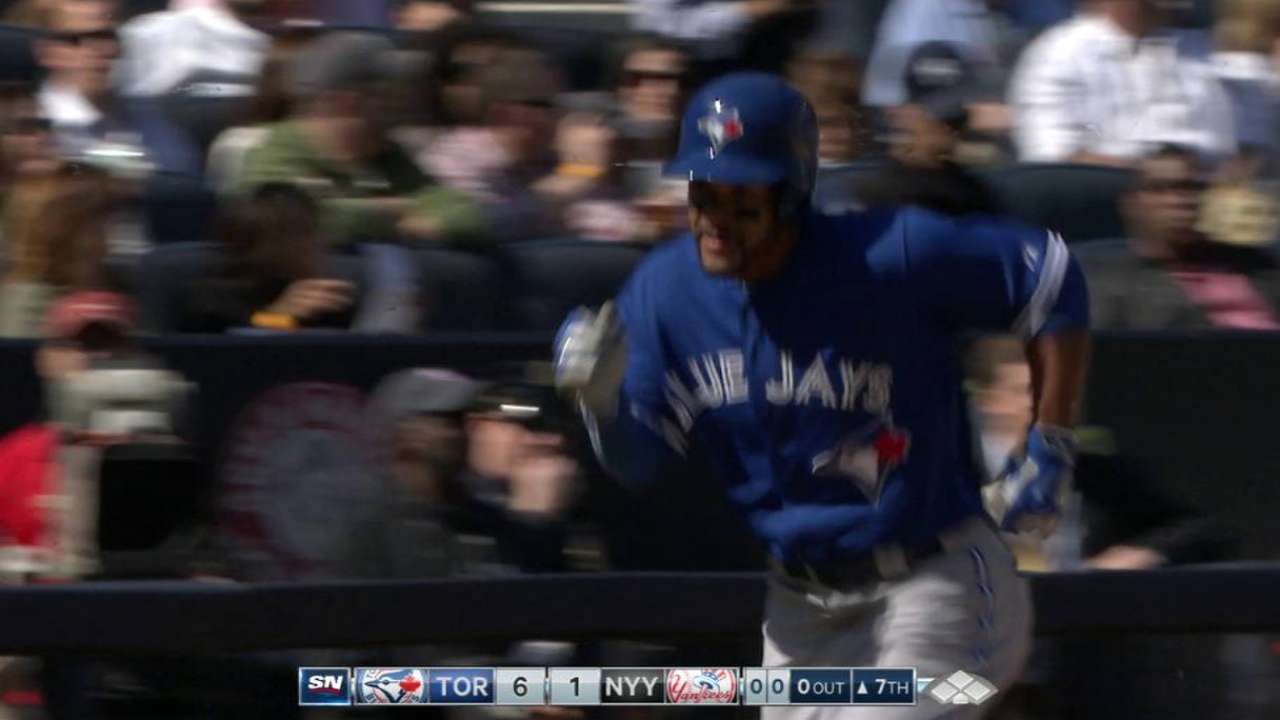 Travis has been a pleasant surprise for the Blue Jays during the first week of the season, and he appears to have the starting job on lockdown. That would relegate Izturis to the role of backup infielder, but even that doesn't really fit because of his questionable defense.
Toronto has been going without a bona fide backup shortstop during the first week of the season. Steve Tolleson has served as the emergency fill-in, but the expectation is that the club will eventually need a more reliable option in order to provide occasional rest to Jose Reyes. Ryan Goins, who is currently playing for Triple-A Buffalo, would be the logical choice.
Unless Izturis can prove he still has enough range at shortstop, it would be difficult to add him to the 25-man roster. Izturis' lone appearance at short this spring came in the same game he was injured, so the Blue Jays don't have a true read on how well he can play the position following last year's knee surgery.
"We barely saw him; that's going to be a big part of it too," Anthopoulos said of backing up shortstop. "Between now and then ... things change so fast. If we had to make a move tomorrow, it would be a certain move, but you know things change so fast you don't even worry about it until you start getting close."
Gregor Chisholm is a reporter for MLB.com. Read his blog, North of the Border, and follow him on Twitter @gregorMLB. This story was not subject to the approval of Major League Baseball or its clubs.