Andriese to make first Major League start Tuesday vs. Toronto
Right-hander made MLB debut in relief on Friday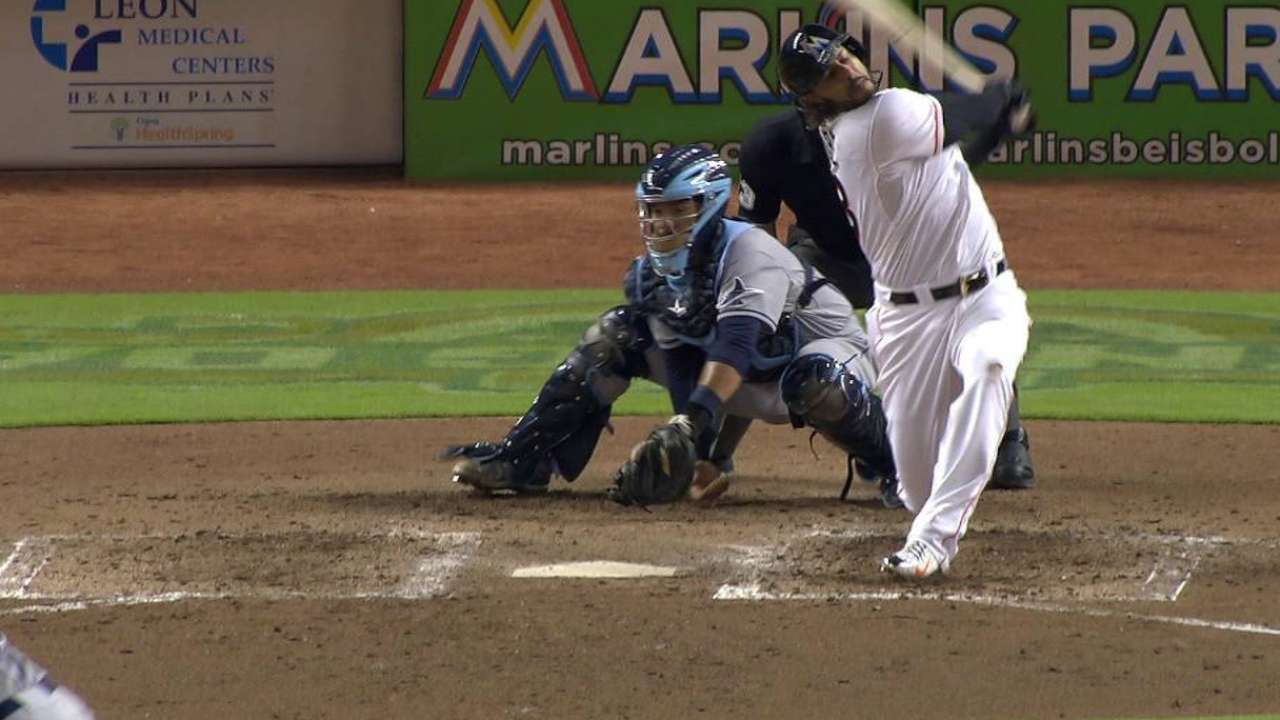 MIAMI -- Matt Andriese will start Tuesday night's game in Toronto against the Blue Jays.
But the Rays have not yet named a starter for Wednesday night's game, which marks the first time the Rays have needed a fifth starter this season due to the off-days.
Andriese battled for a spot in the rotation this spring, but many thought he'd lost that battle when the Rays acquired Erasmo Ramirez in a trade with the Mariners. However, the first time through the rotation, the Rays opted to not use a starter in the No. 4 spot. Reliever Steve Geltz started Friday night's game against the Marlins.
While Andriese did not start Friday night, he did pitch, making his Major League debut in the Rays' 10-9 extra-inning loss. He started the sixth with the Rays trailing 8-1 and pitched a scoreless inning.
Rays manager Kevin Cash said they have not decided if Andriese will have a limit for how long he can pitch in the outing.
"We're not quite there," Cash said.
Cash mentioned comfort when asked why they chose Andriese rather than Ramirez.
"Ramirez has had some experience coming in and out of the bullpen," Cash said. "Andriese did it the other night, but it's his first start. We want to make it comfortable. We're looking for him to provide us some length."
Ramirez had a poor outing Friday night, but Cash said the decision was not based on performance. He also allowed that Ramirez could start Wednesday night, but the decision on that starter has not yet been made.
Bill Chastain is a reporter for MLB.com. This story was not subject to the approval of Major League Baseball or its clubs.