Brantley still dealing with lower back stiffness
Veteran Swisher, utility man Walters progressing in respective rehabs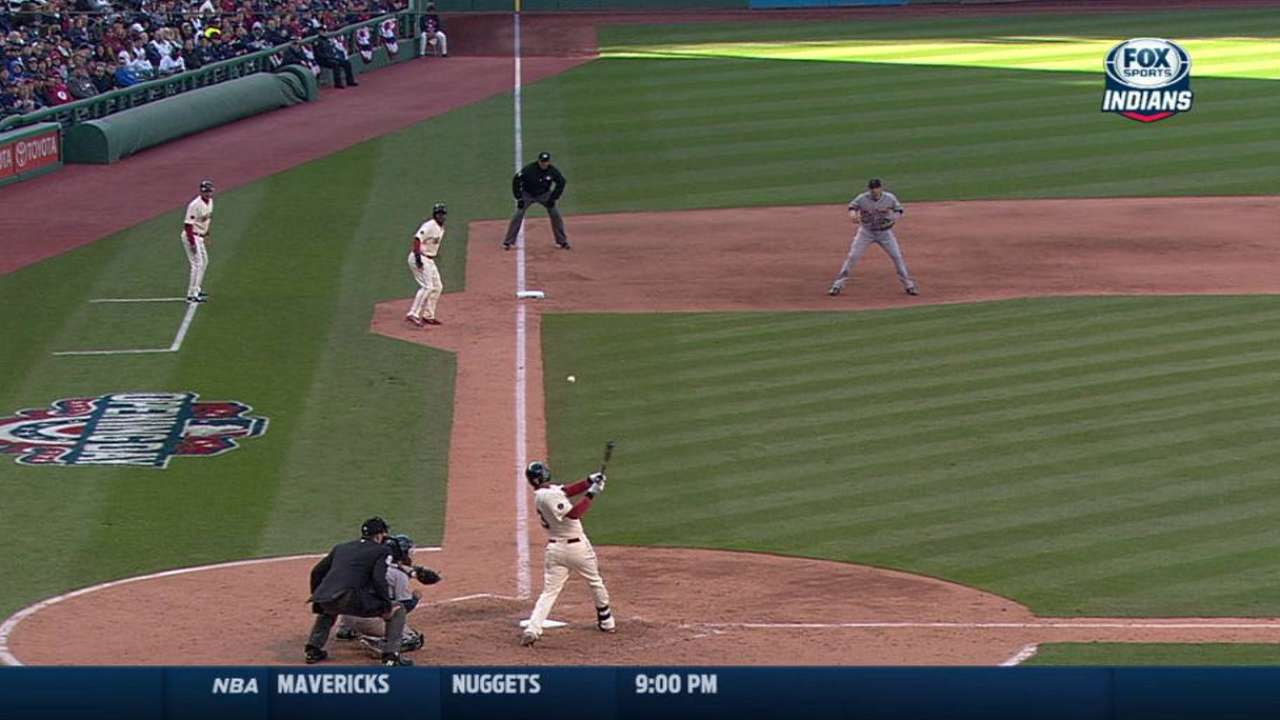 CLEVELAND -- All-Star outfielder Michael Brantley was held out of the Indians' lineup for a second consecutive day on Sunday, as he continues to deal with lower back stiffness.
"He feels slightly better today," Indians manager Terry Francona said before Sunday's finale vs. the Tigers. "I think with the day off tomorrow, if we could just give him today off, I think we'll have a ton more information after this off-day."
It was an issue Brantley dealt with throughout Spring Training, but the move is still considered more of a precautionary measure, as a trip to the disabled list has not yet been seriously considered.
"I think the trainers just want to get a little better handle on this, talking to some other medical people that maybe have a little more expertise in that area just so we make good decisions," Francona said.
Some more updates from Sunday morning:
• First baseman/outfielder Nick Swisher is coming along in his recovery from last August's double knee surgery. Reports out of the team's facilities in Arizona are that Swisher is swinging the bat well and that he's seen time in the outfield. He was placed on the 15-day DL on April 2.
• Utility man Zach Walters is also progressing in in-game activity at the team complex in Arizona as he rehabs a strained right oblique suffered in Spring Training. He'll be sent to Triple-A Columbus once he ramps up to a nine-inning workload. Walters has already played five positions in limited time at the Major League level, but Francona mentioned that the team will likely keep him at just one position in the early stages of his rehab as he focuses on his health.
• Zach McAllister, who won the Indians' fifth-starter job out of Spring Training, will be available out of the bullpen starting Tuesday. Due to off-days on Monday and Thursday, the Indians don't need a full five-man rotation for the time being. Carlos Carrasco is scheduled to pitch Tuesday, with Trevor Bauer on Wednesday. After that, the team is sorting through possibilities of how the rotation will unfold moving forward.
August Fagerstrom is an associate reporter for MLB.com. This story was not subject to the approval of Major League Baseball or its clubs.