Calhoun connects for big hits after early slump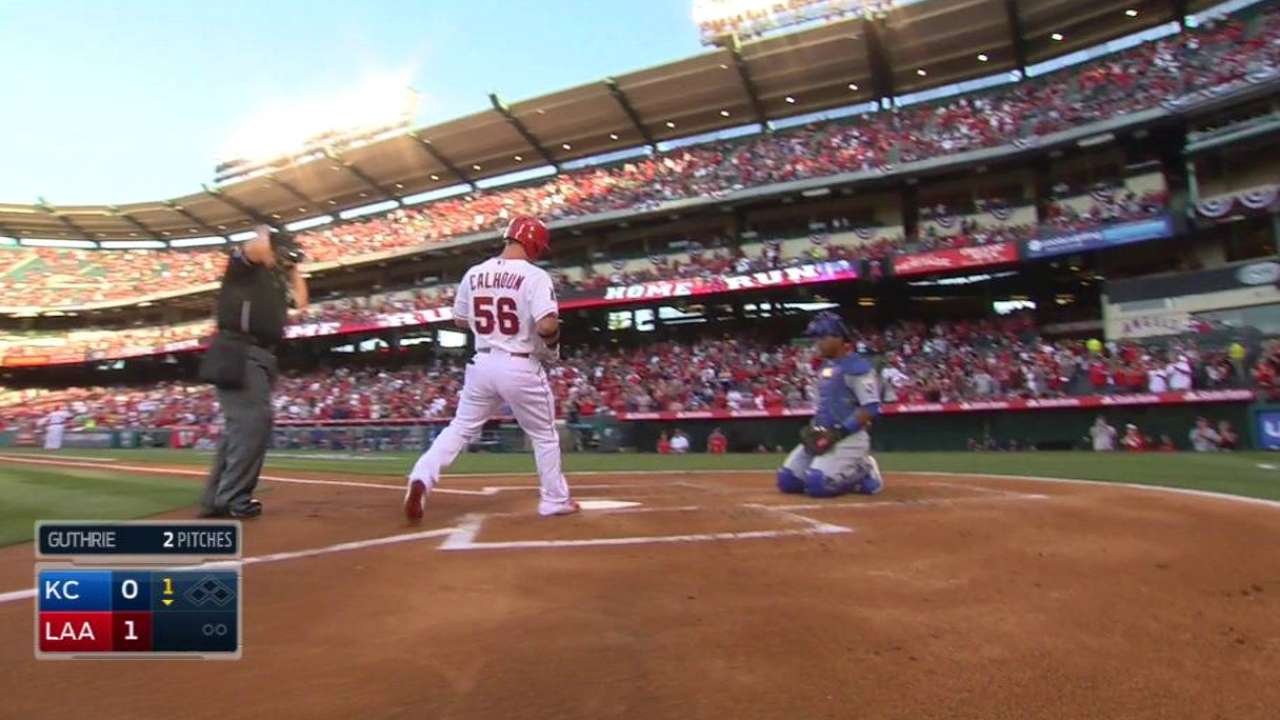 ANAHEIM -- Not that the Angels had any early-season concerns about their leadoff hitter, but right fielder Kole Calhoun broke through on Saturday night with some major production.
"It's nice to get some to fall in there, that's for sure," Calhoun said after hitting a homer and a double in driving in three runs and scoring two in the Angels' 6-4 loss to the Royals at Angel Stadium. Calhoun opened the season 2-for-16, with one RBI, in the first four games.
"He had good at-bats in Seattle -- not as many hits fell in," manager Mike Scioscia said. "He had some big hits for us tonight."
Calhoun's hits didn't just fall in -- he struck both so well, no Royals defender had a chance to catch them. His fifth career leadoff home run was a shot to center field off right-hander Jeremy Guthrie. And Calhoun added a two-out, two-run double to right field off Guthrie in the fifth, then scored on a Mike Trout's RBI single to cut the Angels' deficit to two runs.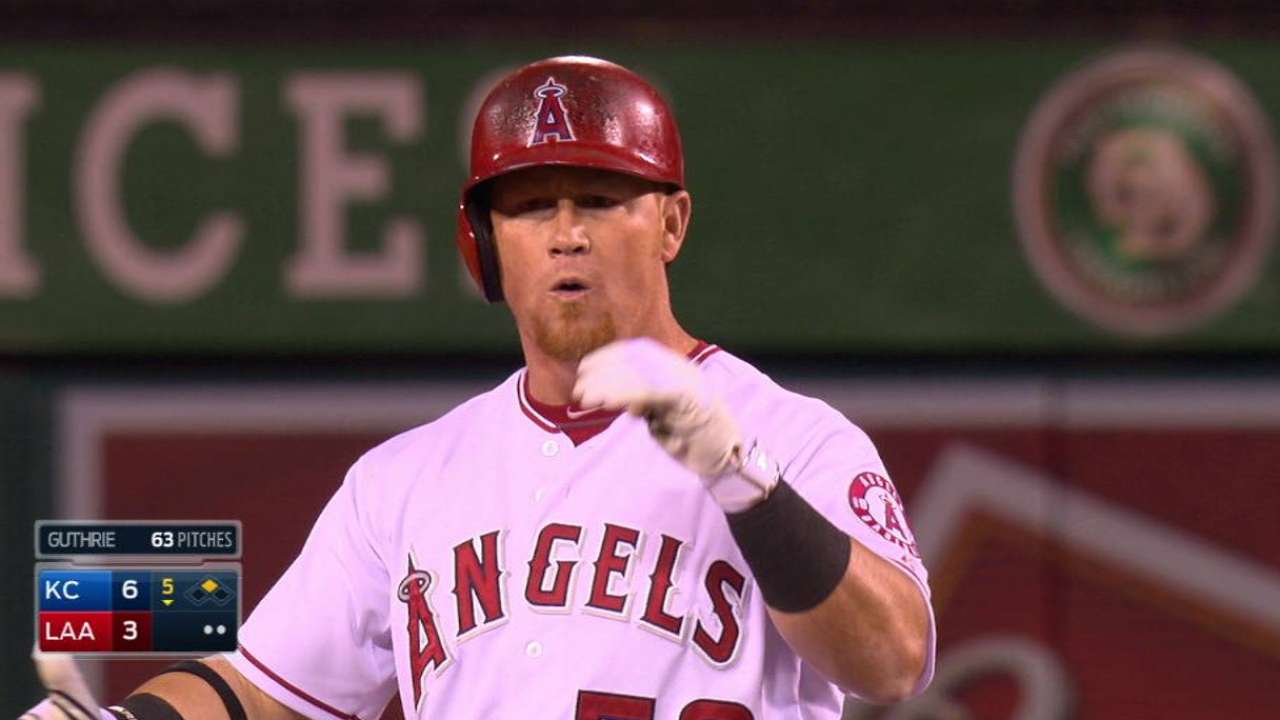 "You wish the game would go your way, as well," Calhoun said. "We're five games into it. You know how the season goes. You just kind of ride the wave. We've played two good teams.
"They [the reigning American League champion Royals] are a good team, no doubt about that. You saw what happened last year [when Kansas City eliminated the Angels in the AL Division Series en route to reaching the World Series]."
Angels ace Jered Weaver struggled with his location for the second time in as many starts this season, and didn't get out of a decisive five-run fourth inning.
"Weav's gonna be fine," Calhoun said. "That's for sure. He goes out and battles for us every time.
"I don't think anybody in this clubhouse is worried about him."
Scioscia echoed Calhoun's sentiments on Weaver, who recorded his first four outs on strikeouts, then left too many balls up in the zone.
"He's going to fine," the manager said. "It's really just a release-point issue with him right now."
Earl Bloom is a contributor to MLB.com. This story was not subject to the approval of Major League Baseball or its clubs.