Revere's rocket throw sets up Phillies' walk-off win
Left fielder cuts down runner at plate, preserving tie in 10th inning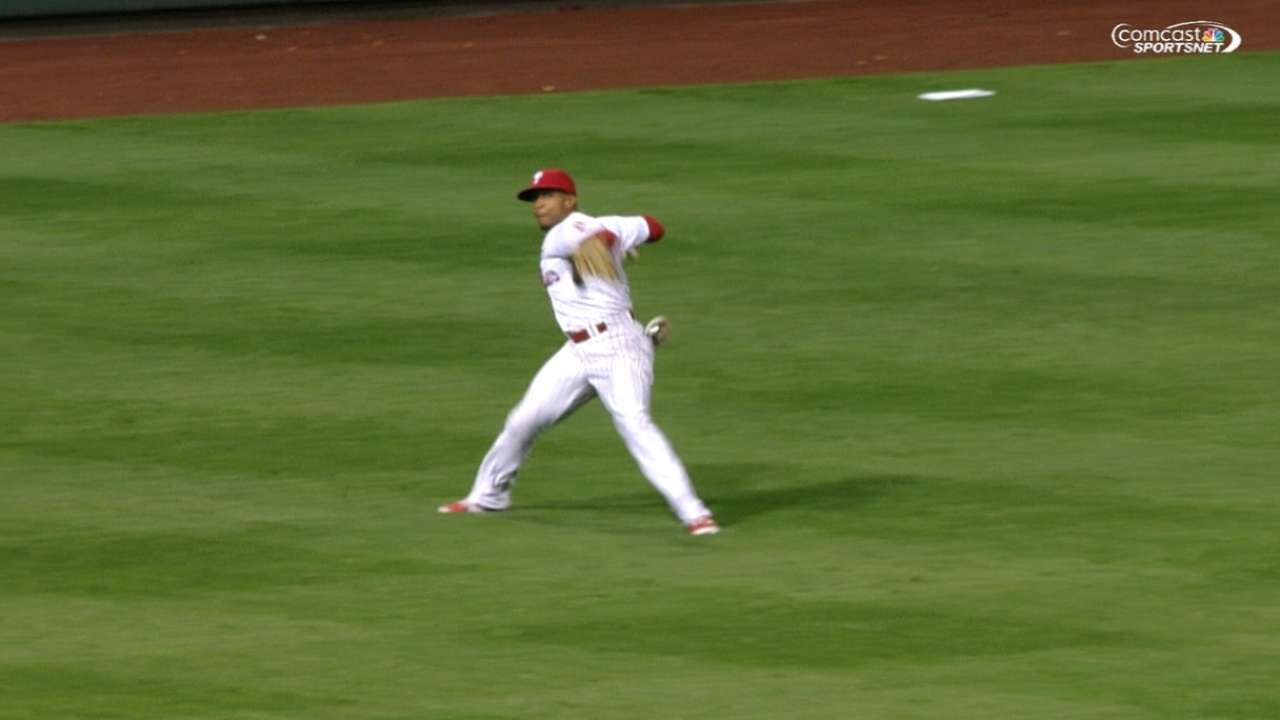 PHILADELPHIA -- Left fielder Ben Revere is not known for a strong arm, which is one reason why the Phillies moved him from center field this year.
But he made one of the strongest throws of his career Saturday night, when he threw out Nationals center fielder Michael Taylor at the plate in the 10th inning at Citizens Bank Park. It kept the game tied, which allowed the Phillies to win in the bottom half of the inning, 3-2.
"Gotta change those scouting reports now," Revere said with a laugh.
Yunel Escobar singled to left field with one out and Taylor motored around third. Revere launched a nearly perfect throw to the plate, and Carlos Ruiz applied the tag.
Revere said he felt good about the throw as soon as it left his hand.
"It was all about repetition, working in Spring Training with [outfield instructor Juan] Samuel," Revere said. "Just working on stuff from left field and center field. Practice makes perfect. It really showed tonight. It changed the whole game."
Todd Zolecki is a reporter for MLB.com. Read his Phillies blog The Zo Zone. Follow him on Twitter. This story was not subject to the approval of Major League Baseball or its clubs.