Save by Johnson shows Braves have options
Righty handles closer duties for Grilli, who got the night off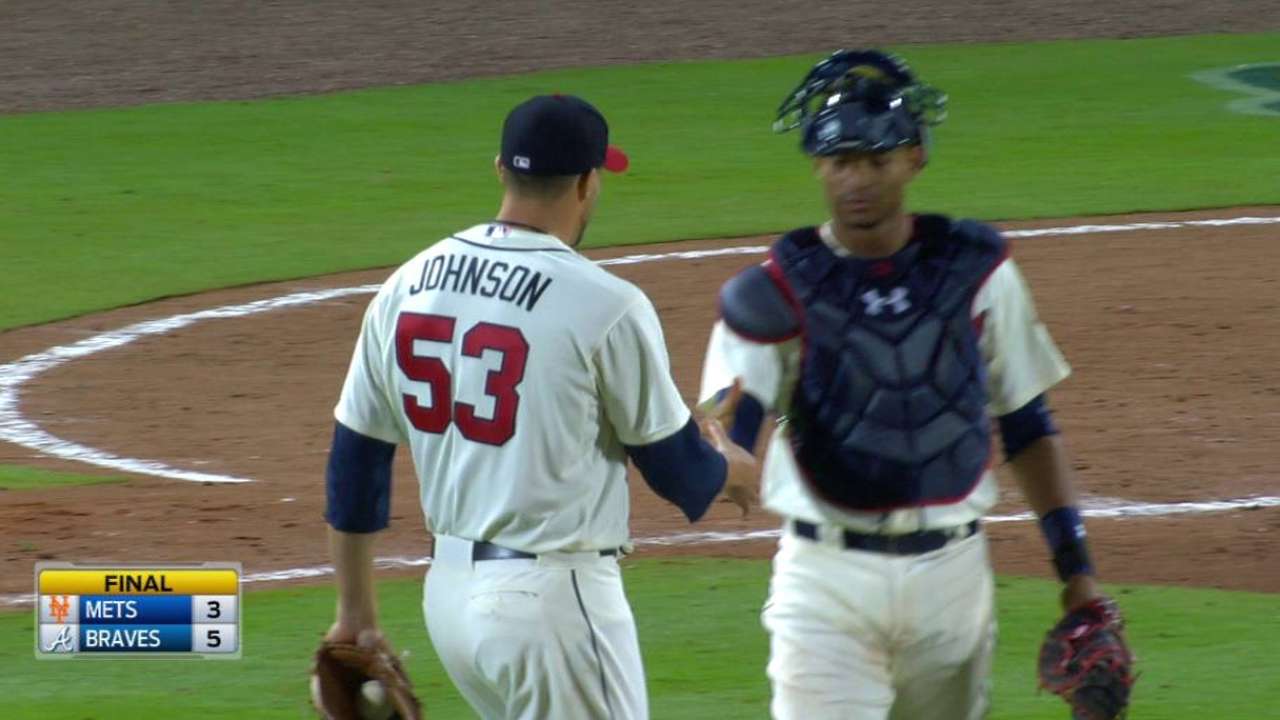 ATLANTA -- Those fans and media members who clamored for the Braves to trade Craig Kimbrel this past winter repeatedly said that if the club was not going to be a playoff contender, it made more sense to utilize either Jason Grilli or Jim Johnson as the closer.
Now that the Braves have won each of their first five games to open this season, some of these same fans and media members might be at least wondering if this team will at least prove to be better than expected. But they have also been proven correct with their assessment that either Grilli or Johnson could prove effective in this role.
After throwing 28 pitches while notching his third save of the season on Friday night, Grilli rested as Johnson successfully converted his first save opportunity of the season by completing a scoreless ninth inning in Saturday night's 5-3 win over the Mets.
"[Johnson] has done it before, and boy he's throwing the ball well," manager Fredi Gonzalez said. "It's a nice luxury to have."
The 38-year-old Grilli eased doubts about his health when he confirmed he was simply given a chance to rest after totaling 56 pitches through the three appearances he made from Monday through Friday.
"It's a long season," Grilli said. "You've got to save your bullets."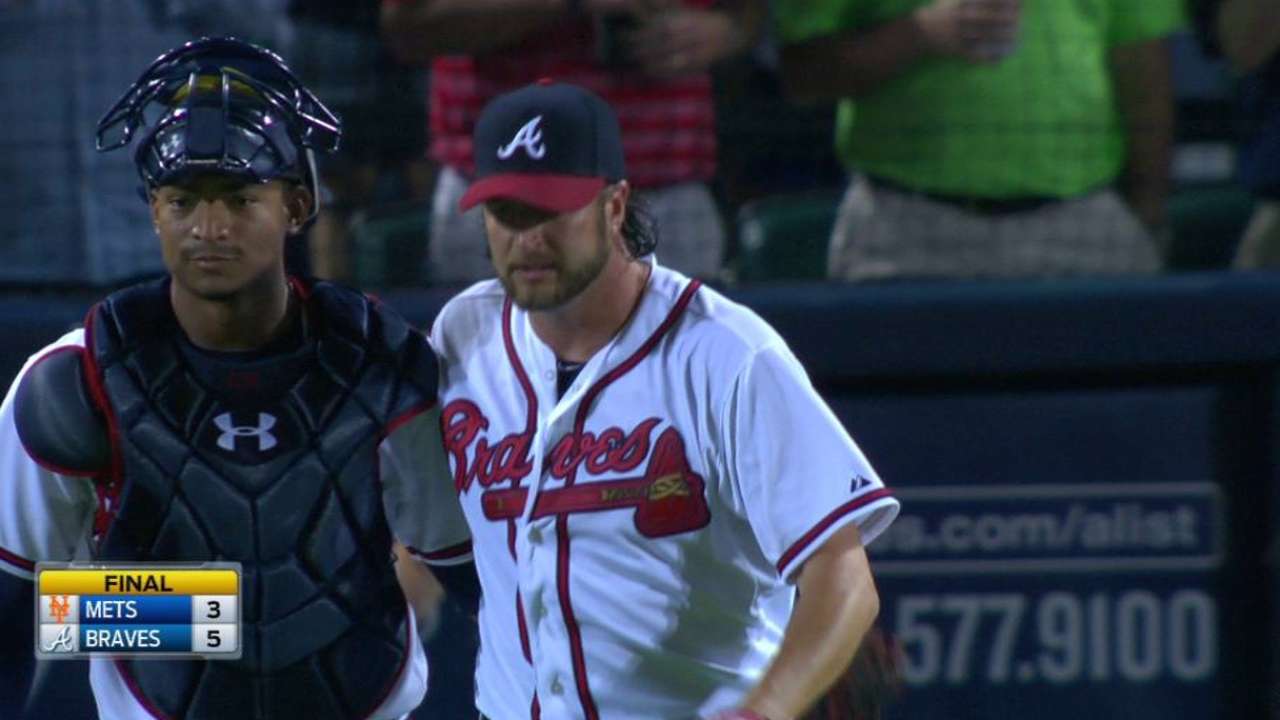 In Johnson and Grilli, the Braves have a pair of veterans who earned All-Star status (Johnson in 2012, Grilli in '13) and then tasted differing levels of disappointment the past two seasons.
While Grilli experienced only modest struggles while pitching for the Angels and Pirates last year, Johnson posted a 7.09 ERA over the 54 combined appearances he made for the Tigers and A's. But while notching six strikeouts over 4 1/3 scoreless innings thus far this season, it appears Johnson has regained the confidence and sinker that he had while notching consecutive 50-save seasons for the Orioles in 2012 and '13.
The Braves' bullpen has not allowed a run through its first 18 innings this year. This impressive stretch has been aided by the re-emergence of Luis Avilan, who has looked much more like he had during his successful 2013 season, and the emergence of Brandon Cunniff, who induced a key double play with the bases loaded in the seventh inning of Saturday's victory.
Cunniff, who was set to begin the season with Triple-A Gwinnett before Kimbrel was traded on Sunday night, has not allowed a hit or run through his first four innings. He stands as the only pitcher in Atlanta Braves history who has not allowed a hit through the first four career appearances.
Mark Bowman is a reporter for MLB.com. This story was not subject to the approval of Major League Baseball or its clubs.