Sands a cult hero with Tribe faithful after clutch performance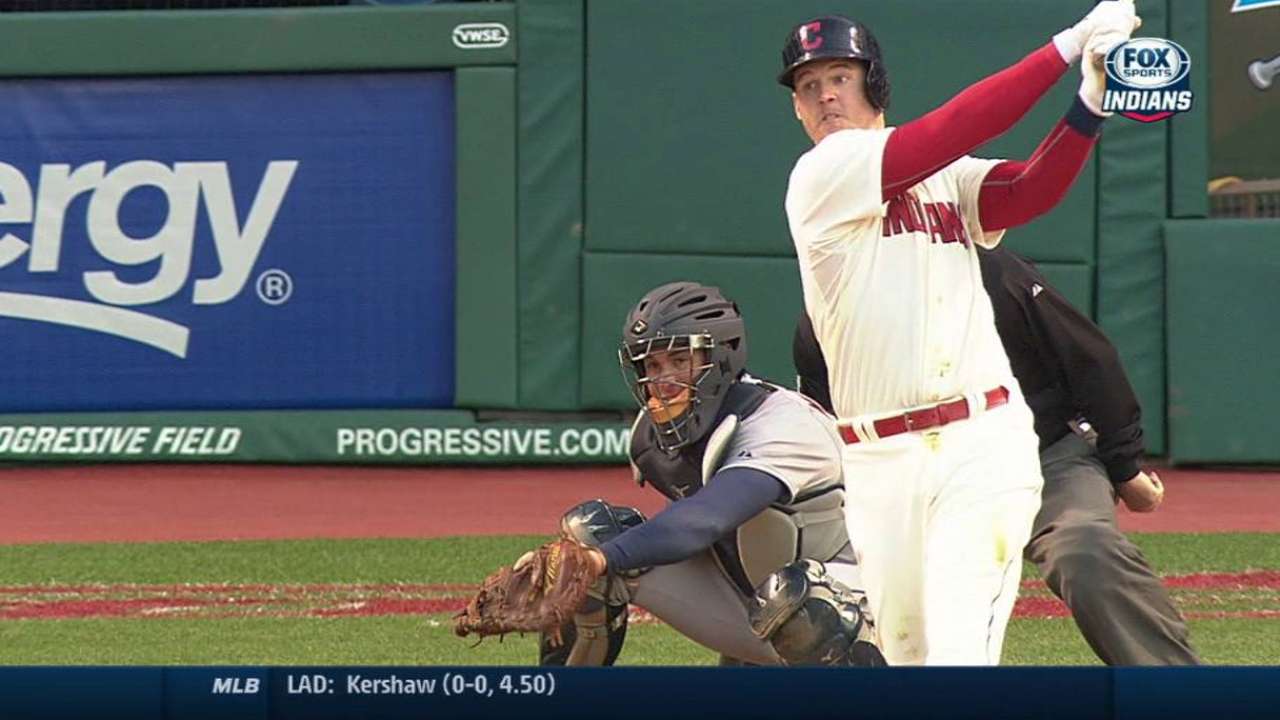 CLEVELAND -- Jerry Sands, a journeyman outfielder playing for his fourth organization in as many years, stepped to the plate for the Indians on Saturday in the sixth inning with two on and two outs, trailing the Tigers by a run.
Cleveland's fans weren't worried. They readily embraced their soon-to-be folk hero.
"JER-RY! JER-RY!"
No, it wasn't the set of The Jerry Springer Show. It was the chants from Progressive Field during Saturday night's 9-6 loss to Detroit. On cue, Sands smacked a double to right field, scoring two runs to take the lead, and knocking ace David Price out of the game.
"That was fun," Sands said.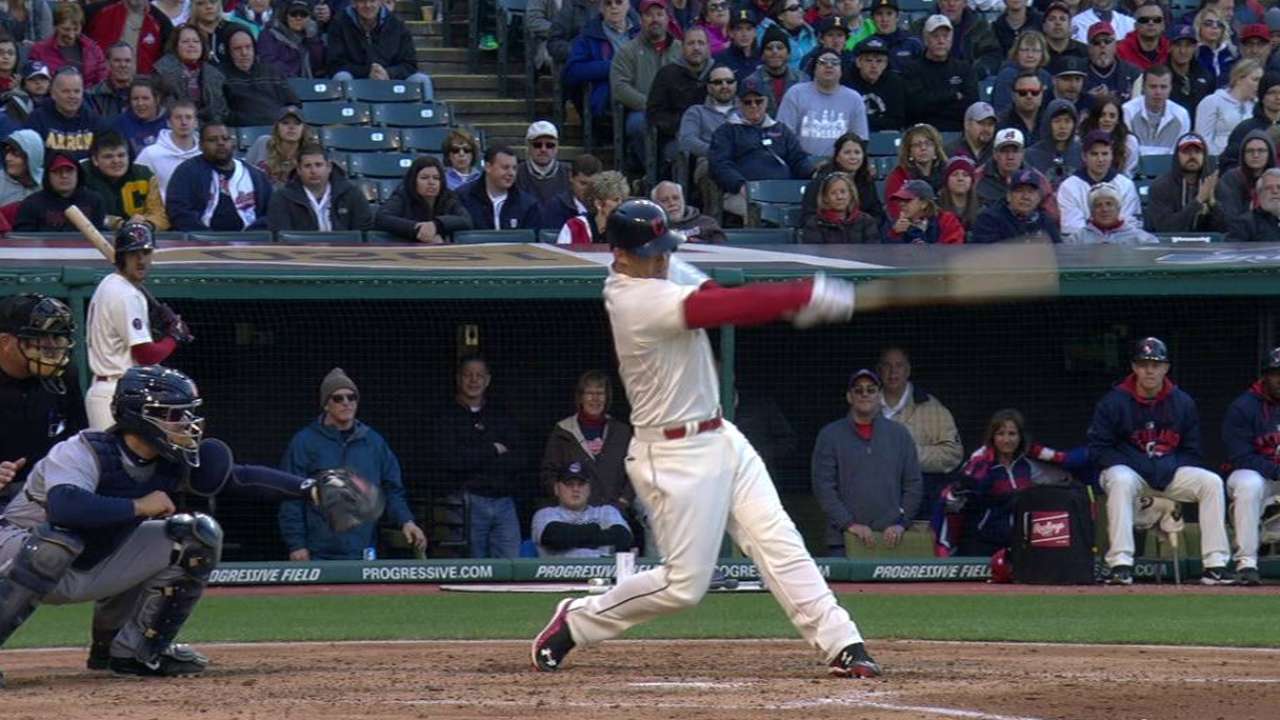 Soon, Sands' name was trending nationally on Twitter. The Indians may have lost, but The Jerry Sands Show exceeded all expectations.
"That was really something," Indians manager Terry Francona said. "I wish we were sitting here on a nice comeback win, but it still doesn't diminish what he did."
Sands struck out on four pitches in his first at-bat, thinking he was on his way to another 0-for-4, three-strikeout game, like his Rays debut against last season.
In his second plate appearance, though, Sands lined a single up the middle. The following inning, that double off Price gave the Indians a 3-2 lead and turned the chants to cheers.
have a day #Jerry pic.twitter.com/nW6KaK5uSv

— #Jerry (@Indians) April 12, 2015
"I knew that was going to happen, obviously," Sands joked. "No, I was just in the spot and didn't miss it. He's one of the best."
The legend of Sands grew in the eighth when he knocked another two-run double, this time tying the game at 5.
At that point, Sands could do no wrong in the eyes of the fans. Even when he missed a leaping catch at the wall on a Miguel Cabrera single in the ninth, fans continued the chant. On the very next play, Sands overthrew the catcher at home plate on a sacrifice fly. The chants lived on.
"I overthrow somebody and they chant my name," Sands said through a laugh, following his 3-for-4 showing with four RBIs. "It's unwarranted sometimes, but it could the other way around."
"I want to be here for the long run," he later added. "Not just one or two games."
August Fagerstrom is an associate reporter for MLB.com. This story was not subject to the approval of Major League Baseball or its clubs.