Bradley not first with debut win vs. reigning Cy Young pitcher
Three of four to face top hurler in first start came away with wins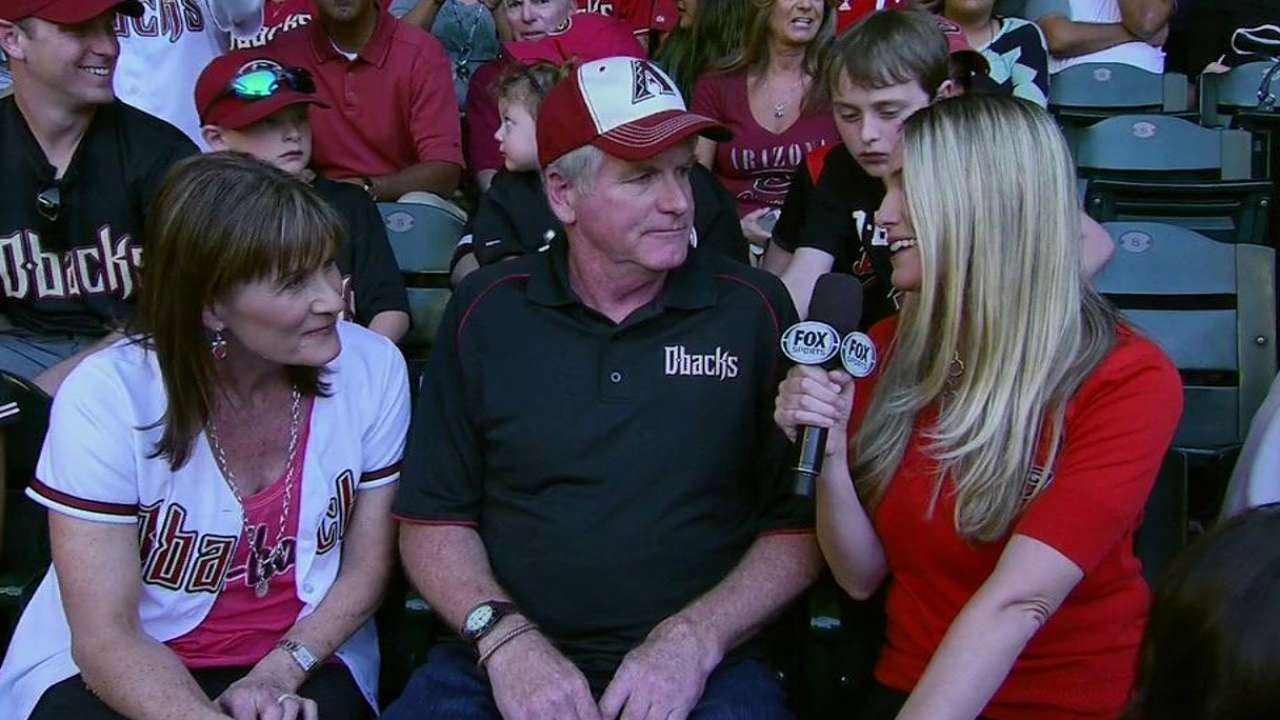 Archie Bradley drew quite the assignment for his big league debut Saturday, taking the mound at Chase Field opposite one of the best pitchers in the game, reigning National League MVP and three-time Cy Young Award winner Clayton Kershaw.
But the 22-year-old right-hander rose to the occasion and turned in an impressive outing, defeating Kershaw en route to a 6-0 Arizona victory.
Bradley tossed six scoreless innings, allowing just one hit -- a double by Howie Kendrick in the fourth -- and four walks while striking out six. He became the first pitcher to toss at least six innings and allow one hit or fewer in his Major League debut since Brad Hand did it for the Marlins in 2011.
Bradley isn't the first rookie hurler to face the previous year's Cy Young winner in his MLB debut. Four others have done it since 2003, and three of them came out with a win.
One such instance was even between these same clubs -- the Dodgers and D-backs -- when Edwin Jackson bested Randy Johnson on Sept. 9, 2003.
On April 8, 2007, John Danks took on Johan Santana, but lost, surrendering three earned runs while Santana kept the White Sox off the board in his seven innings.
It also happened as recently as 2013, when both of 2012's Cy Young winners fell to rookies on consecutive days. Danny Salazar of the Indians outdueled R.A. Dickey on July 11. Salazar earned the win after limiting the Blue Jays to one run on two hits and a walk.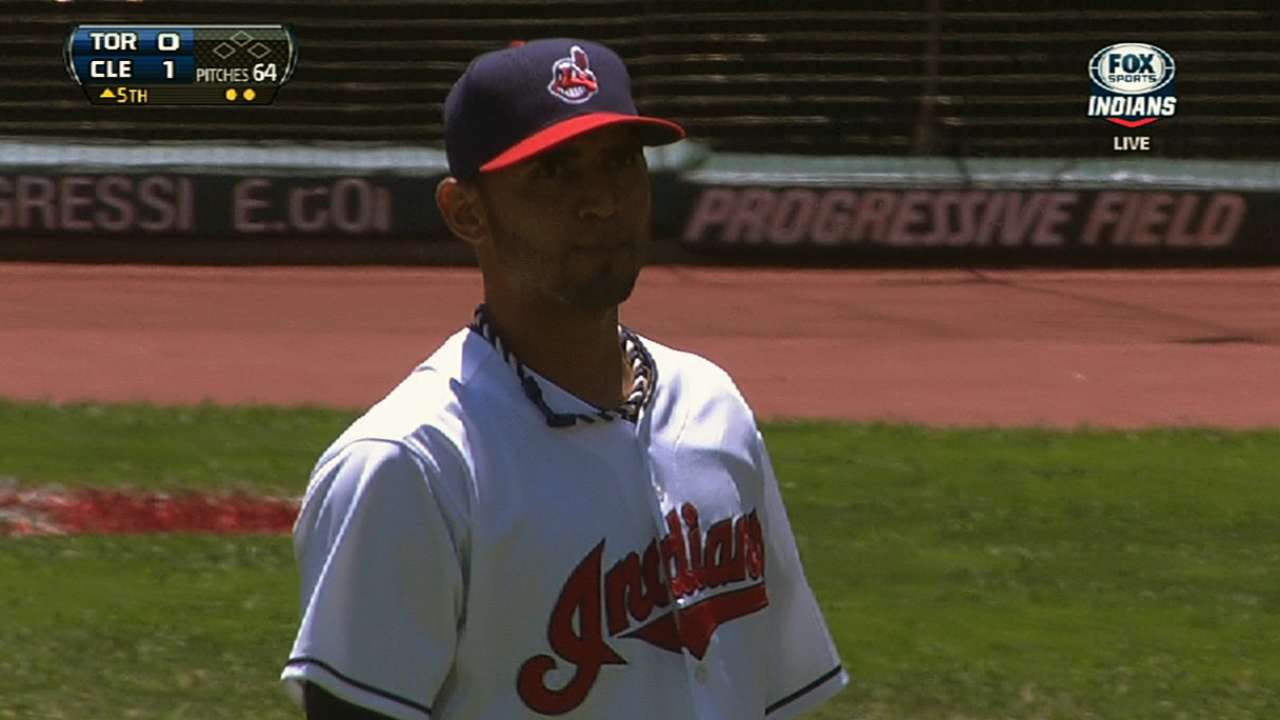 And one day later, Houston's Jarred Cosart debuted with eight shutout innings against Tampa Bay's David Price, who lasted nine frames, but gave up two earned runs.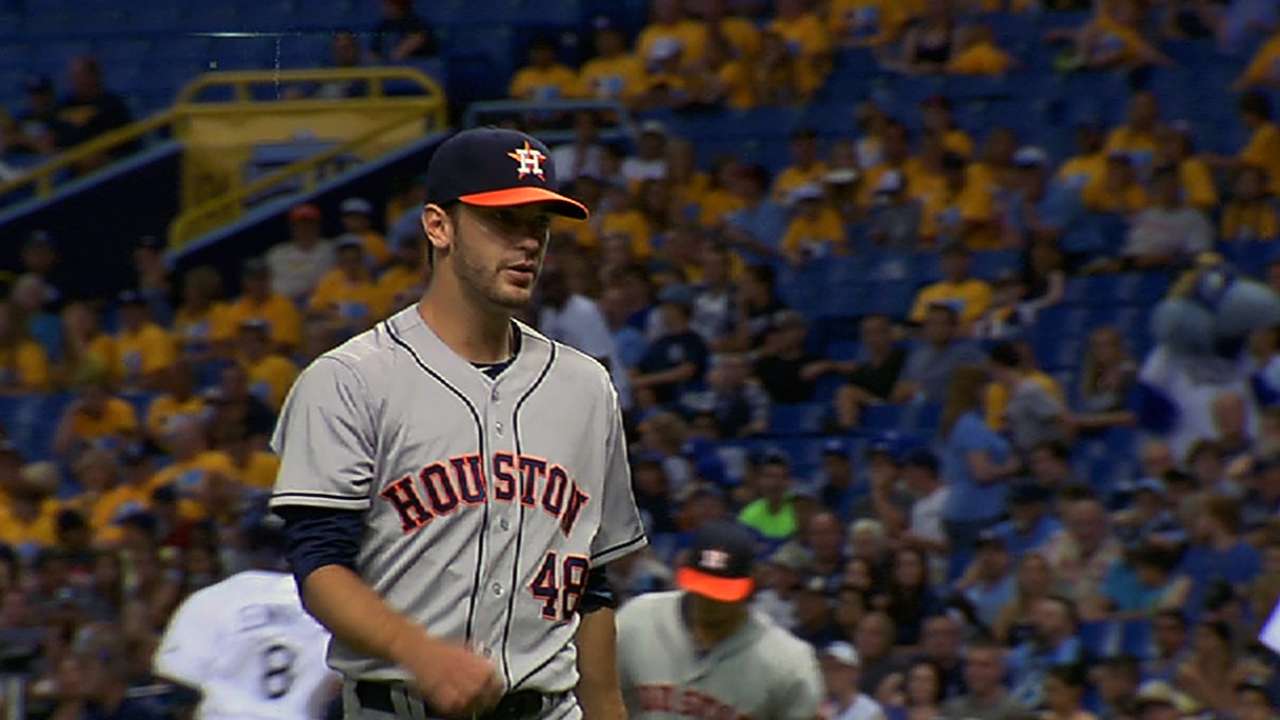 Chad Thornburg is a reporter for MLB.com. This story was not subject to the approval of Major League Baseball or its clubs.