MLB.com Columnist
Barry M. Bloom
Assembling of current Padres echoes '84 squad
Like modern club, NL champs were put together in big push to win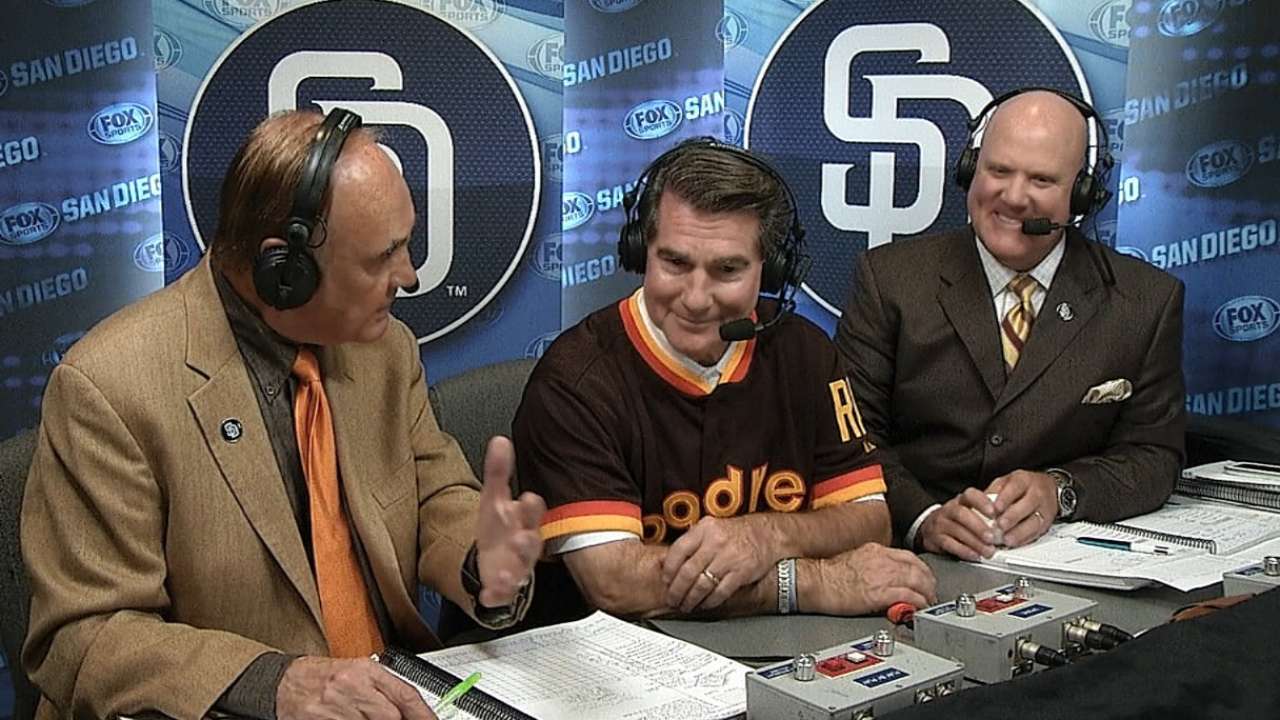 SAN DIEGO -- Long before this season's Padres, there were the Padres of 1984. Different ownership, different players and a different time.
But the leadership in 1984 had a similar ethos to the club's current management: Build a winner at just about any cost. More than 30 years ago, the reason was simple -- win a pennant for owner Ray Kroc, the McDonald's founder who saved the Padres from moving to Washington, D.C.
"The goal was to win before Ray died," recalled then club president Ballard Smith during a luncheon meeting this week at a downtown restaurant as the Padres opened the season at nearby Petco Park. "That it didn't happen is one of my greatest regrets."
Kroc died in January 1984, eight months before the Padres came from behind in stunning fashion to defeat the Cubs and win their first of only two National League pennants. The Padres were dispatched in five World Series games that October by the Tigers, perhaps the greatest single team of that era.
The buildup to the '84 season was much more spread out than the blitz of trades and free-agent signings that ushered in the current season, but it was no less prolific.
"I'd like the results to be the same, but the buildup is very similar, it really is," said Ron Fowler, the team's current executive chairman and a local businessman who experienced the excitement of 1984 as a fan.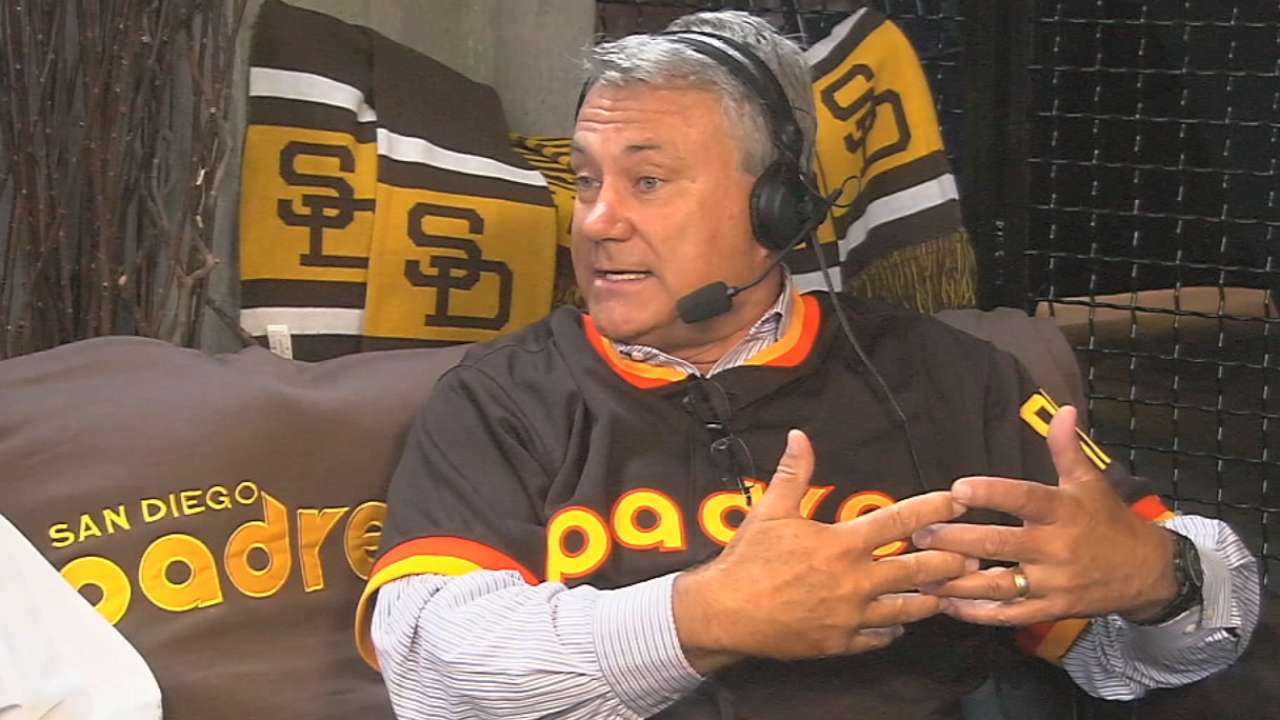 Over a four-year period, Smith hired Dick Williams as manager, and general manager Jack McKeon traded Rollie Fingers to St. Louis for Terry Kennedy, Ozzie Smith to the Cardinals for Garry Templeton, and Gary Lucas to Montreal in a three-way deal with the Cubs for Carmelo Martinez and Craig Lefferts.
Steve Garvey and Rich "Goose" Gossage were signed as big-time free agents. And like the Craig Kimbrel trade of this spring, the Padres obtained Graig Nettles from the Yankees to fill a big hole at third base, costing Dennis Rasmussen and a player to be named.
"I made that trade," said Smith, who also signed Garvey and Gossage. "I had to call [George] Steinbrenner. He wouldn't take Jack's calls."
It helped that Kevin McReynolds and Tony Gwynn -- picked in the first and third round, respectively, by the Padres in the 1981 June Draft -- were ready to start every day in center field and right field. This was the core of the 1984 team. The payroll was a whopping $7 million.
"Those guys had a lot of character and they knew how to win," Smith said. "I mean, nobody wanted to win more than Goose Gossage."
A lot of it worked for the short term, but fell apart in succeeding seasons.
Smith says now that hiring the cantankerous and hard-driving Williams was a major error in judgment, although from a point of fact, San Diego has played .500 or better ball in four consecutive seasons only twice in the club's history. And the late Williams, who was inducted into the National Baseball Hall of Fame in 2008, was the only manager who did it in each of his four seasons as manager.
"When I hired him, I got a call from [then Expos owner] Charles Bronfman," Smith said. "He said, 'I'm not going to tell you what to do, but hiring Dick Williams is going to be the biggest mistake you'll ever make.'"
Bronfman had dismissed Williams in Montreal late in the strike-torn 1981 season, replacing him with general manager Jim Fanning because of his divisive managerial style.
Smith would experience that same contention in his own organization not long after Williams' arrival. On Aug. 12, 1984, the Padres were in Atlanta for a rainy Sunday afternoon game when starter Pascual Perez of the Joe Torre-managed Braves opened by hitting Alan Wiggins in the back with a pitch. The incident incited a beanball battle between the two teams, leading to several on-field fights, one that even spilled into the stands. Twelve players, both managers and two coaches were ejected.
"I was listening to it on the radio and it made me sick," Smith recalled.
The NL suspended Williams for 10 days and fined him $100,000. There were numerous other fines and suspensions. Torre was given three days.
"I paid the fines," Smith said. "What else could I do?"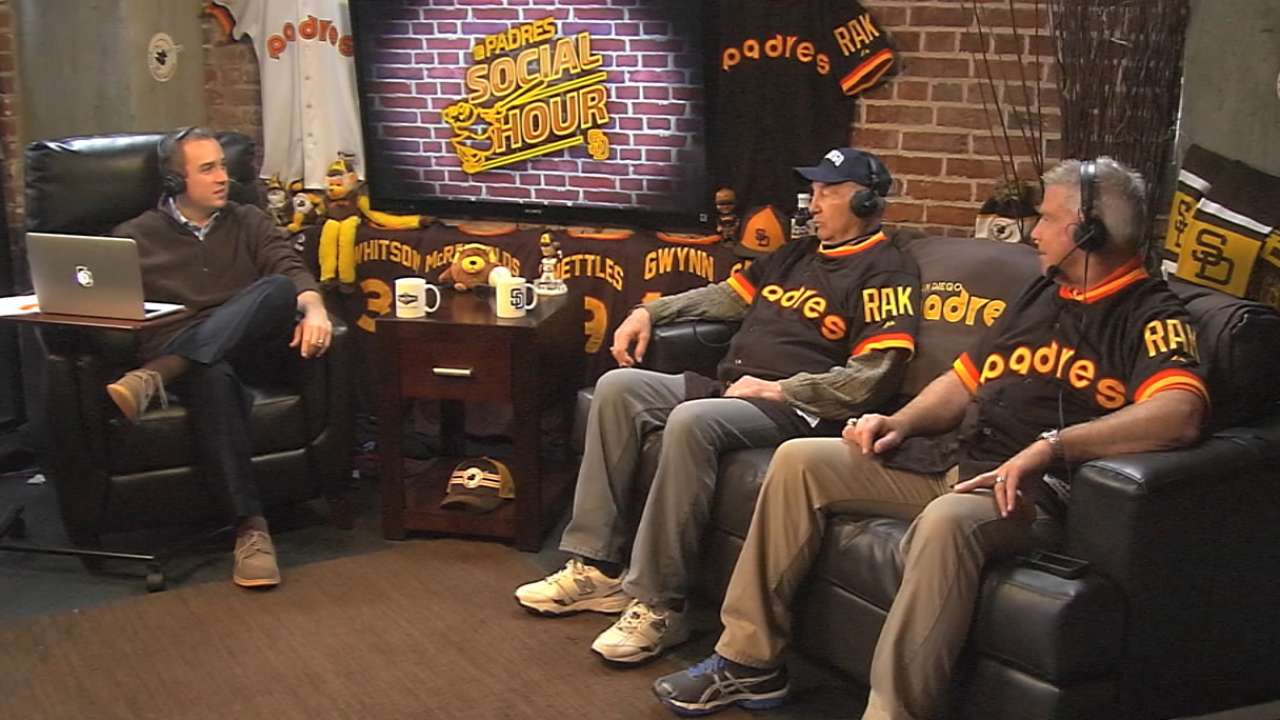 Williams was a brilliant tactical manager, but he bullied and antagonized players, particularly pitchers. He never got along with McKeon, who wanted to manage and in 1988 was finally able to engineer his own assignment to San Diego's bench. The two undermined each other, creating an internal atmosphere of constant friction.
"I had nightmares about Dick," said Smith, who dismissed Williams just prior to the 1986 season after a winter of discontent among all the parties. "I ran into him years later and put my arm around him. I apologized for the way I handled him. He apologized in return, saying he also wished he had done some things differently. After that, the nightmares stopped."
When Kroc died, his wife, Joan, inherited the multimillion-dollar fortune and became owner of the Padres. She died in 2003 from brain cancer and was one of the greatest philanthropists in San Diego history. Smith was married to Linda, Joan's daughter from a previous marriage. With no background in baseball, Ray Kroc brought Smith in to run the franchise.
Smith's tenure was a trial by fire. He's 67 now and on his third marriage. Smith had three adult daughters from his marriage with Linda, and a son from his second marriage. He has 15 grandchildren, all of them living in San Diego County. He said he's had a heart attack and open-heart surgery and survived it all.
"I'm a great father and great grandfather," Smith said. "I've mellowed."
Smith is so jazzed about this year's Padres that he bought four tickets for Thursday's home opener and took his three daughters. It was the first time he had attended a Padres opener in 25 years, he said.
The 1984 Padres opened 8-1, went on to win 92 games and finished 12 games atop the division. Garvey went 4-for-5 and hit a walk-off homer in Game 4 of the NL Championship Series. The series ended a day later at what was then called Jack Murphy Stadium. Gossage was on the mound and Nettles fielded a grounder to third hit by Jody Davis, flipping the ball to Wiggins covering second base.
That era's entire Padres rebuilding effort had come home to roost. The current group running the team can only dream of the same results.
Barry M. Bloom is a national reporter for MLB.com and writes an MLBlog, Boomskie on Baseball. Follow @boomskie on Twitter. This story was not subject to the approval of Major League Baseball or its clubs.