Maddon prefers hands-off approach to hitters' adjustments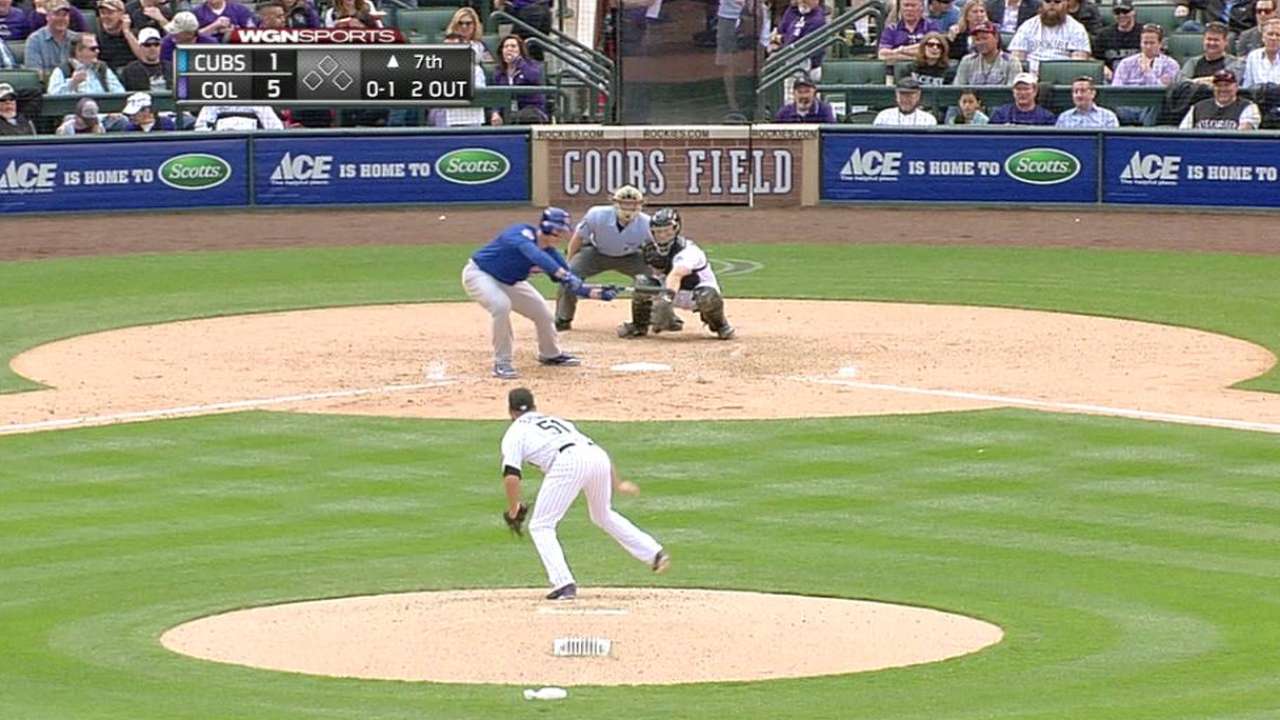 DENVER -- When the Rockies employed a defensive shift against Anthony Rizzo with two outs in the seventh on Friday, the Cubs first baseman bunted toward third and was safe on the infield hit.
"That bunt by him was all him, and he picked a perfect time to do it," manager Joe Maddon said Saturday.
Maddon said he preferred to have players make the adjustments on their own, and Rizzo did just that.
"I've had this conversation a lot lately," Maddon said. "It seems it's assumed to make adjustments easily on a Major League level and it's really not, meaning a guy who hasn't really bunted a lot before, just because [the opposing team is] playing there, that player should be able to bunt it there, or because they're playing there, he should be able to hit it there. You have no idea how difficult it is."
Maddon's strategy?
"I think this game works that way, where you try to prep in advance and then stay out of people's way and let them be baseball players," he said. "That's what I've found."
• Chris Denorfia was in Denver to take batting practice Saturday with the Cubs and get a check-up from the medical staff. The outfielder, who is on the disabled list with a strained left hamstring, is set to begin a rehab assignment with Class A Myrtle Beach on Sunday.
• Maddon has some fond memories of Colorado from his days playing semi-pro baseball in Boulder.
"I'm a Boulder guy back in the day," Maddon said. "When I was there, I was a power hitter. The ball traveled 5 percent further. I felt I could hit homers when I played in Boulder."
• The Cubs fifth annual Bricks and Ivy Ball raised more than $1.35 million to support Cubs Charities' programs. The event, held Wednesday night at Union Station in Chicago, featured the 2015 Cubs team and coaching staff, who mingled with more than 700 guests.
Carrie Muskat is a reporter for MLB.com. She writes a blog, Muskat Ramblings, and you can follow her on Twitter @CarrieMuskat. This story was not subject to the approval of Major League Baseball or its clubs.