De La Rosa eyes final rehab start before return to rotation
Rockies starter sidelined with left groin strain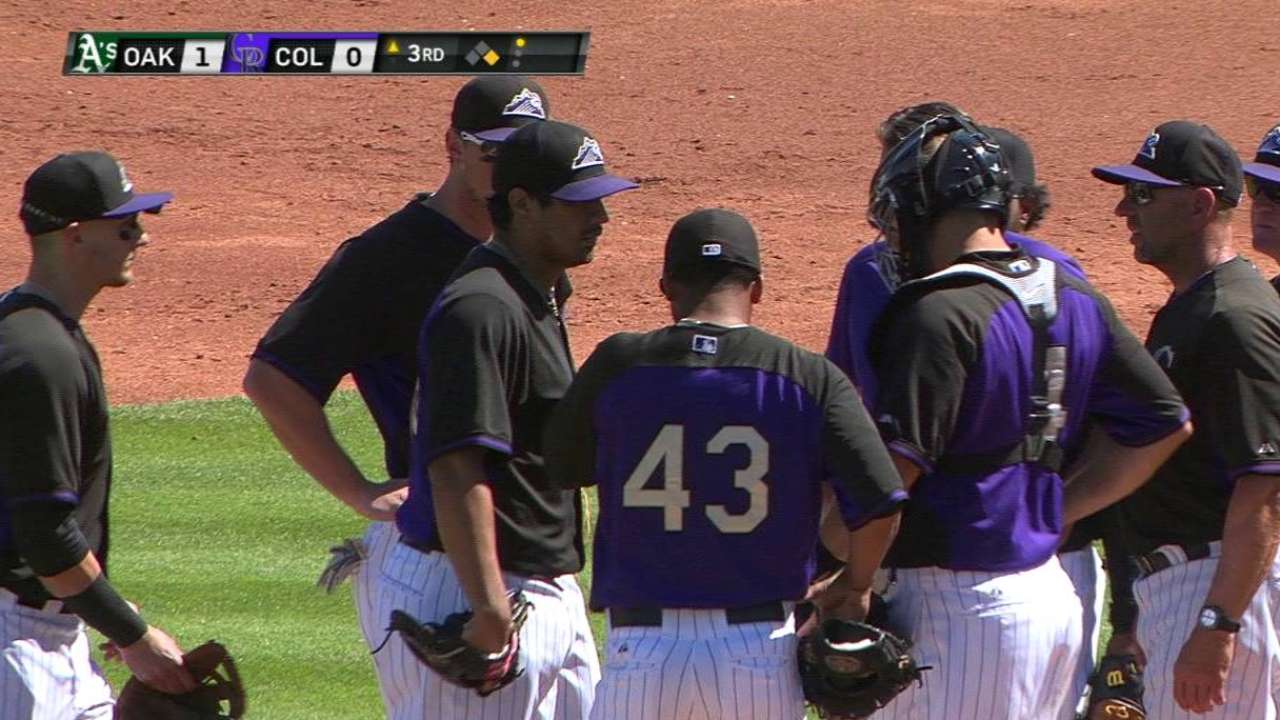 DENVER -- Rockies starter Jorge De La Rosa threw a bullpen session before Saturday's game with the Cubs and according to manager Walt Weiss, De La Rosa was fine and had no issues. Though Weiss said De La Rosa could start Tuesday in San Francisco, he would make at least one more rehab start before rejoining the club.
"The fact of the matter is we could bring him back, but he's not quite built up where we'd like him to be yet," Weiss said. "If he made a start in San Francisco, he'd be on a five-inning, 75-pitch limit, in that neighborhood. It makes it a little bit tougher to deal with the game when a guy's on that type of limit."
De La Rosa started the season on the disabled list after suffering a left groin strain in a Spring Training game on March 20. He is scheduled to make a rehab start in Triple-A Albuquerque on Tuesday. De La Rosa was 14-11 with a 4.10 ERA in 32 starts for the Rockies last season, and he has won 69 games for the Rockies since coming to the club in a 2008 trade with the Royals.
"We're not concerned," Weiss said. "This gives him a little more time to feel more confident mentally about the groin. At the same time we get to build him up before his start."
The Rockies announced that right-hander Christian Bergman will make the start against the Giants Tuesday.
Bergman made his first big league relief appearance Friday, entering the fifth inning with two on and no out before inducing a double-play grounder to short and an inning-ending grounder to third. The 26-year-old made his big league debut for the Rockies in 2014, going 3-5 with a 5.93 ERA in 10 starts.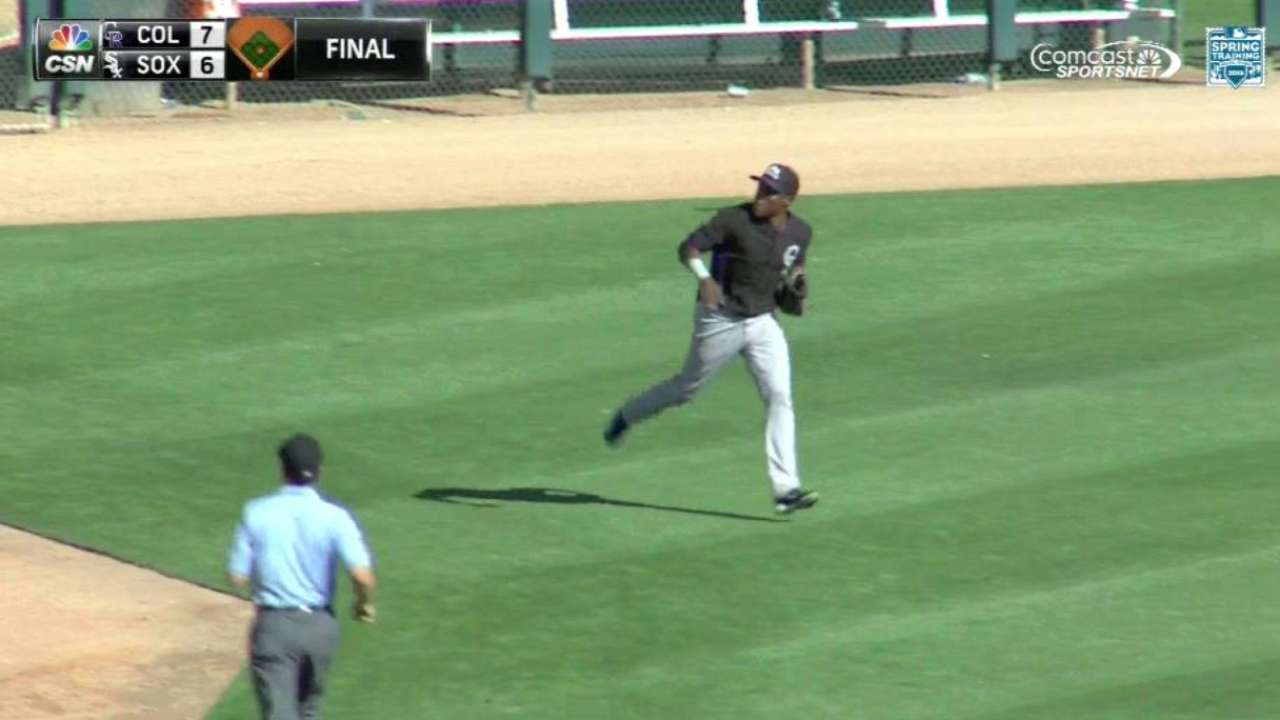 Worth noting: Rockies starter Tyler Chatwood had a 25-pitch bullpen session Friday as he works his way back from Tommy John surgery from last July. It's his second such surgery, having undergone the procedure in high school.
"I feel good," Chatwood said Saturday. "I think I'm surprising them with how well I'm throwing the ball. I feel really good, really strong. I think I'll feel even better after this little break."
Chatwood is beginning a "built-in rest" period in his rehab program, a break of 10 days or so. Head trainer Keith Dugger noted that the planned hiatus will have Chatwood shutting down all activity before resuming his rehab. Dugger stressed the need to take things a little slower after a second surgery.
"I'll start spinning breaking balls in that first week when I get back and start throwing, and then I think I'll start throwing off the mound," Chatwood said. "I just have to get a feel for it. I haven't thrown in almost a year, so I have to get a feel for it, spin a couple, and see how it goes."
Chatwood made four starts in 2014 before going on the DL. He has been plagued by injury throughout his tenure with the Rockies, but he posted an 8-5 record with a 3.15 ERA in 20 starts in 2013.
Owen Perkins is a contributor to MLB.com. This story was not subject to the approval of Major League Baseball or its clubs.