White Sox hoping second-inning burst sign of things to come
Samardzija recovers from shaky start to go seven solid innings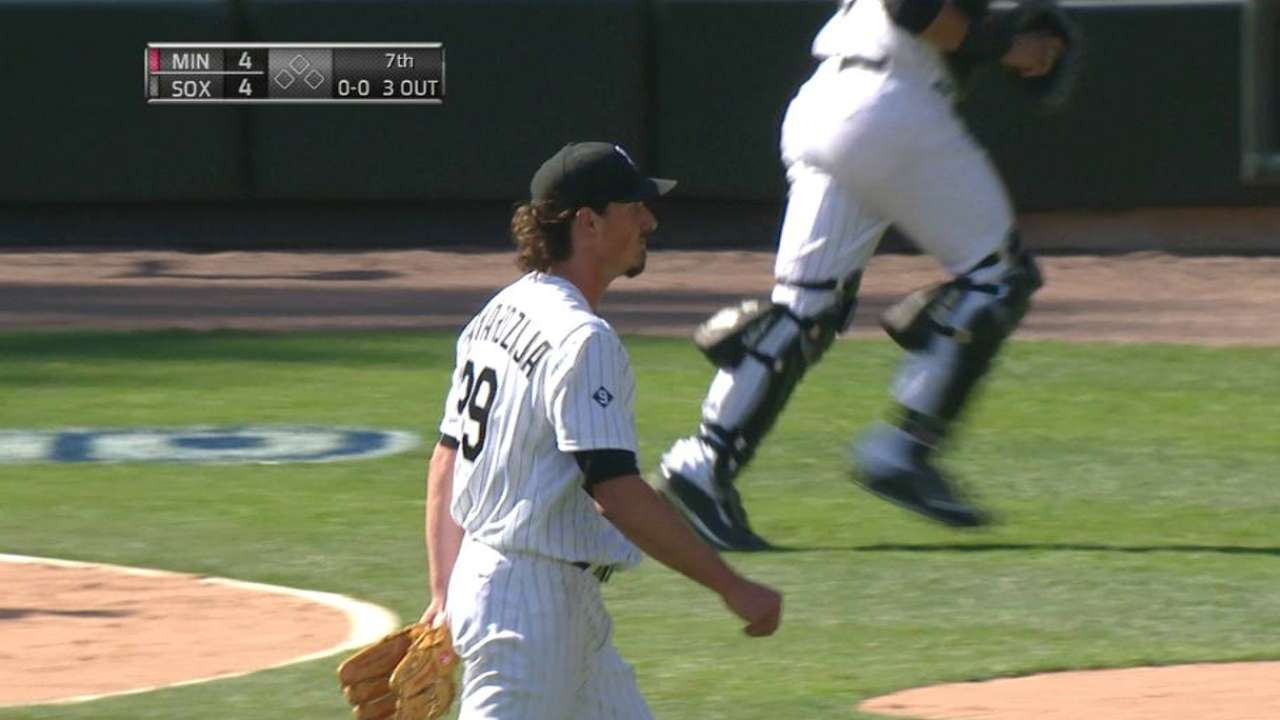 CHICAGO -- And the turnaround began with Jeff Samardzija yelling into his glove.
OK, using that moment after a four-run top of the second for the Twins to explain the White Sox comeback in a 5-4 victory at U.S. Cellular Field on Saturday afternoon becomes a bit simplistic. If nothing else, Samardzija's demeanor represented the White Sox "we've had enough" attitude that was on display when they scored two in the bottom of the second off of Mike Pelfrey.
Samardzija would not divulge postgame what he yelled into his glove.
"I might get fined. It wasn't anything pretty," said a smiling Samardzija of that moment. "I'm the hardest person on myself, harder than anyone you can imagine.
"A lot of times, I'm too hard on myself, but I understood that after that second inning that wasn't who I want to be and I needed to turn it around. There wasn't anyone else to yell at but myself. We had some words, and then we went out there in the third and took care of business."
Over the first four games, the White Sox weren't who they wanted to be either. Their change began with Adam LaRoche's leadoff homer in the second, followed by another run scored on three more hits, and ended with J.B. Shuck's pinch-hit single scoring Alexei Ramirez with two outs in the eighth and David Robertson striking out the side in the ninth.
Even if that second wasn't a 'this can't continue' moment, it gave the White Sox a chance to breathe and eventually exchange the yells of frustration for postgame high-fives.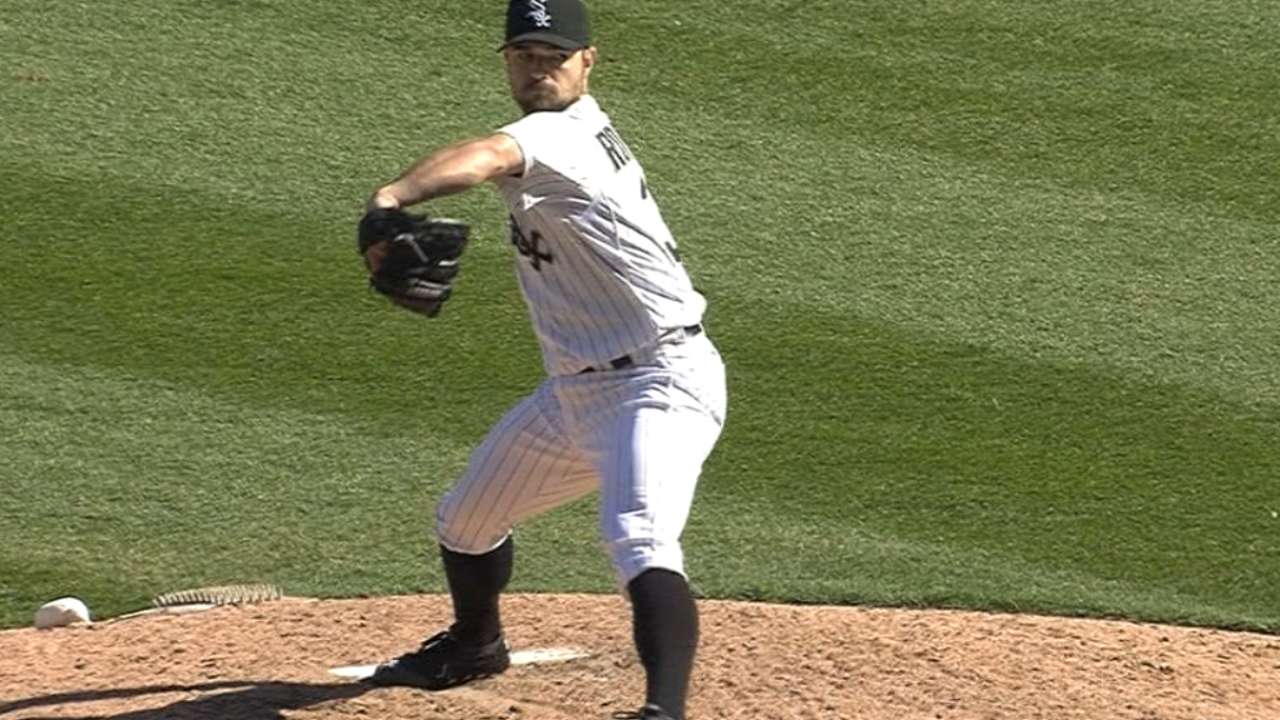 "I'm not going to lie," said White Sox catcher Geovany Soto, who singled home a run in the second. "It was an awesome feeling to get that run into the ninth and see our closer close a game and get a 'W.' That was pretty cool."
Scott Merkin is a reporter for MLB.com. Read his blog, Merk's Works, and follow him on Twitter @scottmerkin. This story was not subject to the approval of Major League Baseball or its clubs.