At-bats in 'gritty' comeback effort not lost on Rays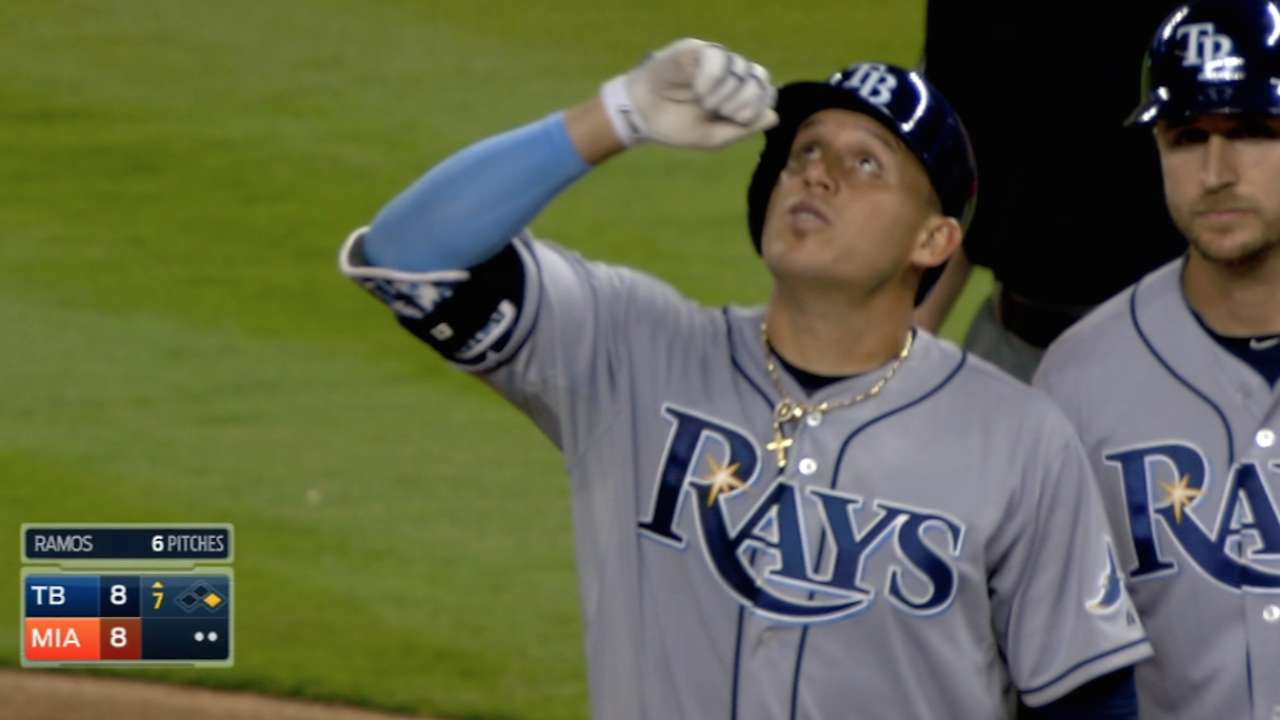 MIAMI -- The Rays scored seven runs in the seventh inning Friday night against the Marlins, but lost, 10-9, in walk-off fashion in the 10th. According to the Elias Sports Bureau, only one team lost a game in 2014 when it had a seven-run inning. That occurred when the Reds lost, 14-9, on June 20 vs. the Blue Jays.
Despite the loss, the Rays drew plenty of positives from coming from behind to tie the score with the seven-run inning.
Evan Longoria feels like the residual effect of the comeback will be helpful in the long run.
"I think the one thing that's really positive offensively is we're having really good at-bats," Longoria said. "We're drawing walks. I mean, you can produce runs that way. ... I think it was a gritty effort overall for us to stay in that game mentally and not give up."
The Rays have now scored seven or more runs in one inning 44 times in club history. But it was only the fifth time they had lost after doing so. In addition, the Rays saw a streak of 52 games snapped in which they had won after scoring nine or more runs.
Friday night's game was the eighth time in club history that has seen the Rays rally to tie a game after trailing by seven runs.
Bill Chastain is a reporter for MLB.com. This story was not subject to the approval of Major League Baseball or its clubs.