Matheny wants pitchers to counter speed, remain effective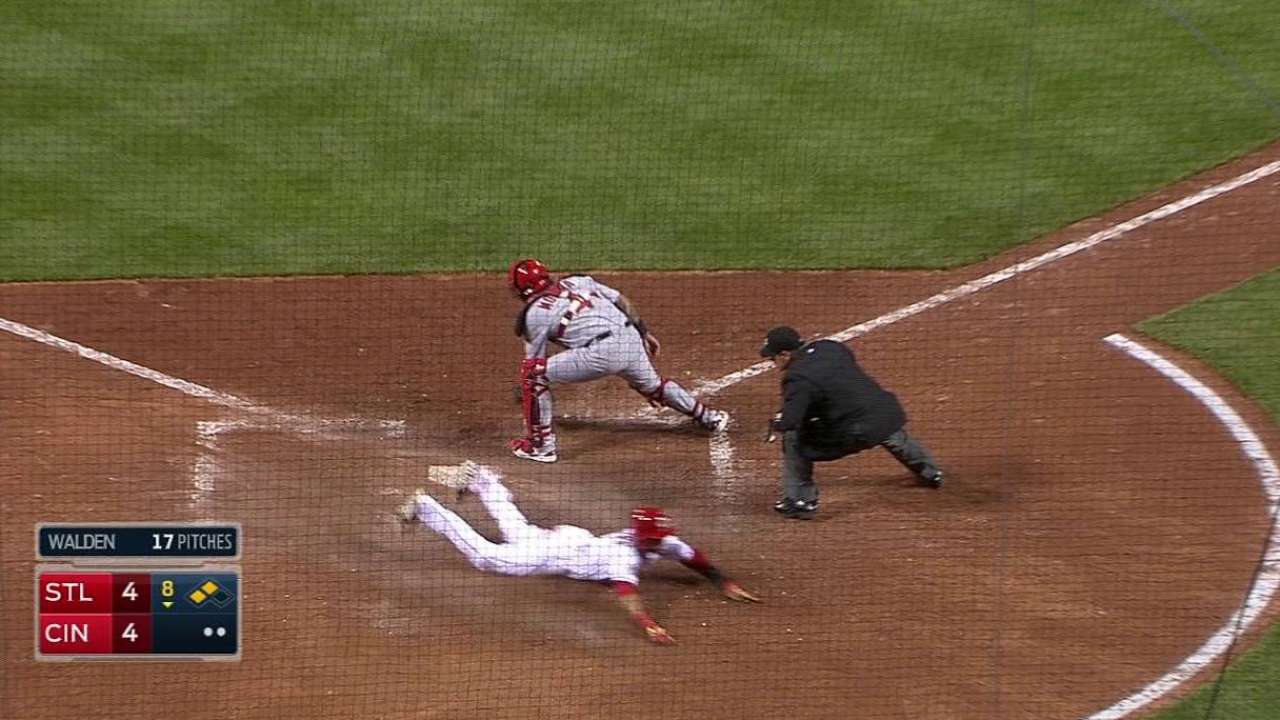 CINCINNATI -- It's a part of the pitcher vs. hitter battle that is nearly as old as the game itself.
Players with terrific speed can become "game changers." Opposing pitchers need to find a way to counter that speed with an approach that doesn't limit their effectiveness in the process.
"A pitcher needs to be more conscious of what's going on," Cardinals manager Mike Matheny said Saturday. "At the same time, you're not going to alter a pitcher's game in hopes of throwing out somebody."
Saturday's discussion was provoked by Friday's 5-4 Cincinnati victory in which speedy Reds center fielder Billy Hamilton walked with one out in the eighth inning, stole second, went to third on a wild pitch and scored the winning run on Todd Frazier's sacrifice fly.
Matheny was originally responding to a question about Joey Votto's sizzling start while batting behind Hamilton in the No. 2 spot in the Reds' order.
"Anybody would benefit from having a speed player like Hamilton on base," Matheny said. "Of course, we're trying to keep them all off base. Not that we needed to be reminded, but if you put players like that on base, it's going to cost you."
The defense is not entirely helpless, of course. Catchers like Cardinals backstop Yadier Molina can make fast and accurate throws. Matheny mentioned pitchers like Clayton Kershaw, Johnny Cueto and Madison Bumgarner who can help control the running game while still maintaining an elite level of effectiveness.
"Can you do your job and not sacrifice your stuff? It's a happy balance," Matheny said. "You can work with a pitcher, but it might take a while to get to that point."
Andy Call is a contributor to MLB.com. This story was not subject to the approval of Major League Baseball or its clubs.