Yanks don't have answers for early defensive funk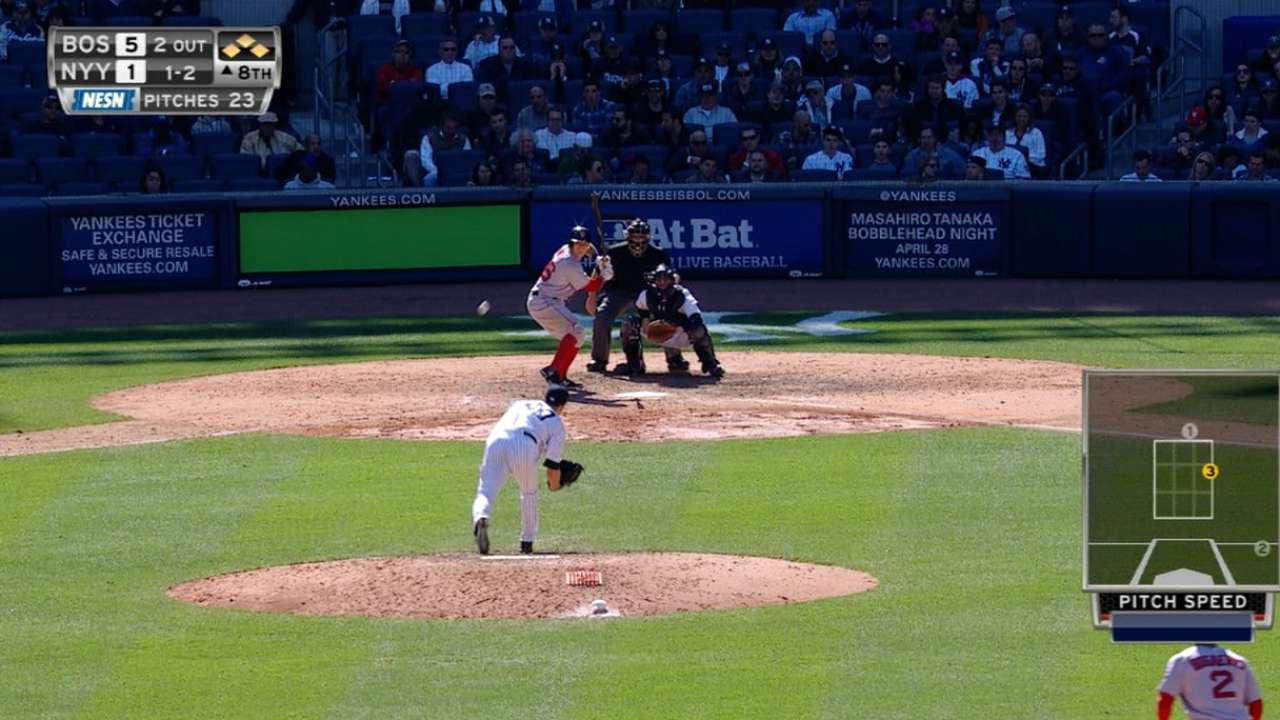 NEW YORK -- Yankees people spoke often this spring about how run prevention would be one of their strengths, so it is nothing short of a head-scratcher to see that same team leading the Major Leagues with eight errors through the first five games of the season.
"It's difficult when you're not scoring runs early and when you're playing from behind all the time," manager Joe Girardi said after Saturday's 8-4 loss to the Red Sox. "We made mistakes defensively, we've made mistakes baserunning-wise, and we're not hitting enough to cover those up. That's the reason we're 1-4."
The Yanks committed another three defensive miscues on Saturday, giving up runs that they shouldn't have. Playing first base for the first time in a regular-season game, Alex Rodriguez had a throw clang off his glove in the second inning, leading to Boston's first run.
Catcher John Ryan Murphy threw wildly into center field on a Xander Bogaerts steal in the seventh inning, and third baseman Chase Headley uncorked a tailing eighth-inning throw on a Daniel Nava roller that pulled Rodriguez off the bag.
"We've got to play better. It's as simple as that," Headley said. "We're better than that. We've got to clean it up. These types of games, the team that plays cleaner is usually the team that wins the game. We'll fix that."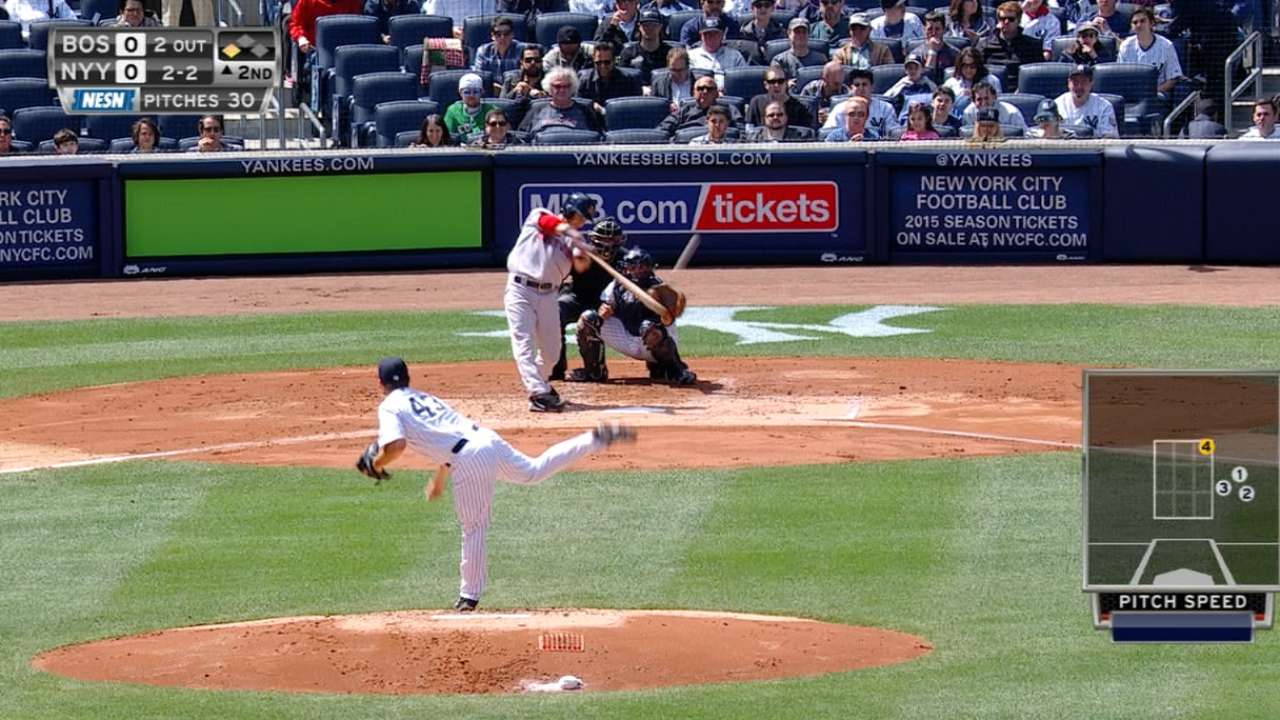 In addition, there were questionable plays that were not scored as errors. Brett Gardner fell on his back while pursuing Nava's second-inning double to left field, and Brock Holt's three-run double in the eighth smacked off of Garrett Jones' glove in right field.
"We're used to making those plays, and for whatever reason, this first week we haven't been," Girardi said.
Girardi also had no answers when asked why shortstop Didi Gregorius made no attempt to throw home on Holt's bases-clearing hit.
"I don't know," he said. "Obviously he didn't think he had a chance at home. People have to communicate and let you know, and you have to peek and do the things that you're supposed to do."
Headley did not dismiss the suggestion that fatigue might have played a factor in Saturday's play, less than 11 hours removed from the final out of a taxing 19-inning loss to Boston, but the Red Sox did not commit any errors. Headley said the Yankees must find a way to play tighter defense.
"It's not that guys didn't work hard in spring or are not working hard now," Headley said. "It's just that it's a snowball sometimes -- when you're playing really well, all the plays seem to go your way. When you're not, they can go the other way."
Bryan Hoch is a reporter for MLB.com. Follow him on Twitter @bryanhoch and read his MLBlog, Bombers Beat. This story was not subject to the approval of Major League Baseball or its clubs.