Infield shift gives Inciarte key to game-winning heroics
D-backs outfielder gets first walk-off, after visualizing decisive at-bat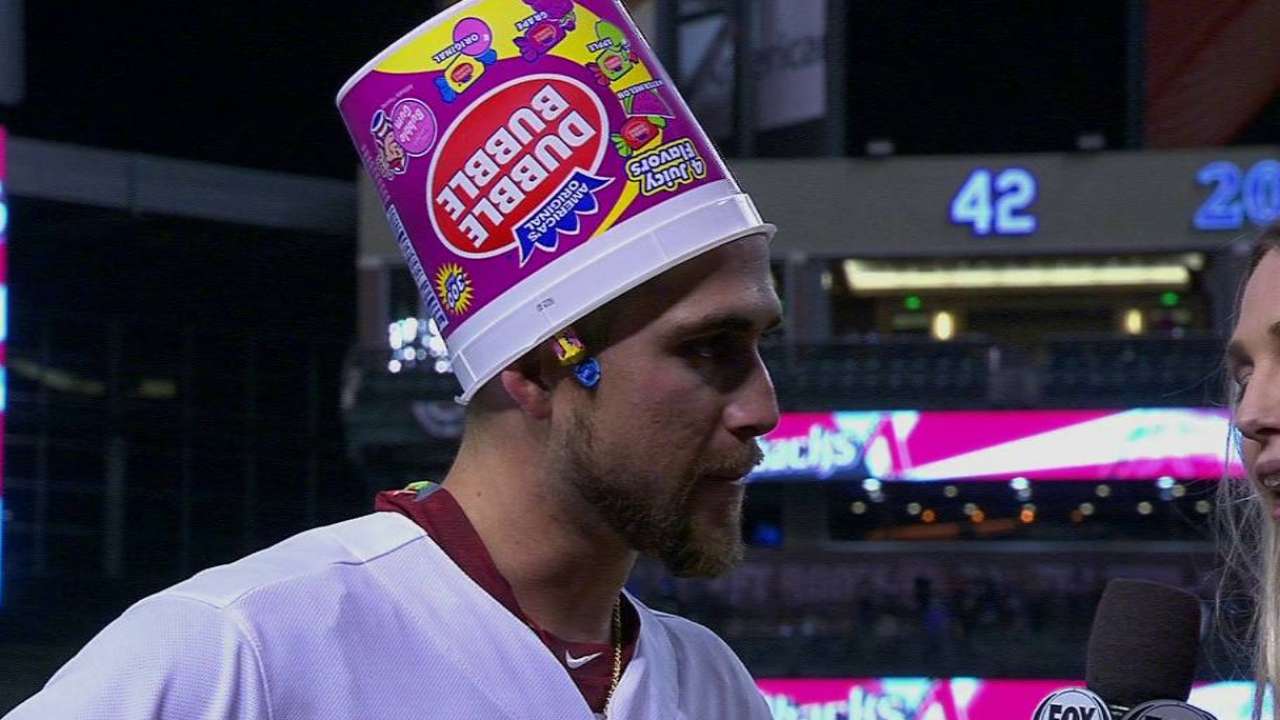 PHOENIX -- When Ender Inciarte walked to the plate with one out in the 10th inning and saw the Dodgers bring in outfielder Yasiel Puig to form a five-man infield he knew what was going to happen.
"It made me realize what they were going to try to do," Inciarte said. "They were going to throw that sinker because they want a ground ball. As soon as they do that I feel like they're not going to try and throw a curveball because if they throw a curveball it's going to be easier for me to hit it the other way or hit a fly ball."
Inciarte got a first-pitch sinker from J.P. Howell and grounded it down the right-field line to score Cliff Pennington with the game-winning run as the D-backs walked off the Dodgers, 4-3, on Friday night at Chase Field.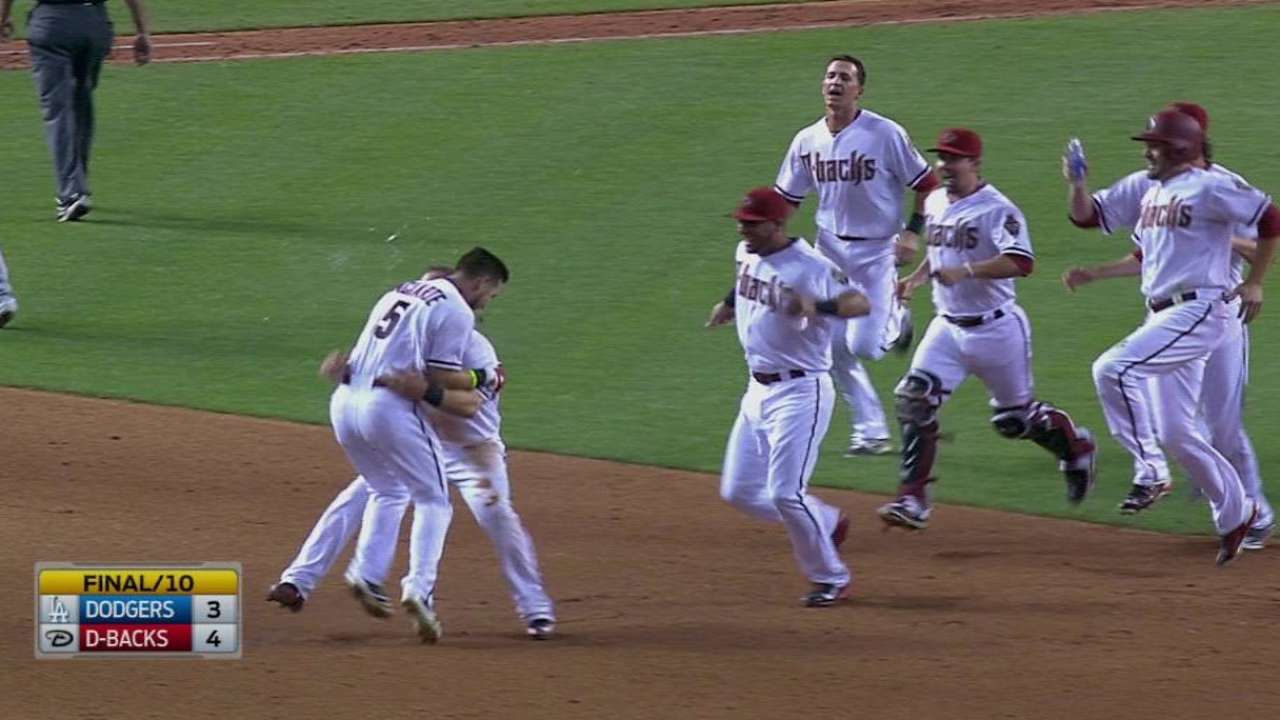 According to Inciarte, he saw the whole thing play out in his mind long before it actually happened.
"I was talking to [David] Peralta earlier and I was saying I'm going to get the at-bat to end this game," Inciarte said. "So I was just waiting for that at-bat and it worked for me."
After Pennington walked to lead off the inning, he moved up to second on a wild pitch and then set up the winning hit by stealing third base.
"That's probably the game-winning play," Inciarte said of the steal. "And I'm glad he plays hard all the time and he's such a great player. It's great to have players like him."
That Inciarte's hit came off a lefty like Howell should not be a surprise, as he actually hit slightly better against lefties last year and he hit .429 against them this spring.
"I just try to do my best whether lefty or righty and it's good that I've been doing good for the team against lefties," Inciarte said. "I just want to keep going."
The game-winning hit was the first of his big league career.
"It feels really good," he said. "I've never had a wallk-off in the big leagues so it's big for me. I'm really happy that it happened today, there were a lot of fans today so it's good that we got the win."
Steve Gilbert is a reporter for MLB.com. Read his blog, Inside the D-backs, and follow him on Twitter @SteveGilbertMLB. This story was not subject to the approval of Major League Baseball or its clubs.