What to watch for in today's games
Tribe's Kluber opposing Tigers' Price before Bumgarner-Shields World Series rematch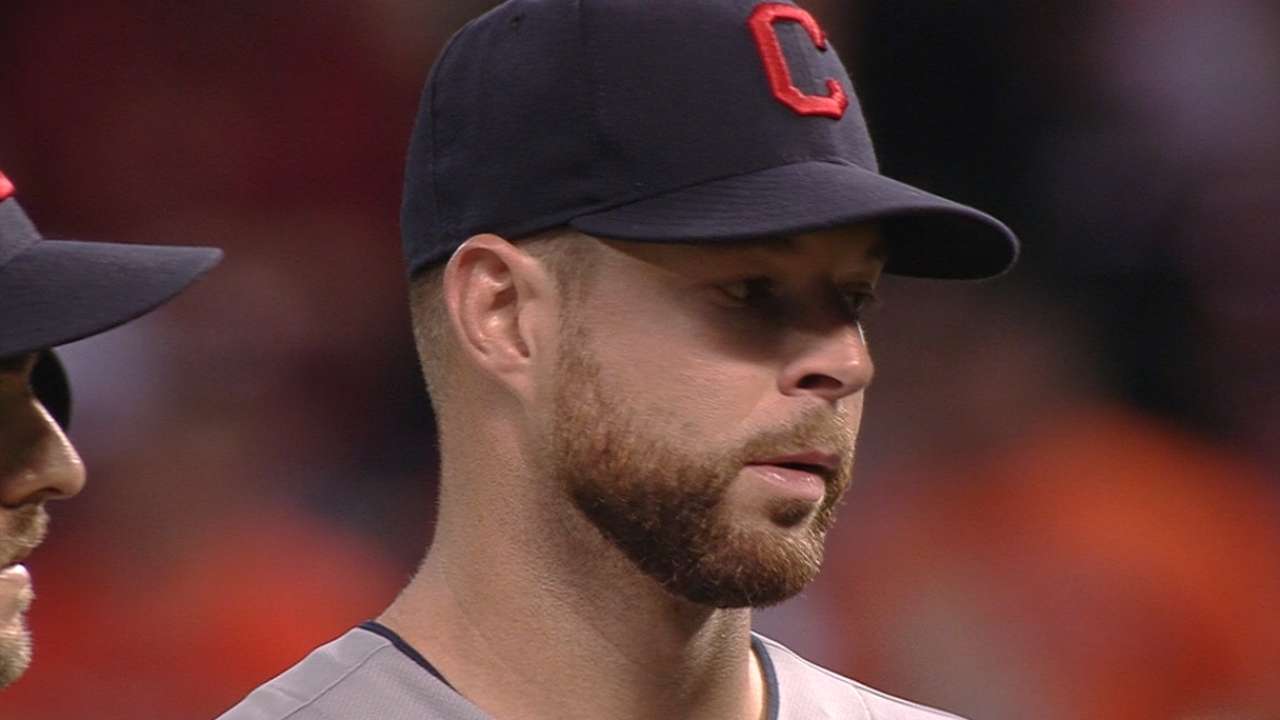 The season may just be starting, but this weekend will bring more than its fair share of drama and intrigue. There's a sturdy group of division rivalries on tap, as well as a handful of exciting pitching matchups, one of which promises a World Series rematch.
Here are some of the Saturday highlights:
Aces from Central casting, DET @ CLE, 4:10 p.m. ET
Everywhere Corey Kluber goes, there's somebody waiting to take his best shot.
That's the price the Cleveland ace has to pay after winning the American League Cy Young Award last season, and he'll be matched against Detroit's top southpaw, David Price, on Saturday.
Kluber went 18-9 with a 2.44 ERA last season, and the 29-year-old allowed two earned runs in a loss in his season debut earlier in the week. Price, meanwhile, fell an out short of a shutout in his season debut. The left-hander finished sixth in the league's 2014 Cy Young Award balloting.
But Price has been to the mountaintop before. He was named the AL Cy Young Award winner in 2012, when he won a career-best 20 games. Price went 15-12 with a 3.26 ERA last year split between Tampa Bay and Detroit, and he's 5-4 in his first 12 starts since being traded to the Tigers.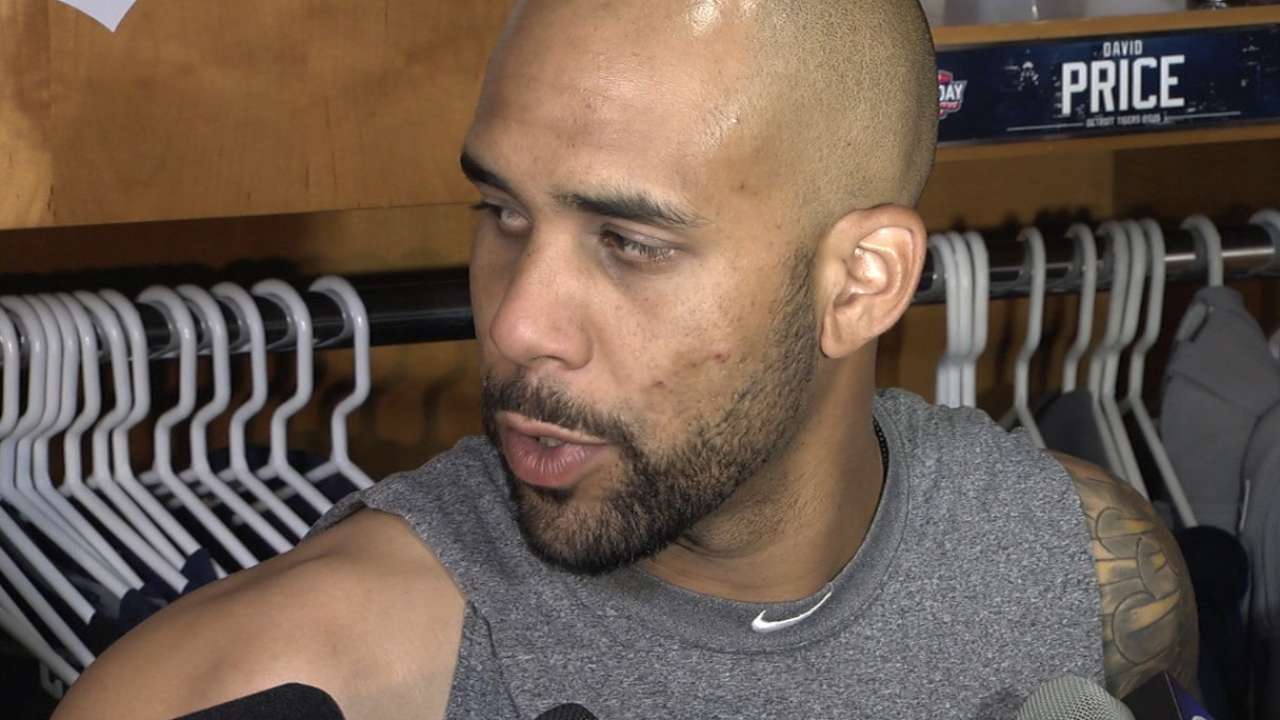 Contingency plans, TOR @ BAL, 7:05 p.m. ET
Aaron Sanchez wasn't supposed to be in the Opening Day rotation for the Blue Jays, but he became one of Toronto's best bets after Marcus Stroman went down with season-ending left knee surgery.
Sanchez, 22 years old, logged a 1.09 ERA last year in 33 relief innings at the Major League level, and this will be his first start against big league competition. Sanchez, a former first-round draftee, has started for most of his developmental path and owns an 18-23 record with a 3.51 ERA in the Minors.
The Orioles will counter with Ubaldo Jimenez, who won a rotation slot in Baltimore on the basis of a strong Spring Training. Jimenez is still trying to find the form that led him to 19 victories for the Rockies in 2010, and he's coming off a season that saw him go 6-9 with a 4.81 ERA for the Orioles.
Marquee attraction, LAD @ ARI, 8:10 p.m. ET
Let's face it. Every time Clayton Kershaw pitches, it's a must-see occasion.
Kershaw, a three-time NL Cy Young Award winner, has won the top pitching prize in each of the last two seasons, and he's logged an ERA under 2.00 in each of those campaigns. Kershaw took a no-decision in his first outing this season, but he's gone 10-7 with a 2.45 ERA in 21 career starts against Arizona.
The D-backs will counter with Archie Bradley, the seventh overall pick in the 2011 First-Year Player Draft. Bradley, coming off a strong Spring Training, will be making his big league debut.
Instant classic, SF @ SD, 8:40 p.m. ET
The last two times James Shields and Madison Bumgarner faced off, there was much more on the line.
Shields, formerly of the Royals, pitched against Bumgarner in Games 1 and 5 of the World Series last year, and the Giants came out on top both times. Bumgarner won both of those games, and he earned a save in the decisive Game 7 en route to World Series MVP honors.
Shields signed with the Padres in the offseason, and he's just part of San Diego's massive restructuring. Bumgarner won't just have to contend with Shields, he'll also have to compete against a star-studded lineup that includes Wil Myers, Justin Upton and Matt Kemp.
Spencer Fordin is a reporter for MLB.com This story was not subject to the approval of Major League Baseball or its clubs.