White Sox to be cautious with Sale in debut
Lefty expected to throw 6 innings, 90-100 pitches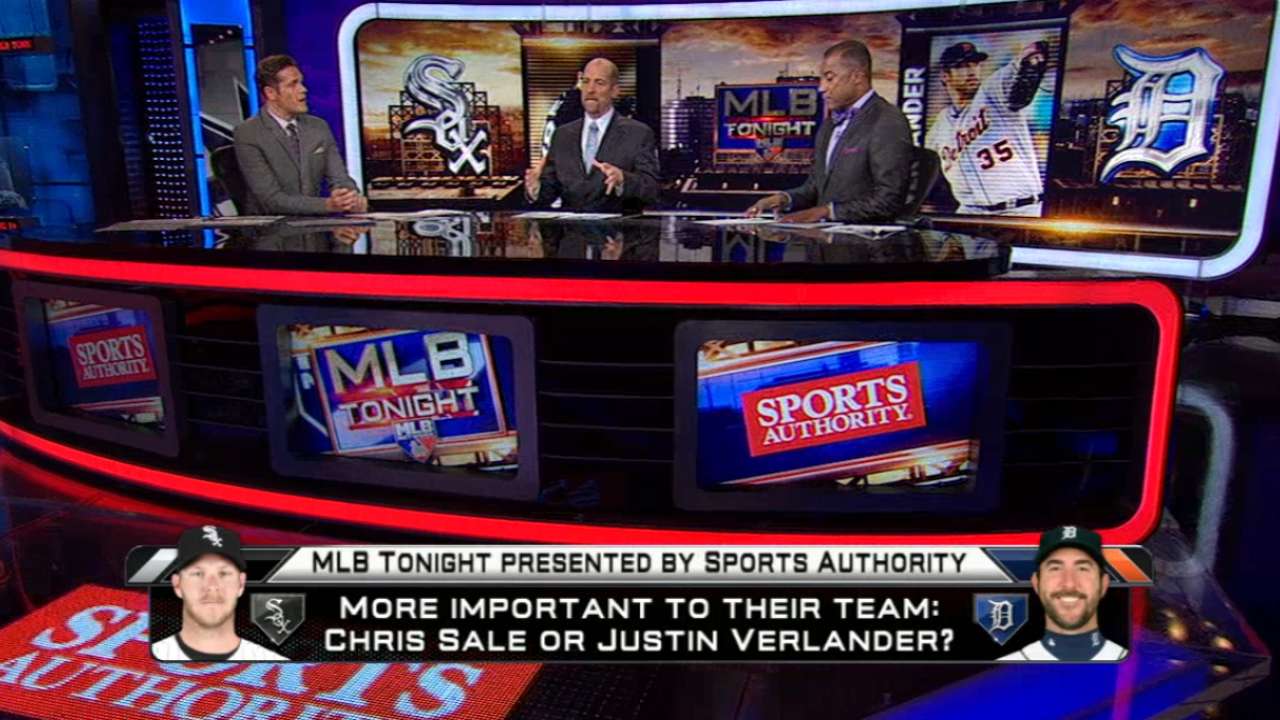 CHICAGO -- Chris Sale has not faced Major League hitters since his final start of the 2014 campaign on Sept. 24 at Comerica Park against the Tigers. While the left-hander has talked about being ready to go full force Sunday afternoon in his 2015 debut after working his way back from an avulsion fracture in his right foot, the White Sox will have a few restrictions on that initial trip to the mound.
"We'll be cautious," said White Sox general manager Rick Hahn of Sale's initial usage. "We'll be cautious and respond by his body and how stuff looks, and act accordingly."
Hahn didn't want to set an innings or pitch-count limit and provide the Twins with an early strategic edge. Manager Robin Ventura said that the White Sox were hoping for around six innings and 90-100 pitches from Sale.
"If it was his arm, that would be one thing, but he's looked great in the past of just his mechanics and watching him in spring getting closer and closer to where he is now," said Ventura. "We're pretty happy with where he is now with that, and you want to make sure you're not running him out there and not getting him overextended."
Sale sustained the fracture on Feb. 27 during an accident at his Arizona home. He pitched in two Minor League games during Spring Training and extended camp, striking out 20, to finish off his preparation to face the Twins and then the Tigers next weekend.
Adding Sale is a nice boost for the White Sox, both with one of the game's best starters at the top of their rotation and by bringing back one of their team leaders.
Before a question concerning Sale helping the White Sox could even be explained Friday prior to the White Sox home opener against the Twins, Hahn smiled and simply responded, "Yes."
"It's a nice shot in the arm to be whole and feel like the rotation is how we envisioned it when we started the season," Hahn said. "Certainly, early in camp, there was that shock or concern that it wasn't going to quite work out that way anytime soon. Over the next few weeks, we knew [April 12] was very likely going to be the day which got guys excited."
Scott Merkin is a reporter for MLB.com. Read his blog, Merk's Works, and follow him on Twitter @scottmerkin. This story was not subject to the approval of Major League Baseball or its clubs.