MLB.com Columnist
Anthony Castrovince
Price-Kluber showdown a tasty April appetizer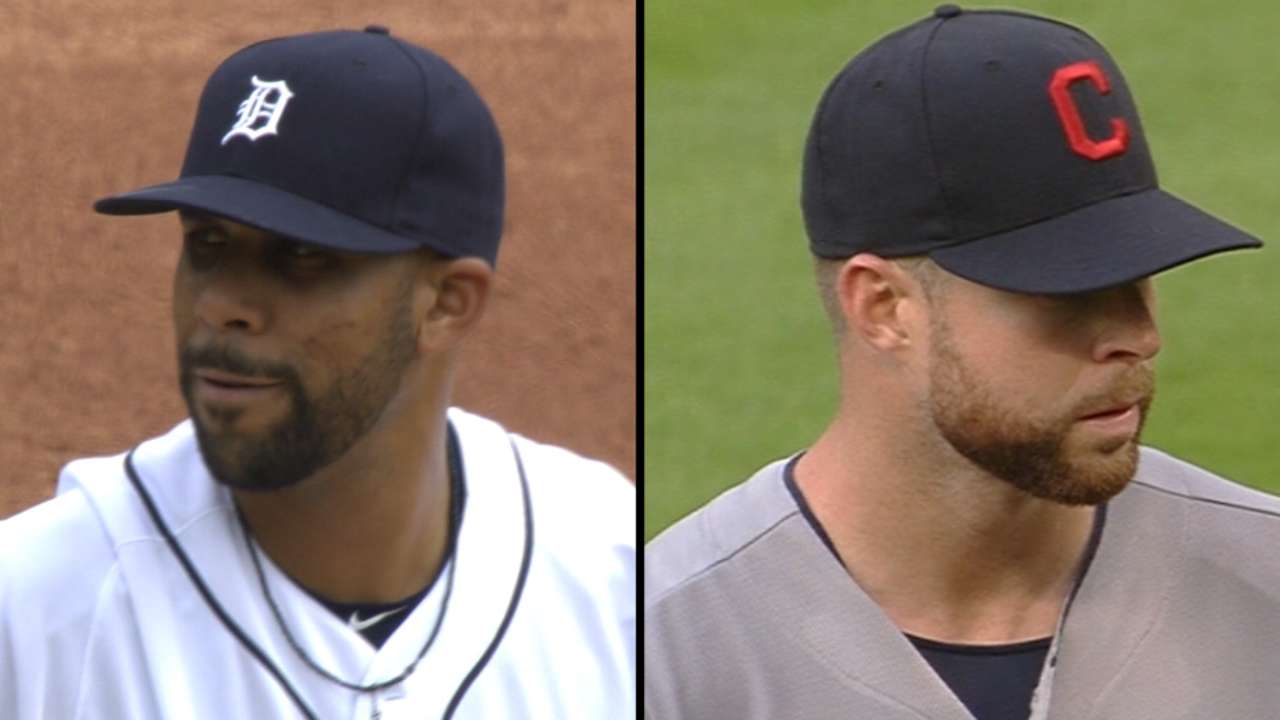 CLEVELAND -- They could not have taken more distinctly different paths to get here, but here they are. Corey Kluber and David Price. American League Central aces. Cy Young Award winners. Saturday opponents at Progressive Field.
Price was a No. 1 overall Draft pick, his sixth appearance in the big leagues came on the postseason stage, he finished second in the AL Cy Young Award voting at 25, won it at 27, was a huge trade target last summer and could become a $200 million man next winter.
Kluber? Uh, it's a little more complicated: Fourth-round Draft pick, unheralded trade acquisition who struggled a bit in his first exposure to the bigs, reinvented his repertoire at a late stage, put it all together in a Cy Young season at 28 and signed what many believe to be a team-friendly extension at the outset of this season.
Anyway, the paths don't matter nearly as much as the matchup, which, right on the heels of the Tribe's home opener, is a pretty good one -- especially in the context of what could wind up being a heated Central race.
"If I was a fan, I would buy a ticket, for darn sure," Tribe manager Terry Francona said. "I wish it was Kluber against some A-ball guy, but it's not."
No, it's not.
Price is coming off a particularly dazzling outing, even by his own lofty standards. He went 8 2/3 innings on Opening Day against a Twins lineup that might as well have been coming up to the plate with selfie sticks instead of bats. Price threw 75 of his 101 pitches for strikes, walked none, struck out five and gave up just five hits.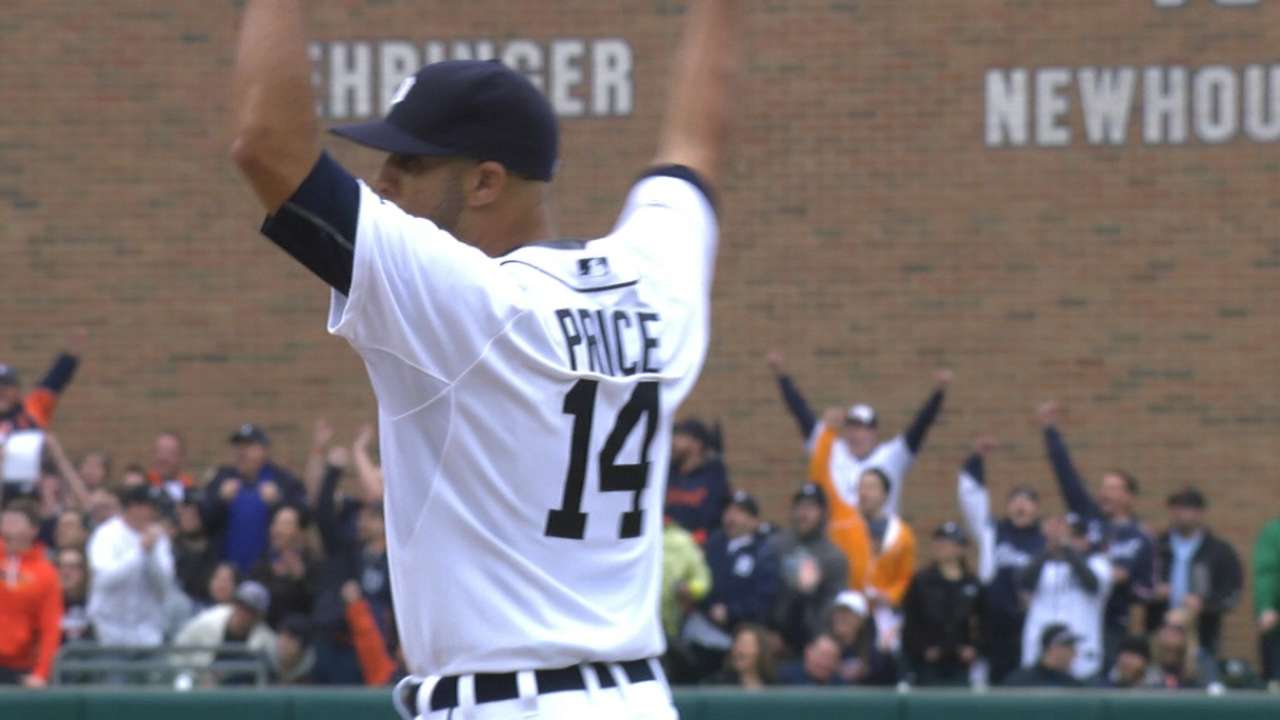 Not a bad way to begin your potential free-agent year.
Regarding the contract situation, Price has plenty of experience blocking something as potentially distracting as a pending pay day out of his mind. He was the subject of rampant trade speculation from the day he reported to Spring Training camp with the Rays in 2014, and his college career was also under tremendous scrutiny.
"I was predicted to be the No. 1 Draft pick after my freshman year," Price said. "I had that on my back for two straight years. Blocking out the outside distractions and just focusing on winning, that's all I care about. Being able to use those experiences definitely helps [this year]. But a [potential] contract extension? I can't be mad or distracted about that. That can't hamper the way you prepare or think. That's a blessing and an honor."
Price's presence is a blessing for a reinvented Tigers rotation in which Justin Verlander's ongoing biceps issue prompted his first disabled-list trip. Where once this was a club led by Verlander and Max Scherzer, Price and Anibal Sanchez are the guideposts at the moment.
Price could be in a particularly good position to log another strong start against an Indians lineup that notably leans to the left-hand side (especially with the switch-hitting Nick Swisher still on the mend following dual knee surgeries) and had a several-seasons-long trend of struggles against lefties continue on Opening Day against Houston's Dallas Keuchel. When Price faced the Indians on Labor Day last year, he allowed just a run over seven innings to get the win.
That win, by the way, came opposite Kluber, who logged his poorest start of an otherwise stellar season.
"To be honest, I didn't even [remember] we pitched against each other," Price said. "But if that was against Kluber, that's good. That's a good win."
Kluber's rise in reputation has been a rapid one. He certainly has Price's attention.
"His stuff, I don't think it's second to anybody in baseball," Price said. "He's up there with Matt Harvey and Felix Hernandez and Clayton Kershaw and all those guys. His stuff is phenomenal. He's all about business. You can see that when he's on the mound."
And off the mound, too. Kluber, true to form for a guy known as the "Klubot," wasn't touching any talk about this being a rather marquee matchup for early April.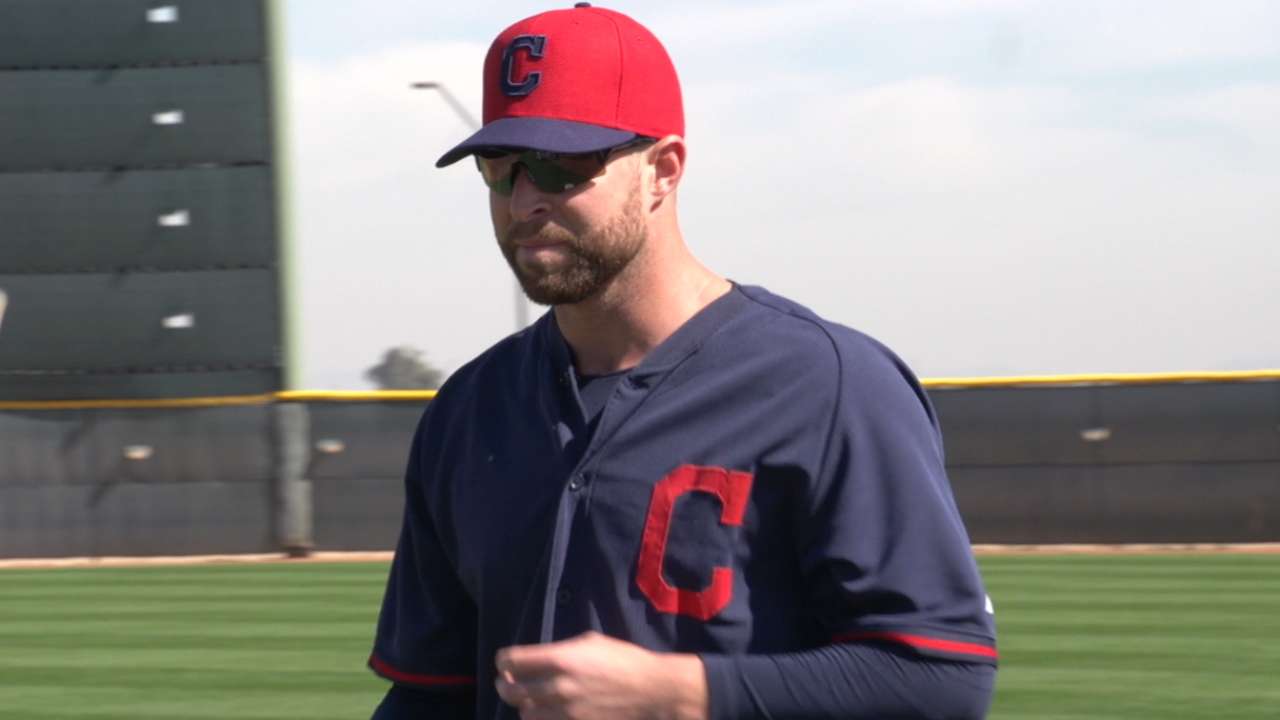 "Once the game starts, it doesn't matter whether [the other guy] is David Price or a guy who just got called up," Kluber said. "How many times does a guy making a spot start throw six or seven scoreless innings? So it can be anybody. There's a buildup, but once you get out there, I don't think it makes much of a difference."
Kluber, who turned 29 on Friday, has established himself as a difference-maker, the head of a largely inexperienced rotation in which fellow extension recipient Carlos Carrasco and the improving Trevor Bauer did a fine job following his lead in Houston. On Opening Day, Kluber got no offensive help (again, because of the left-on-left factor against Keuchel) and hence was an undeserving recipient of the loss on a day in which he gave up just two runs on three hits with seven strikeouts over 7 1/3 innings.
That's the kind of performance the Indians have come to expect from Kluber.
"He just shows [his professionalism] all the more after he wins a Cy Young," catcher Yan Gomes said. "Everybody starts paying attention to what he's doing a lot more. And the way he's carried himself is impressive."
Because he blossomed quite a bit later than the fellow 29-year-old Price, Kluber was in a much different bargaining positioning when it came to extension talks. He wouldn't have been eligible for free agency until after 2018. The Indians and Kluber came to terms on a five-year, $38.5 million contract last week, with two club options and various performance-related escalators built into the deal.
Price's next contract is expected to escalate well beyond those terms. But until then, there's a season to be played, a division to be won.
The AL Central certainly won't be decided Saturday. But not even early April is too early to appreciate a matchup like this one.
Anthony Castrovince is a reporter for MLB.com. Read his columns and follow him on Twitter at @Castrovince. This story was not subject to the approval of Major League Baseball or its clubs.