Betts redeems himself with sacrifice fly in 19th
Wright delivers in relief after rotation change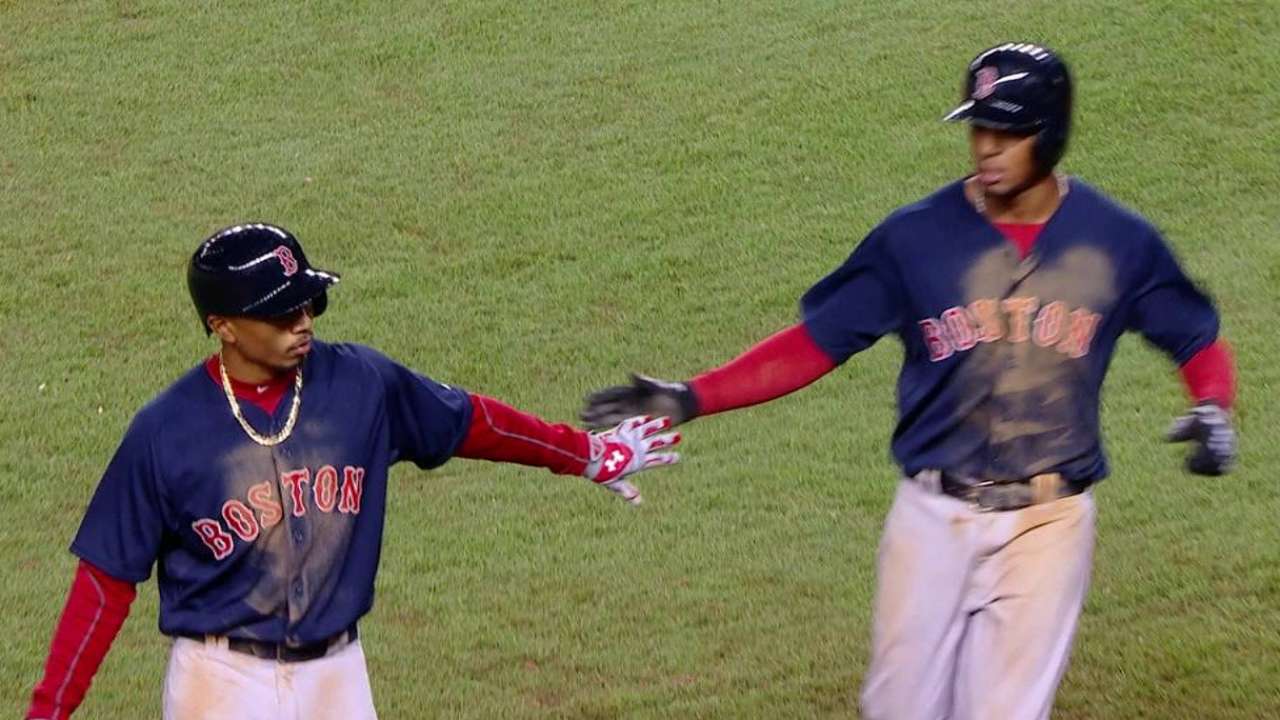 NEW YORK -- Mookie Betts struck out in the ninth inning. And in the 13th. And in the 15th. And in the 17th.
He'd never, ever had a game like the one that began on Friday night at Yankee Stadium.
"In my life," the Red Sox center fielder said. "It would have been the worst game of my life -- and then we won it."
The Red Sox did win it. Betts won it, with a 19th-inning sacrifice fly that finally gave the Sox a lead they wouldn't give up, and a 6-5 win over the Yankees in the longest game these two rivals have ever played.
They started on Friday, and played into Saturday. They played for six hours, 49 minutes (and waited through a 16-minute lighting delay in the 12th inning), making it the longest game by time in Red Sox history.
The Red Sox led 3-0 in the sixth, 3-2 with two out in the ninth, 4-3 in the 16th, 5-4 in the 18th and finally, 6-5, when Betts' fly ball to center field brought home Xander Bogaerts a little after 2 a.m. ET. Bogaerts was 0-for-4 through nine innings, but finished the night 4-for-8.
It was that kind of game.
"It's a matter of resiliency by both sides," Red Sox manager John Farrell said. "We can go on and on about individual plays, but this was a test of endurance."
Some of the plays were great, including the Bogaerts to Dustin Pedroia to Mike Napoli double play that ended it. Some of the plays were not, including the Hanley Ramirez misplay of what was ruled a game-tying Carlos Beltran double in the 18th.
Farrell wasn't ready to assign any blame to anyone, not after a game where his team fought so hard and so long and ended up with a win.
"All good things come to an end at some point," Farrell said with a smile, when someone asked if he began to wonder whether it would ever end.
It was a good thing for the Red Sox, thanks in part to Bogaerts and Betts, but also Steven Wright. At one point this week, Wright was supposed to be Saturday's Red Sox starter. When the Sox decided to go with Joe Kelly instead, Wright became available for long relief Friday (and is likely to head to Triple-A Pawtucket when Kelly is activated from the disabled list Saturday morning).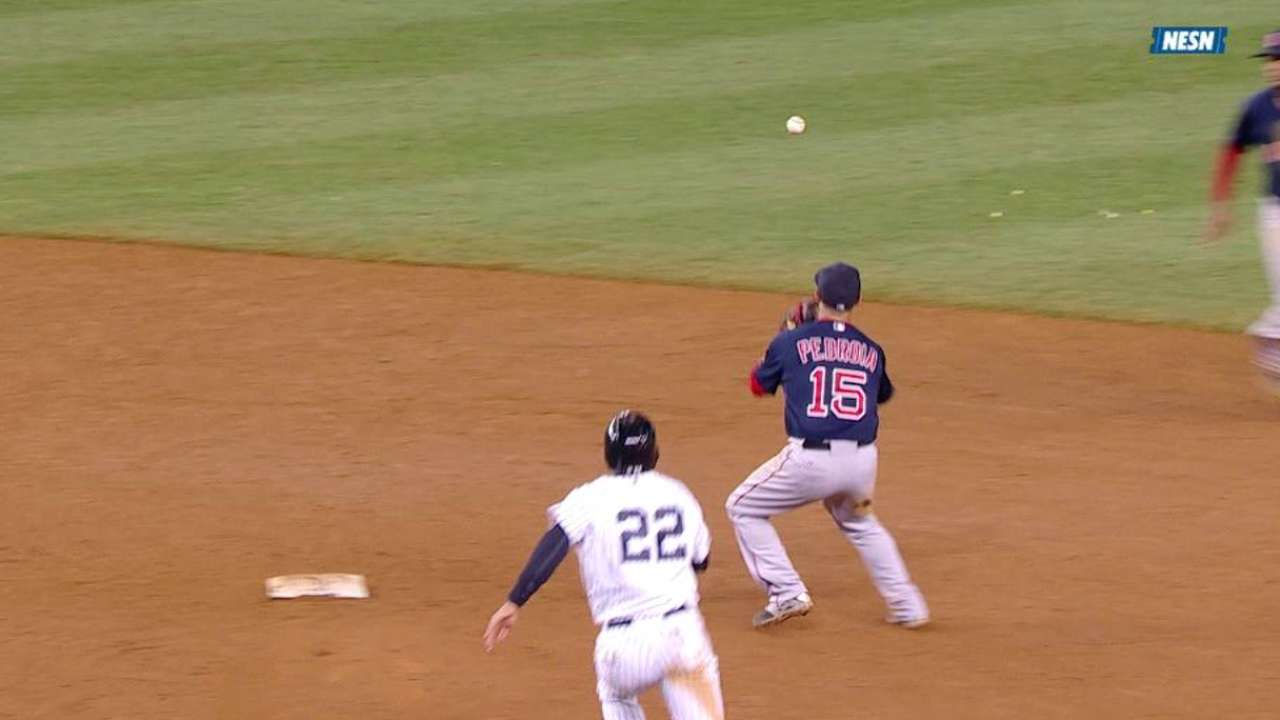 "It fell kind of into our lap," Farrell said.
Because Wright had been stretched out as a starter, the Red Sox knew he could throw as many as 100 pitches, if needed. He entered the game in the 13th inning and ended up throwing 78.
By the time Wright threw his first pitch, his teammates had been playing for four hours. They were tired -- of course they were tired -- but they kept going.
"Somehow, we kept each other in the game," Betts said.
Danny Knobler is a contributor to MLB.com. This story was not subject to the approval of Major League Baseball or its clubs.