Bogaerts finds his groove -- and hopes he keeps it
Boston shortstop's 3-run triple part of 3-for-4 night vs. Phils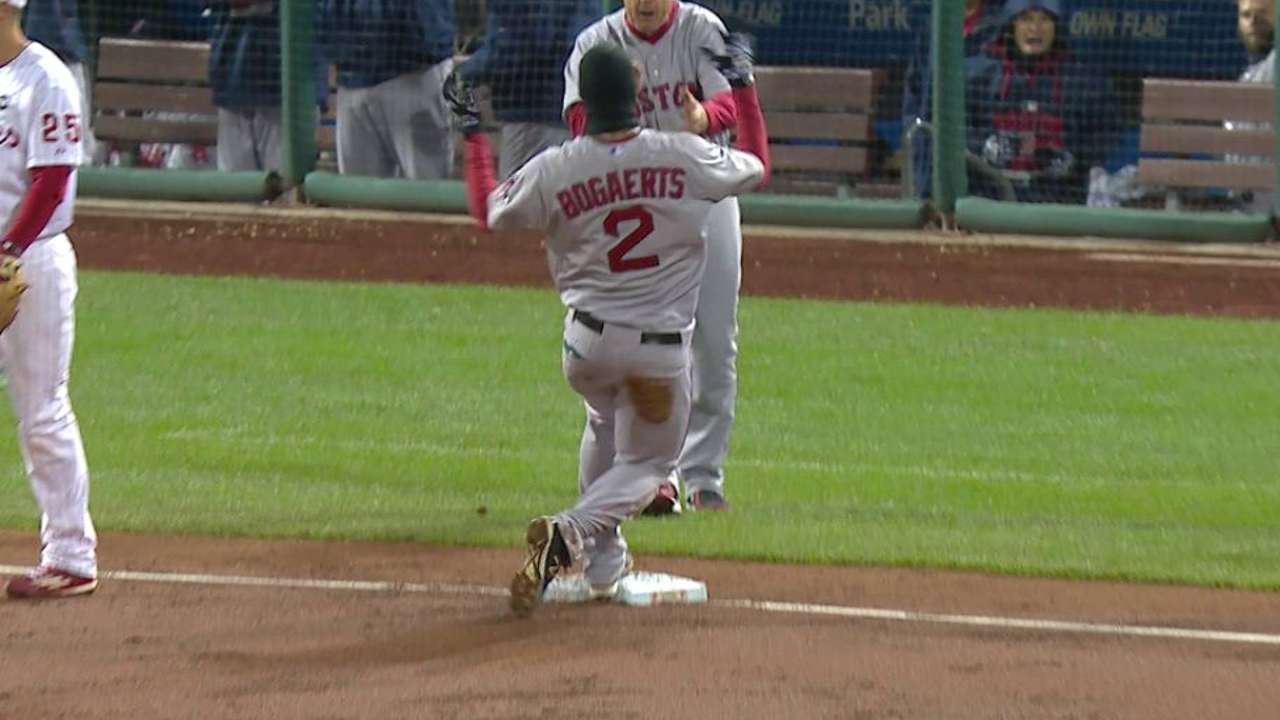 PHILADELPHIA -- It was a little bloop to right field by Xander Bogaerts, and it was fair by a few feet. Not only that, but Jeff Francoeur misplayed it, and Bogaerts had himself a three-run triple.
After searching for his swing the last couple of weeks, Bogaerts got a little break to reward him for his hard work.
It was part of a 3-for-4 night for Bogaerts in Thursday's 6-2 win over the Phillies. Perhaps the performance will help springboard Bogaerts toward a strong sophomore season.
"Timing is something that I always have a problem with in the beginning," Bogaerts said. "I kind of know myself on that. It just comes down to 'see the ball, hit the ball.' I'm just trying to simplify things as much as possible."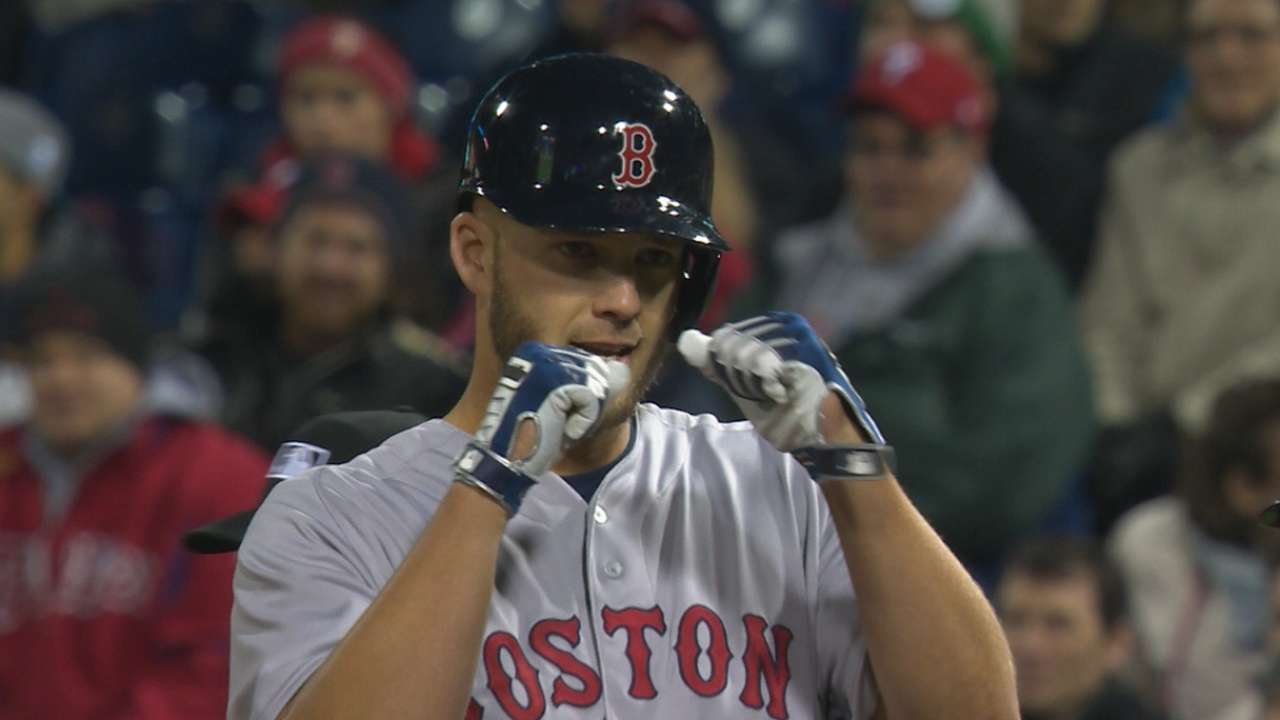 The problem for Bogaerts in his rookie season was that he didn't simplify things enough. Slumps went from isolated games to multiple weeks, and in one case, even a couple of months.
But the Red Sox have added depth to their offense, and Bogaerts is hitting seventh or eighth for now, perhaps lessening the pressure on him.
"It's looking like some of the work that he's been doing with [hitting coach] Chili [Davis] and [assistant hitting coach] Vic [Rodriguez] are starting to get a little traction and it was a good night for him," said Red Sox manager John Farrell. "Hopefully it gives him a chance to breathe a little bit and it's good to see him line some balls to different parts of the field."
Already, the Red Sox have a strong lineup. But if Bogaerts emerges into a consistent force, they could become downright dangerous.
Bogaerts can feel his stroke starting to come back.
"I just know when I'm me and I know when I'm not me," Bogaerts said. "Just going the other way is a good sign."
Ian Browne is a reporter for MLB.com. This story was not subject to the approval of Major League Baseball or its clubs.