Fifth-starter candidates Baker, Huff work in Minors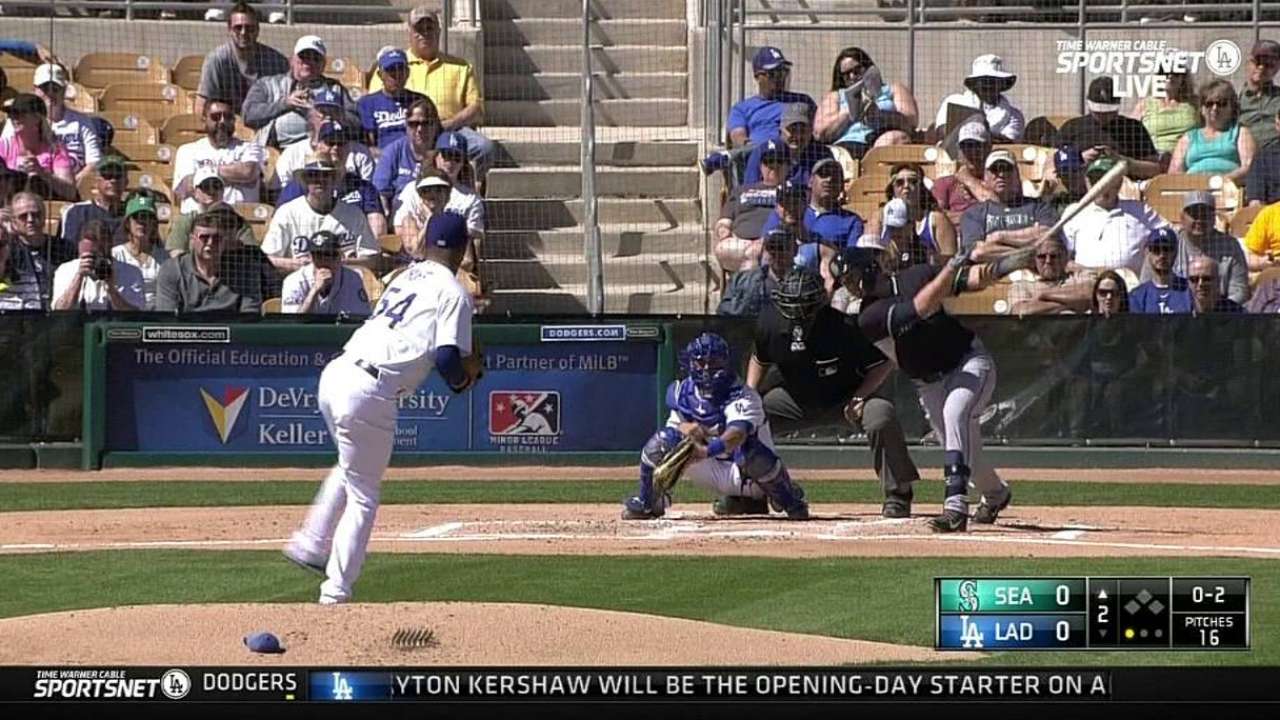 LOS ANGELES -- Two of the most likely candidates to start for the Dodgers on Tuesday pitched for Triple-A Oklahoma City Thursday night.
Scott Baker, signed last week after being released by the Yankees, was stretched out to five innings and 68 pitches while allowing one run on three hits with six strikeouts and a walk.
That makes him the most likely to get the spot start against Seattle. The Dodgers need two spot starts in the first three weeks as they try to fill in for third starter Hyun-Jin Ryu, who is out with a left shoulder impingement.
Baker was followed by swingman David Huff, who started three Cactus League games. Huff was similarly effective, allowing one run on three hits in four innings and 50 pitches with four strikeouts and one walk.
Neither Baker nor Huff are on the 40-man roster.
Ken Gurnick is a reporter for MLB.com. This story was not subject to the approval of Major League Baseball or its clubs.