MLB.com Columnist
Fred Zinkie
Waiver-wire wisdom: April moves can have big payoff
Fantasy owners should not panic if their squads start slowly, as dropping a key player hastily could have long-lasting repercussions. However, it is a fine idea to use bench space during April to nab high-upside talent. With this in mind, I've recommended 10 potential waiver-wire options for smart mixed-league owners to consider.
First baseman, Adam Lind (Brewers): Despite posting a .321 batting average, Lind sat on waivers in many fantasy leagues last year due to a production outage with Toronto (six homers, 40 RBIs). But having topped the 20-homer mark four times in his career, the new Brewer could provide a nice combination of power and batting average in 2015.
Second baseman, Micah Johnson (White Sox): Smart fantasy owners will remember that Dee Gordon -- last year's Major League stolen base leader -- was sitting on waivers in many leagues in early April. Johnson swiped 84 bases as a Minor Leaguer in 2013, so he can have a sizable impact in the stolen base category.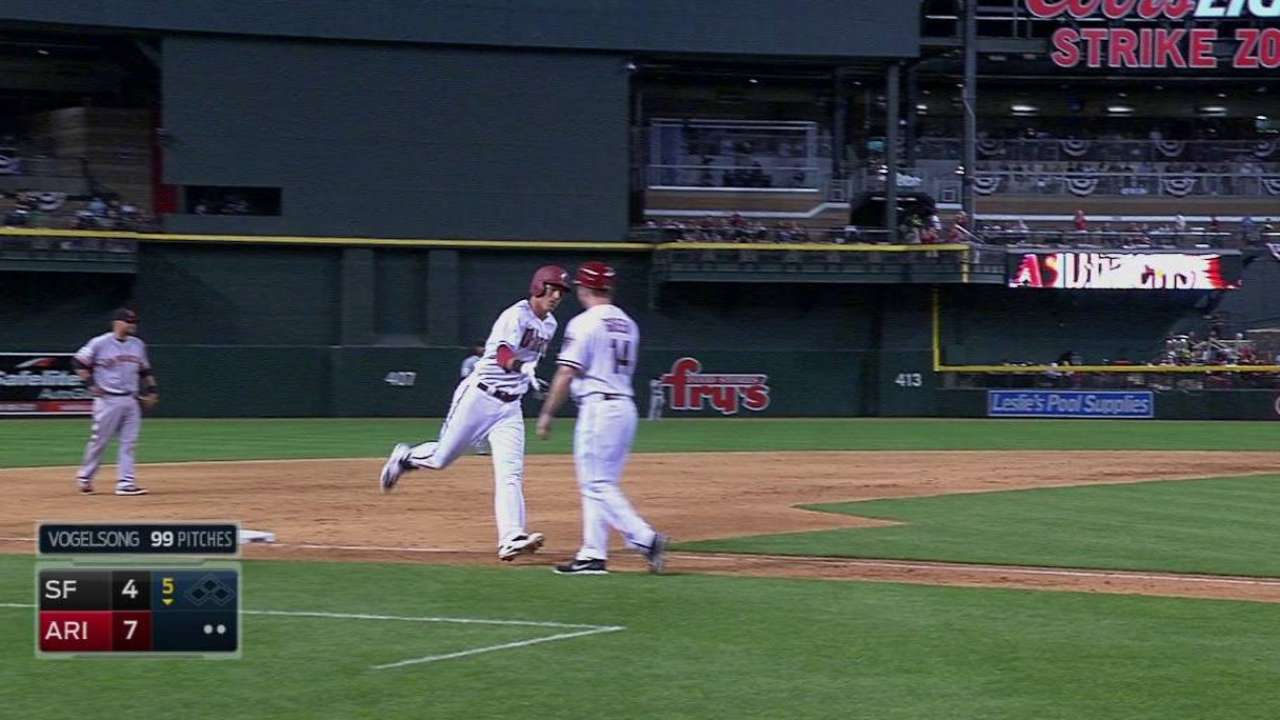 Third baseman, Jake Lamb (D-backs): Lamb is off to a hot start, and his career .321 Minor League batting average suggests that his bat is ready for the big leagues. The 24-year-old never hit more than 15 homers in any Minor League season, but he could still improve his power numbers. Lamb is a fine bench option in mixed leagues, as an extended April surge could push Aaron Hill completely out of the third-base picture.
Outfielder, Steven Souza Jr. (Rays): The retooling Rays have handed a starting job and a prominent lineup spot to Souza, who could be a 20-homer, 20-steal mixed-league asset. The right-handed hitter was dominant in the Minors from 2012-14, so he should be better prepared than most rookies for Major League success.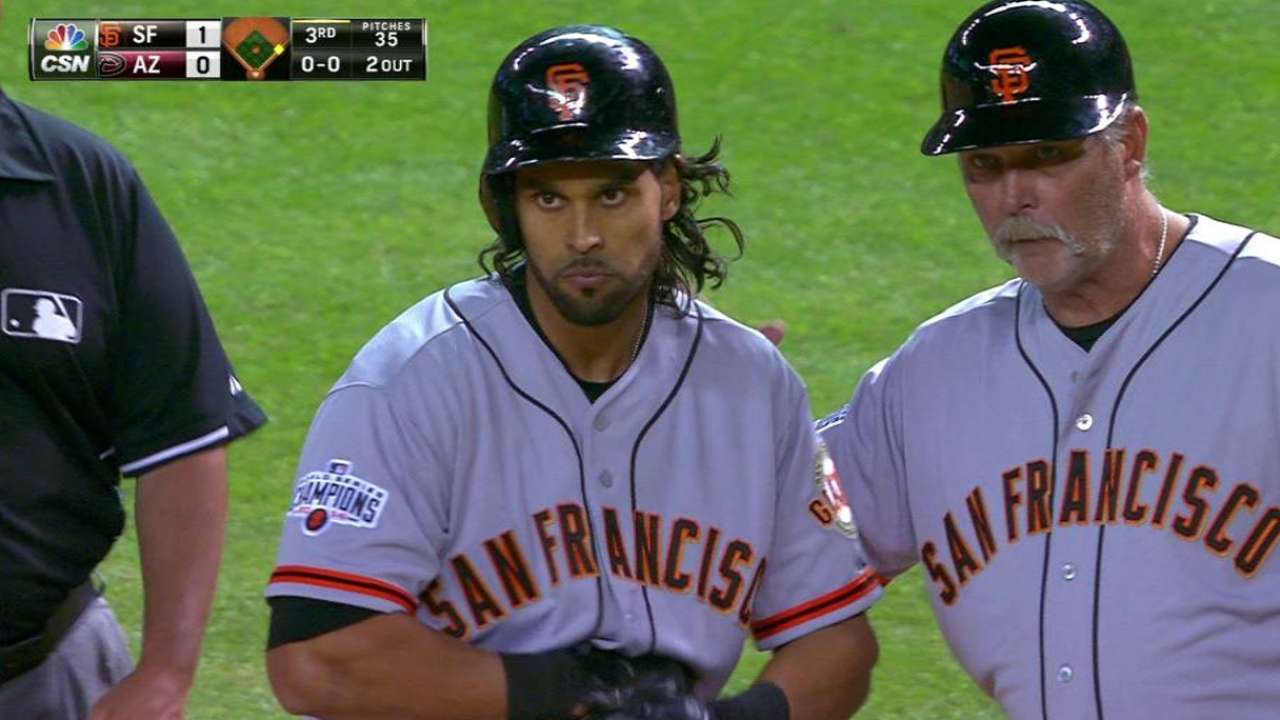 Outfielder, Angel Pagan (Giants): When Pagan is healthy, he offers a high batting average and notable speed. However, injuries limited him to just 663 at-bats from 2013-14. Owners would be wise to capitalize on the 33-year-old's usefulness for as long as he remains in San Francisco's starting lineup.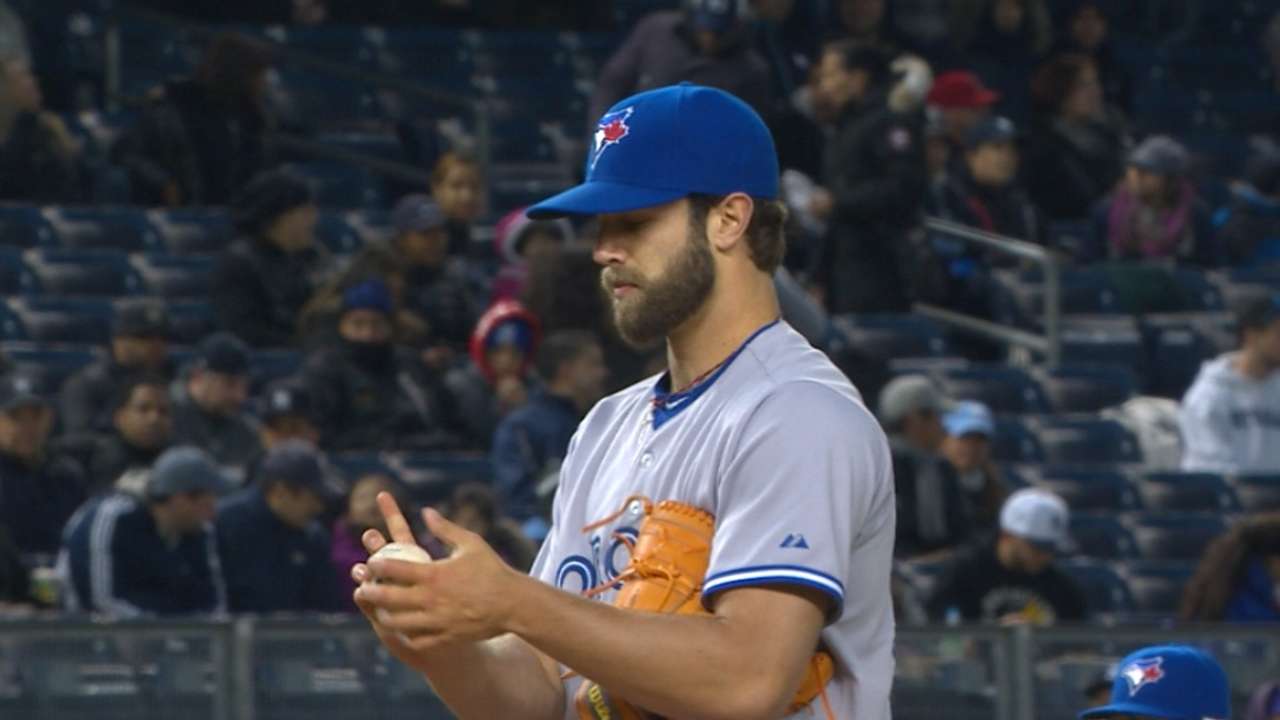 Starter, Daniel Norris (Blue Jays): Norris compiled a 2.53 ERA, a 1.11 WHIP and 163 K's across 124 2/3 innings in the Minors last season. Fantasy owners are always interested in starters who can provide a high strikeout rate and a low WHIP, which makes Norris a desirable option if he can get off to a good start in the Majors.
Starter, Drew Pomeranz (A's): Because there are few impressive two-start options on waivers for the coming week, fantasy owners would be wise to add a high-upside one-start hurler. Pomeranz -- who will face the strikeout-prone Astros in Week 2 -- showed improvements last season by posting a 2.35 ERA and a 1.12 WHIP across 69 innings.
Reliever, Jason Grilli (Braves): The Braves handed Craig Kimbrel's old job to Grilli after the 38-year-old held opposing batters to a .194 average with 11 K's in eight innings during Spring Training. The right-hander was an outstanding reliever from 2012-13, so there is potential here for a 35-save season if he is back on track.
Reliever, Andrew Miller (Yankees): Dellin Betances spent much of Spring Training as the presumptive closer for the Yankees, but his struggles opened the door for Miller to earn a share of the role. The lanky left-hander can help those in deep mixed leagues with his high strikeout rate and low ratios, and he could dent shallow rosters if he starts to pick up a save per week.
Reliever, Joakim Soria (Tigers): Many fantasy owners expected Joe Nathan to lose his closer's job due to ineffectiveness, but an early-season DL stint for Nathan has given Soria an immediate opportunity to collect saves. With a career 2.58 ERA and 178 saves, the 30-year-old has the necessary combination of skills and experience to retain the ninth-inning gig.
Fred Zinkie is a senior fantasy baseball writer for MLB.com. Follow him on Twitter at @FredZinkieMLB. This story was not subject to the approval of Major League Baseball or its clubs.