After 1st pitch, Hofheinz reflects on Astrodome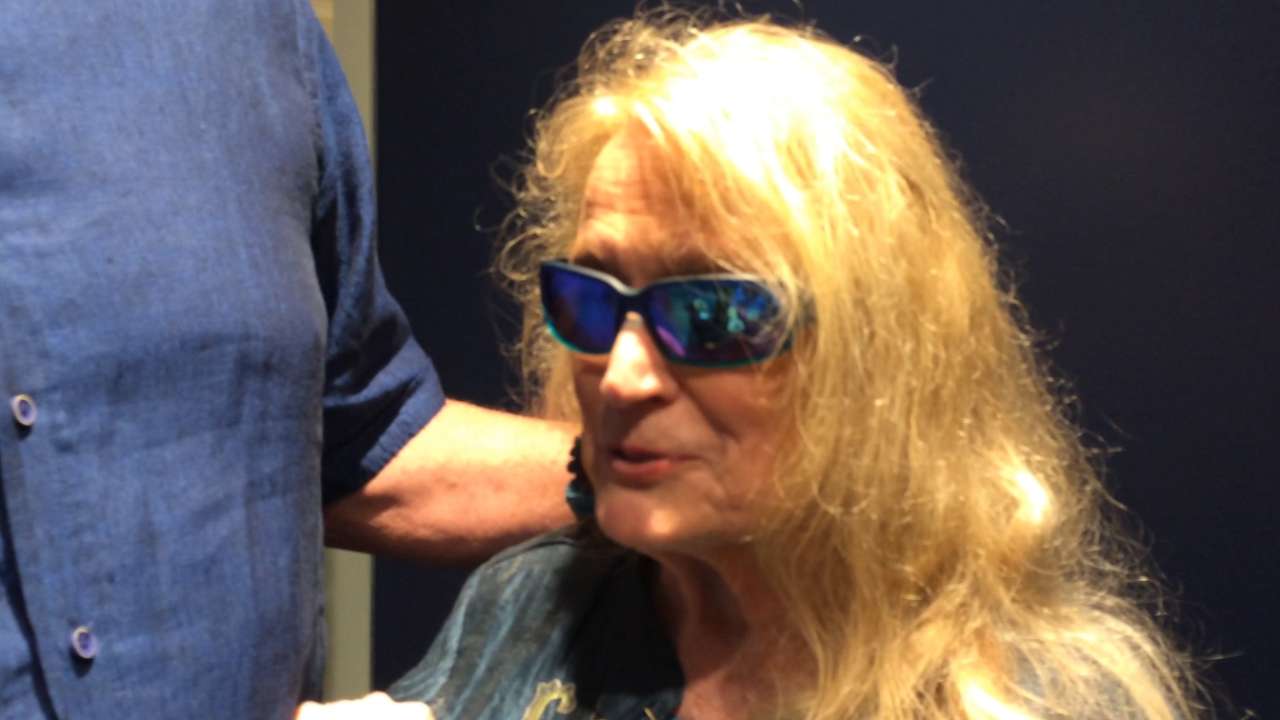 HOUSTON -- A few miles and half a century away from where Dene Hofheinz sat next to President Lyndon Johnson for the opening of the magical Astrodome, the daughter of Astrodome visionary Judge Roy Hofheinz had a hard time believing Thursday the "Eighth Wonder of the World" had turned 50 years old.
"There's almost no way to put it into words, and words have usually been my specialty," said Hofheinz, who enlisted the help of Astros legend Larry Dierker in throwing out the ceremonial first pitch prior to Houston's 5-1 loss to the Indians at Minute Maid Park.
Fittingly, the retractable roof at the downtown ballpark was closed Thursday, giving the way to indoor baseball. That's the way it was played in Houston from the time the Astrodome opened with an exhibition game against the Yankees on April 9, 1965, until the final out in 1999.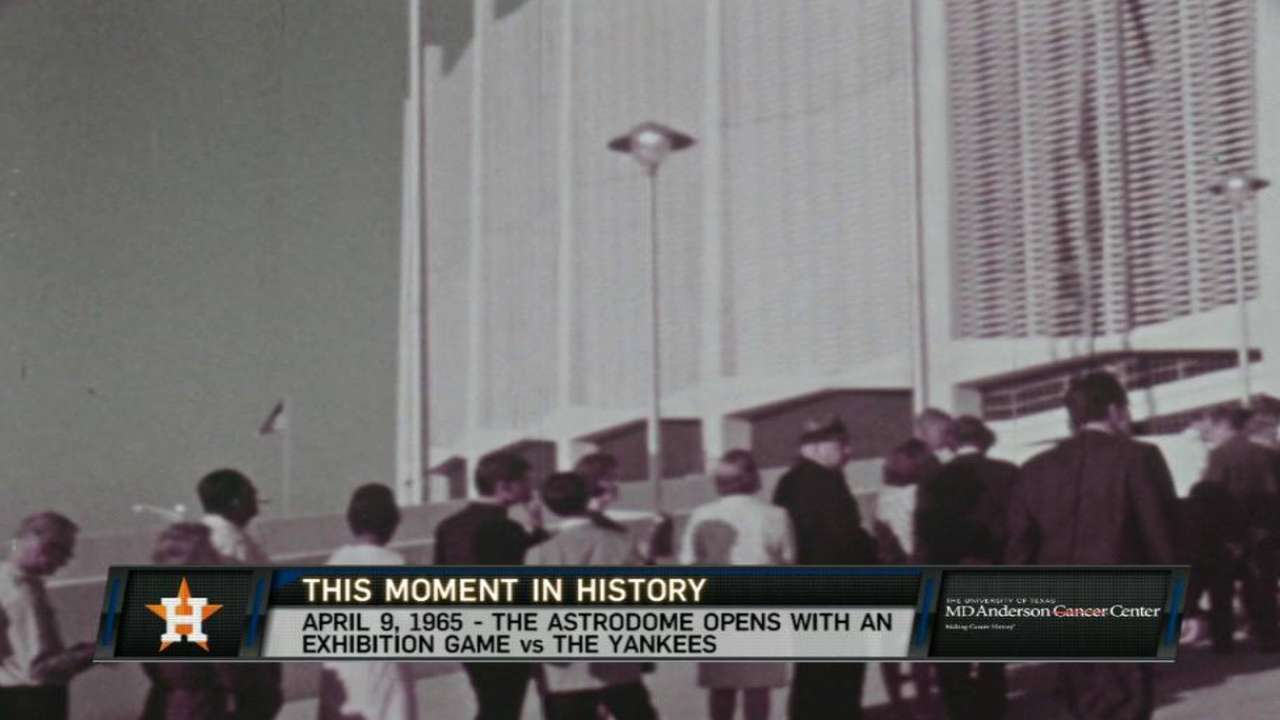 The revolutionary Astrodome changed the way sports were played -- indoors in a controlled climate and on an artificial surface. Judge Roy Hofheinz was the man behind the landmark, which now sits idle as its future is debated.
"He intended when that stadium was built for it to be there forever," Dene Hofheinz said. "He thought it was forever, and I believe it will be a forever monument to the greatness of man's imagination and the hard work of thousands and thousands and thousands of people."
The Astrodome opened on April 9, 1965, when a sellout crowd watched the Astros beat the Yankees, 2-1, in an exhibition game. The Astros had been known as the Colt .45's in their first three seasons (1962-64), and they played at makeshift Colt Stadium, which sat next to the Astrodome while it was being built.
Distinguished attendees for that first game included President Johnson, a Texas native, and Texas Gov. John Connally, who threw out the first pitch. An estimated 250 writers from across the nation covered the first game.
Dene Hofheinz said her father modeled the Astrodome after the Rome Coliseum, but it was an innocent conversation with her dad on a drive home from a Minor League game at Buff Stadium in Houston -- known for its large mosquitoes -- that gave him the idea of playing baseball indoors.
"I didn't get to go hunting with him like my big brothers did, because I was not allowed to be around guns and unladylike kind of things," she said. "I got to go to the games with dad, which was my only really special bonding time that I got with him.
"I just asked him, 'Why can't we play baseball inside?' He didn't say anything right at first, and I thought, 'I'm in trouble.' Because when he got really quiet I thought, 'Oh no, I might be in trouble so maybe I should shut up.' Then a little bit down the way, he said, 'What have you been doing, little doll? Have you been taking my smart pills?' Of course, I didn't really understand fully that was a compliment. I eventually figured out that was a compliment."
Dene Hofheinz, Dierker and other dignitaries planned to be at the Astrodome on Thursday night to celebrate its 50th birthday, in an event sponsored by the National Trust for Historic Preservation and Preservation Houston.
Brian McTaggart is a reporter for MLB.com and writes an MLBlog, Tag's Lines. Follow @brianmctaggart on Twitter. This story was not subject to the approval of Major League Baseball or its clubs.