What to watch for in today's games
Division rivals set to square off as season heads into first weekend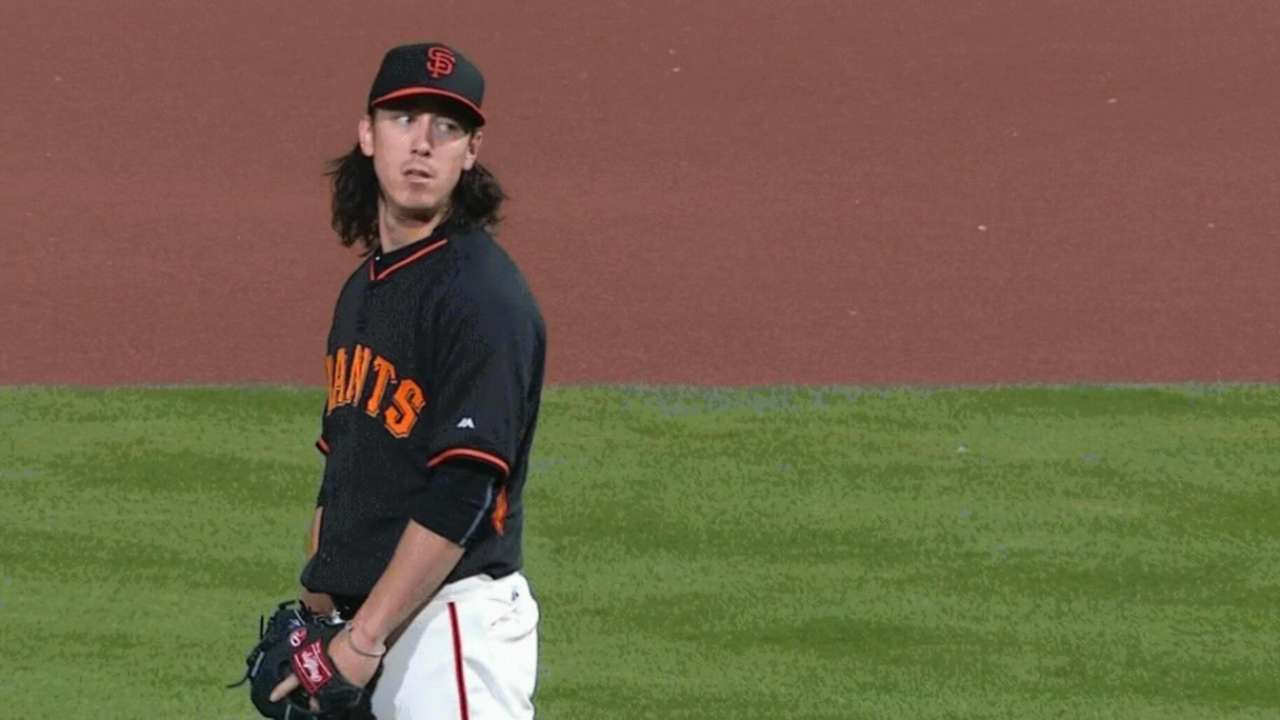 Baseball arrives at its first weekend in style. We've already seen flirtation with a no-hitter (well done, Sonny Gray), a three-homer game (thank you, Adrian Gonzalez) and drama all over the diamonds of the American and National Leagues.
After a Thursday of travel and rest for several clubs, division rivalries are being dialed back up to maximum volume today. With a full slate of 15 games and 30 teams, there should be plenty more to talk about.
Here are some things to watch for:
The ultimate rivalry renewal, BOS @ NYY, 7:05 p.m. ET
It's April (or any other month in the baseball season, really), so that means it's time for Red Sox vs. Yankees. The first series between the AL East enemies is slated for Yankee Stadium, and newcomers to the starting rotations of both teams will be the featured element in Game 1.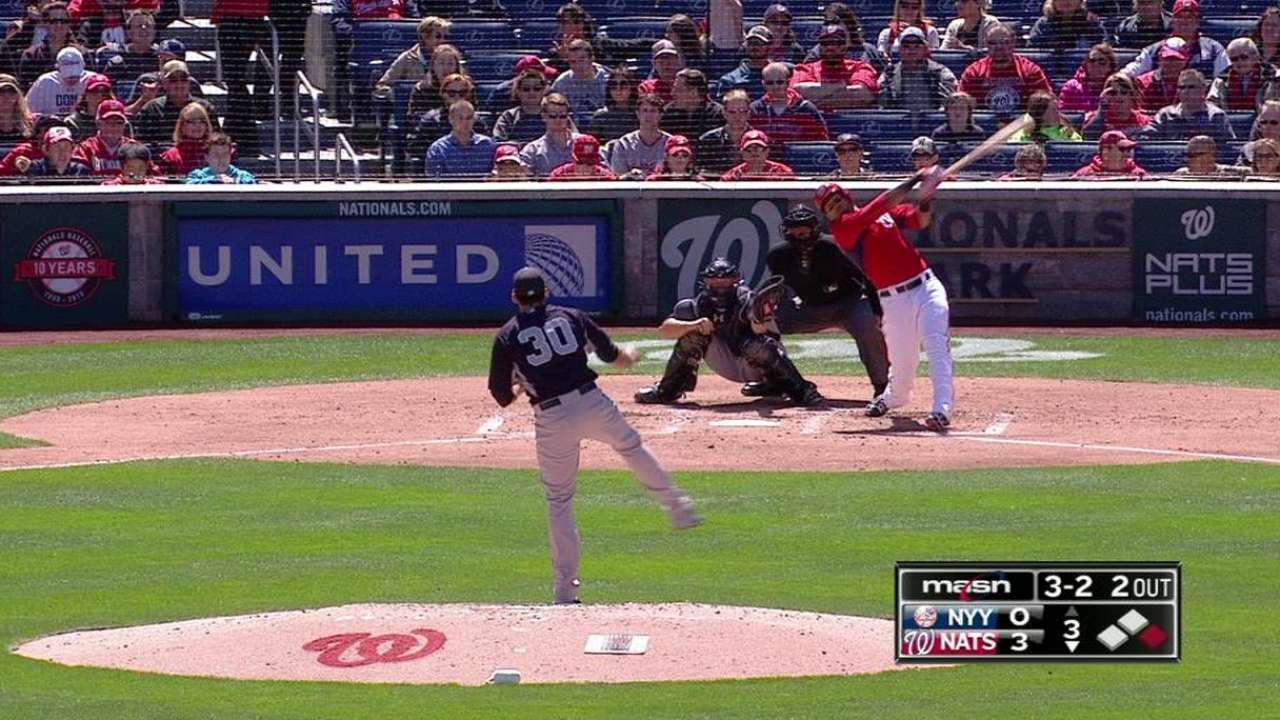 Left-hander Wade Miley was obtained by Boston in a winter deal with the Arizona Diamondbacks, and the Yankees landed hard-throwing righty Nathan Eovaldi in the December swap with Miami that was keyed by the Marlins' acquisition of infielder Martin Prado.
Full bore for four, NYM @ ATL, 7:35 p.m. ET
The Braves might very well qualify as the (extremely) early-season surprise of the Majors, with a three-game winning streak to get things going in what was expected to be a wait-and-see-type year.
Tonight, they'll have veteran southpaw Eric Stults pitching in their home opener and gunning for their fourth in a row against a Mets team that got some momentum on Thursday by riding the stellar return of Matt Harvey to a victory over the Nationals -- and Stephen Strasburg -- that gave them a series win in Washington.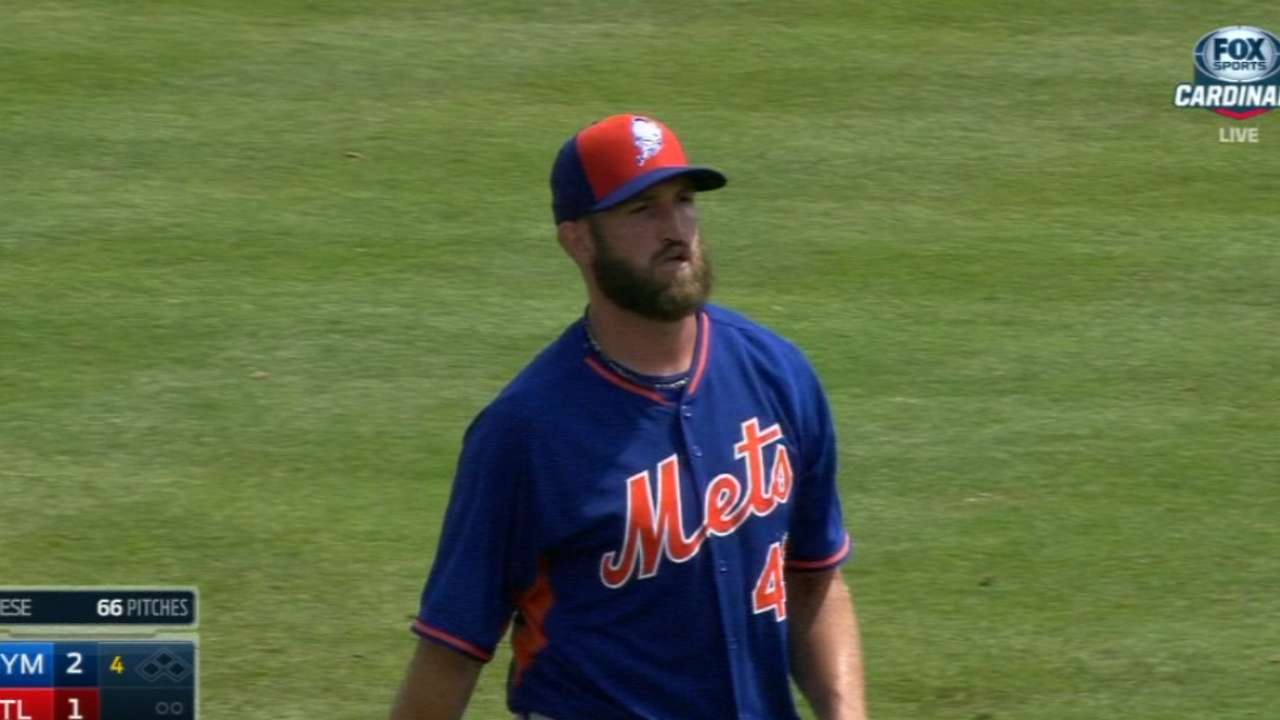 With Zack Wheeler on the shelf because of elbow surgery, the Mets could use a good year from lefty Jon Niese. They'll see what he can deliver in his first outing of the year.
October all over again, KC @ LAA, 10:05 p.m. ET
The last time the Royals played in Angel Stadium, the favored hometown team watched Kansas City defenders lay out for ridiculous run-saving plays while the young Royals hitters and dominant bullpen did the rest of the work en route to a stunning AL Division Series sweep.
This time around, it could be a bit different. The Angels have to be feeling good after taking two of three from the upstart Mariners in Seattle to kick things off, and now they're back in Anaheim for what should be a festive home opener. Meanwhile, the Royals have started 2015 in fine shape, too, winning their first three games at home.
The first 'Freak' show, SF @ SD, 10:10 p.m. ET
Two-time NL Cy Young Award and three-time World Series winner Tim Lincecum hasn't had a season ERA under 4 since 2011, but he worked all winter with his father on getting his complicated delivery back to where it was during his glory years. It will be on display for the first time this season at Petco Park in the new-look Padres' home opener.
San Diego got belted around by the Dodgers and Gonzalez's three-homer night in its last game and will be hoping for better luck and a good pitching performance from Brandon Morrow. The right-hander will be making his first regular-season start as a Padre.
Doug Miller is a reporter for MLB.com. Follow him on Twitter @DougMillerMLB. This story was not subject to the approval of Major League Baseball or its clubs.