Farrell changes course, 'leaning toward' Kelly for Saturday start
Boston righty impresses in BP rehab session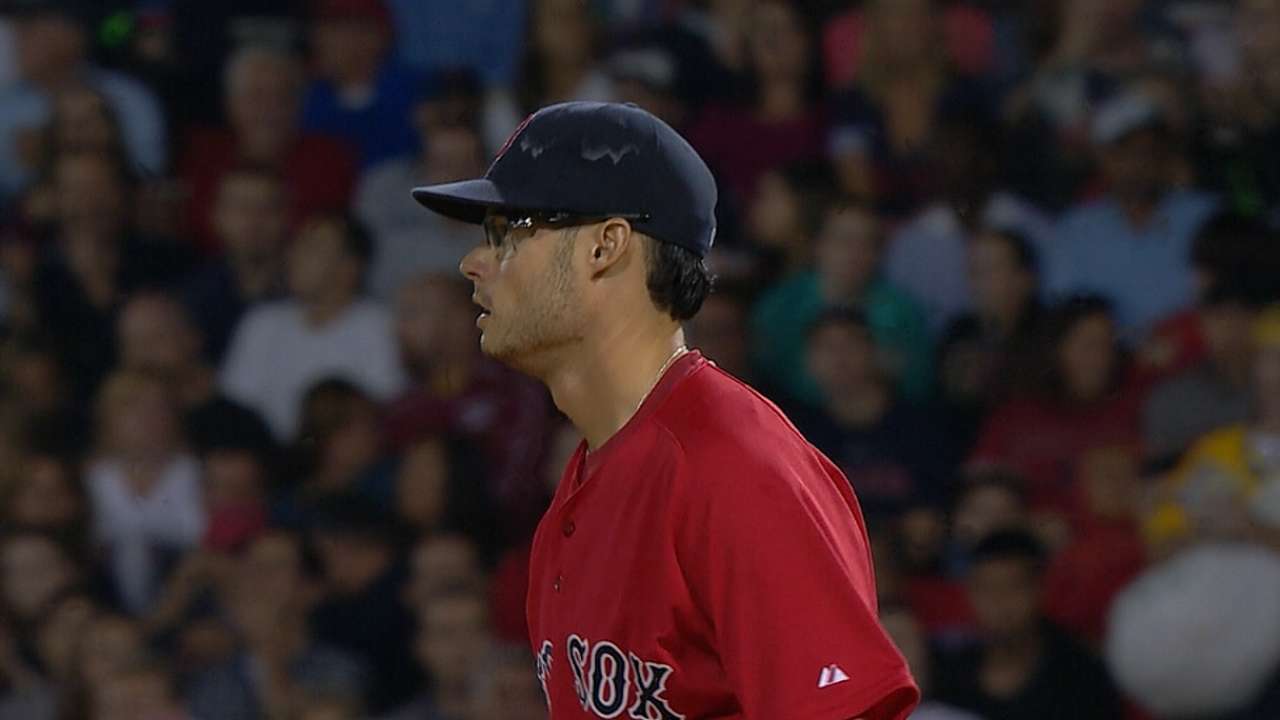 PHILADELPHIA -- A day after announcing that knuckleballer Steven Wright would draw the start for Saturday's game against the Yankees, Red Sox manager John Farrell changed his mind and said he's "leaning toward" right-hander Joe Kelly.
The reason for the change is that the Red Sox were encouraged enough by the bullpen session Kelly threw on Wednesday to think he's ready without another rehab start.
"As strong as he was, as well as he was throwing, we were still trying to build him [back up]," Farrell said. "Yesterday was another positive step for him. We felt like, 'Let's take that next step here."'
To make room for Kelly on the roster, the Red Sox will make a roster move after Friday's game.
Kelly started the season on the disabled list due to a right biceps issue that slowed him during Spring Training.
"No one wants to miss starts," Kelly said. "Everyone wants to stay healthy and make all 35 starts. This is my first opportunity and I didn't want to miss it. "
He hasn't gotten up to the 90-pitch barrier yet, but the Red Sox are willing to let him get stretched out at the Major League level.
Ian Browne is a reporter for MLB.com. This story was not subject to the approval of Major League Baseball or its clubs.