Martinez dazzles with best start of his young career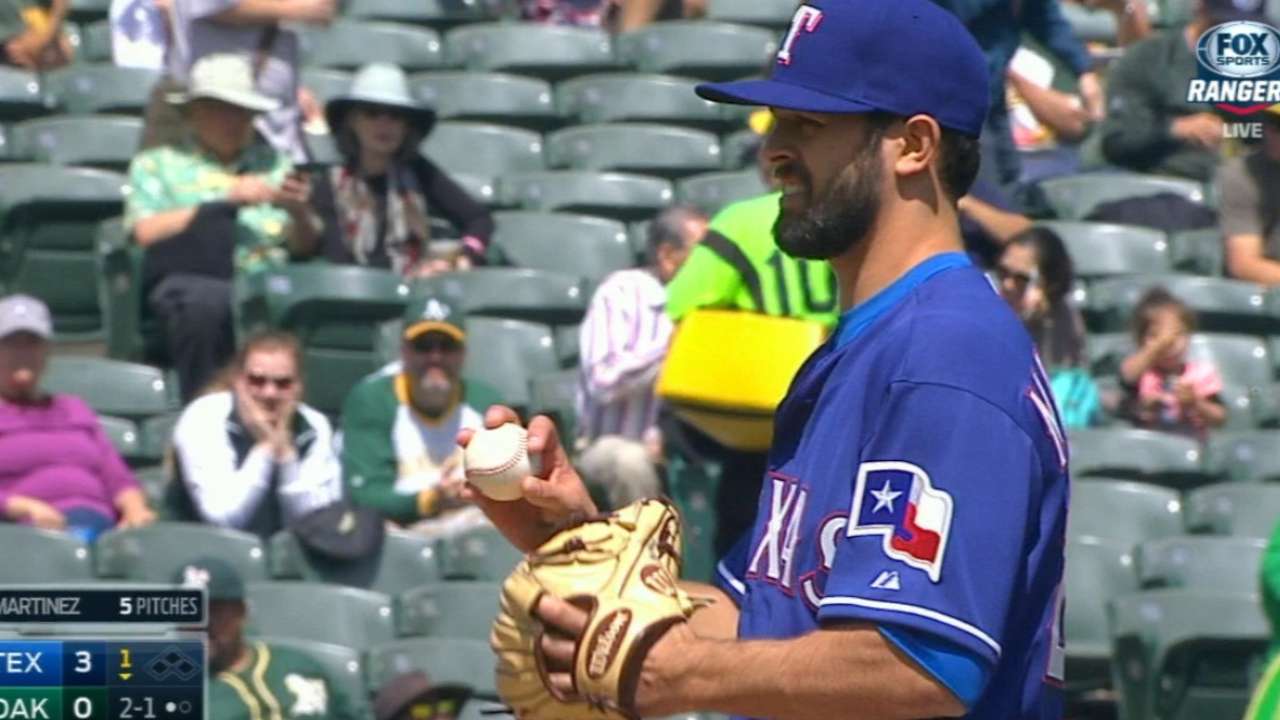 OAKLAND -- By the time Nick Martinez trotted out to the mound on Thursday afternoon, his teammates had already staked him a 3-0 lead against the Athletics. Not that he needed it.
Martinez breezed through Oakland's lineup for most of the day, finishing seven sharp innings in a 10-1 victory to give the Rangers a series split before they headed back to Texas for their home opener.
"It definitely went as planned," Martinez said of his season debut. "We had a great plan going into this game. It helps that the guys came out swinging well this game."
The 24-year-old right-hander faced the minimum 12 batters through four innings, and he didn't let a runner past first base until the seventh. Martinez was also helped out by a pair of early double plays, needing just 95 pitches to get through his outing. In all, he gave up four hits and two walks, while striking out five.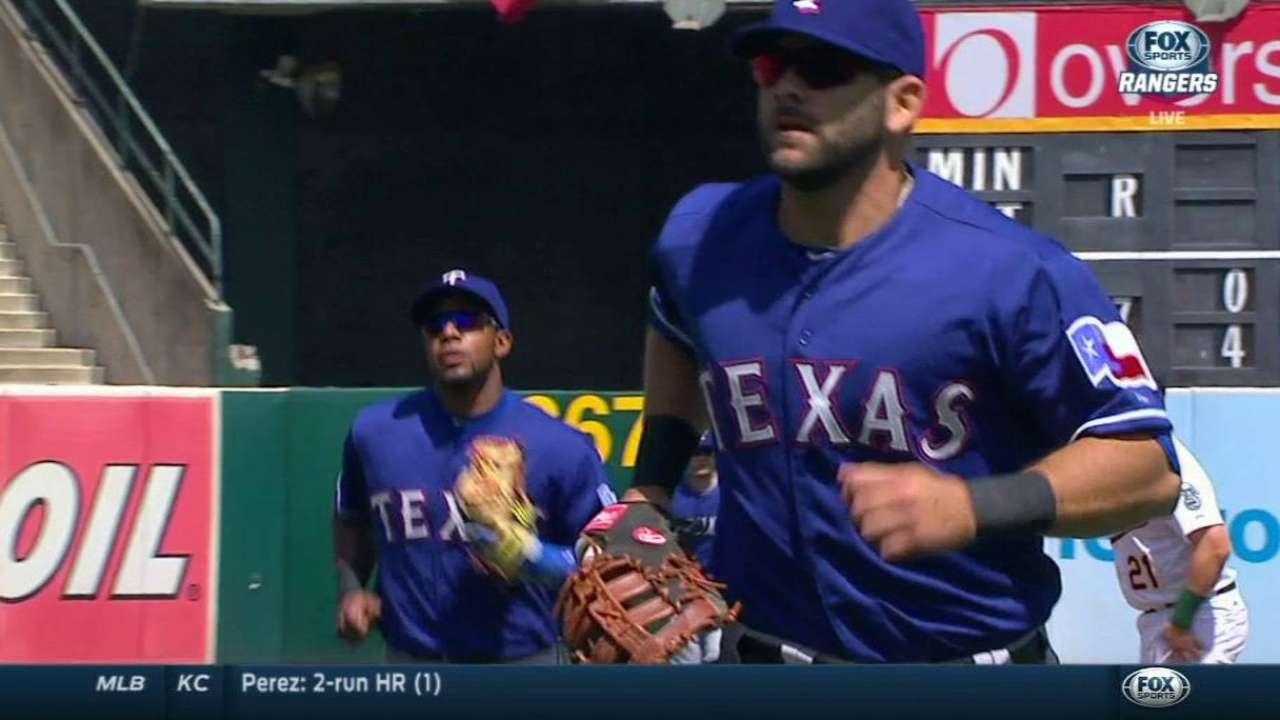 "Nick had a wonderful day," Rangers manager Jeff Banister said. "He was able to pitch off his fastball. He was able to throw the fastball in and also down. Nice command with the fastball. Had the changeup and breaking ball in play. Kept these hitters off balance pretty much all seven innings."
On paper, it was the best outing of Martinez's career. In his 24 starts last year, he completed seven innings only once, but gave up two runs in that start. While Martinez's manager pointed to his fastball command as the key to his success, the right-hander said he felt comfortable with all of his pitches.
"Once I showed I could throw offspeed for strikes they had to honor that," Martinez said. "It made it a little bit easier."
Alex Espinoza is a contributor to MLB.com. This story was not subject to the approval of Major League Baseball or its clubs.