On bended knee: Beltre's crazy home run powers Rangers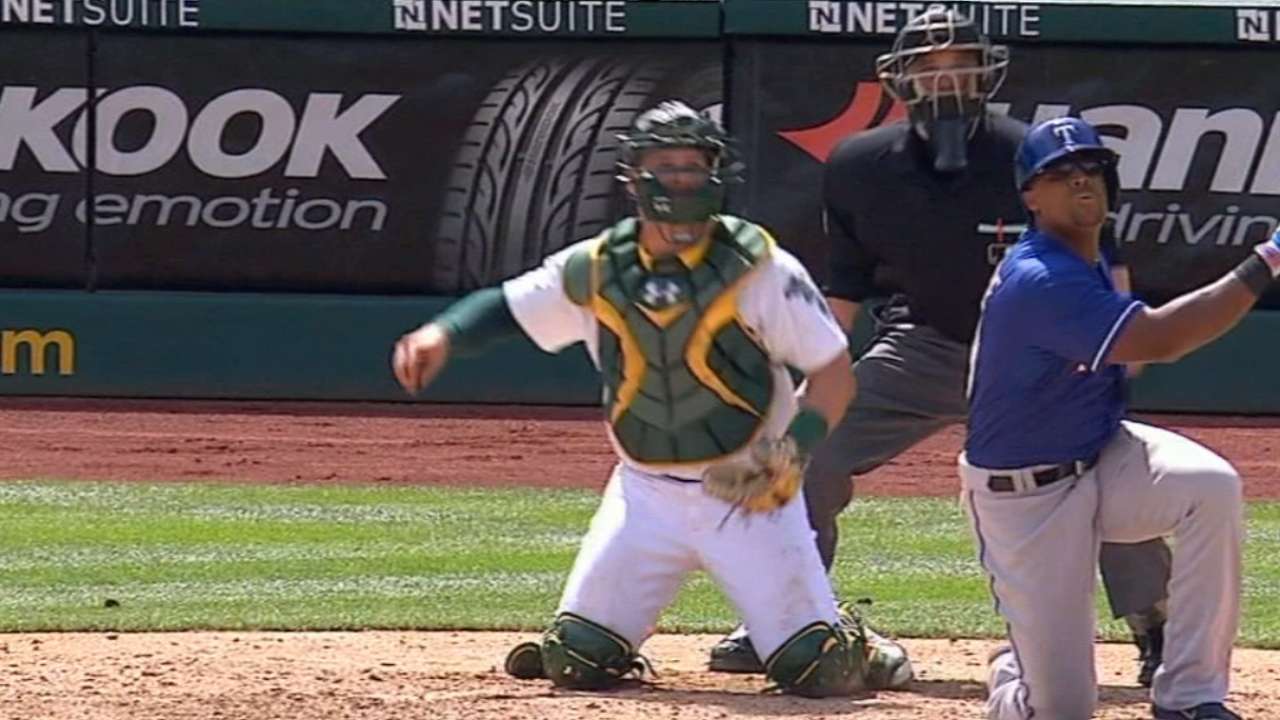 OAKLAND -- Who needs to stand on two feet to hit home runs these days? Not Adrian Beltre.
Throughout his career, Beltre has delivered several highlight homers with powerful swings that dropped him to one knee. In the seventh inning of Thursday's 10-1 win over the A's, Beltre did it again, belting one of his team's four home runs on the day.
The entire at-bat was really something of a spectacle. One pitch before he took A's reliever Evan Scribner deep to left field, Beltre flailed and spun in the batter's box, as he waved at an outside breaking ball. Scribner may have made Beltre look silly then, but the third baseman got the last laugh.
"I'm just swinging," a ho-hum Beltre told reporters after the game. "Pretty much swinging, following the ball, and that happened. Nothing different."
Beltre entered Thursday's contest in an 0-for-11 skid to start the season, and he recorded outs the first two times he went to the plate. But he finally broke through with a single in the fourth, before launching the most impressive long ball of the day.
"Just trying to wait until the last second. Just trying to make it interesting," Beltre said with a laugh. "I knew I was going to get one [hit] before the season was over. No panic there."
Mitch Moreland started off the home-run parade with a two-run blast in the third. Shin-Soo Choo also belted a three-run homer in the fourth inning, one that made it 8-0 Rangers and ended the afternoon of A's starter Kendall Graveman. Rougned Odor capped off the barrage by hitting a solo shot to lead off the eighth inning.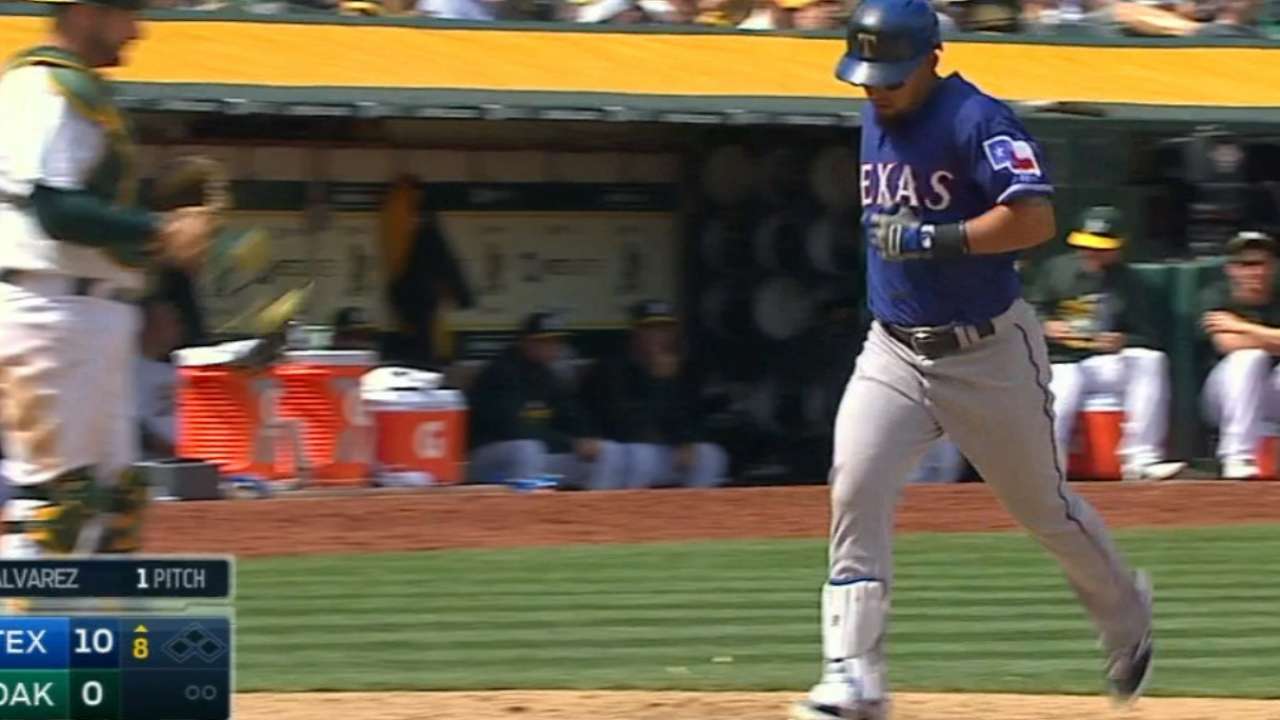 But it was Beltre's blast that was the talk of the clubhouse after the game.
"Pretty impressive," Choo said. "I'd seen him a couple of times hit a homer like that. I'd seen it on TV before, but to see it in a game is a little bit different than on TV."
Alex Espinoza is a contributor to MLB.com. This story was not subject to the approval of Major League Baseball or its clubs.