Abreu's defense shows he is more than just a hitter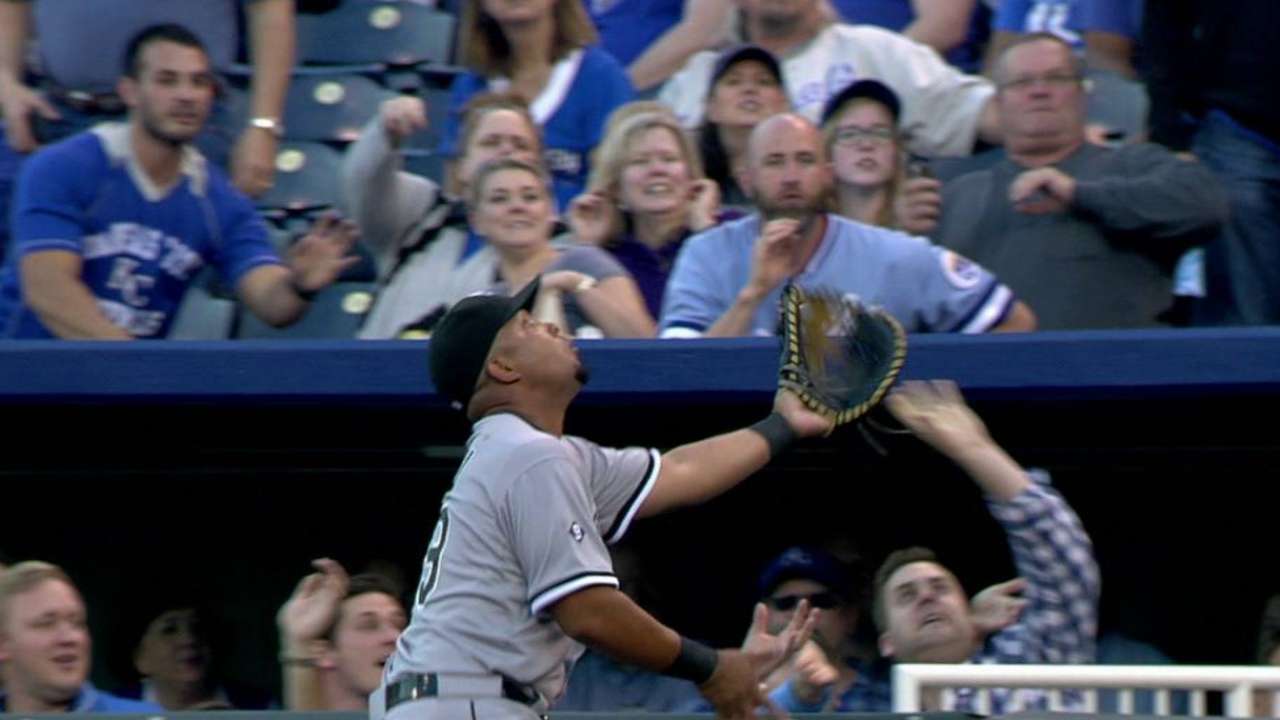 KANSAS CITY -- Jose Abreu hit a 418-foot home run during Monday's season-opening loss to the Royals at Kauffman Stadium, which is to be expected from a man who set the single-season franchise rookie record with 36 long balls in 2014.
But his stellar defense during Wednesday's 7-5 setback was just as impressive as his prodigious clout.
Abreu reached into the stands to grab an Alcides Escobar popup in the first, a play coming on a 3-2 pitch from Jose Quintana, which prevented more damage during an inning where only one run scored.
He also barehanded Mike Moustakas' slowly hit grounder with runners on second and third and one out in the fourth and fired a perfect strike home to nail Salvador Perez at the plate.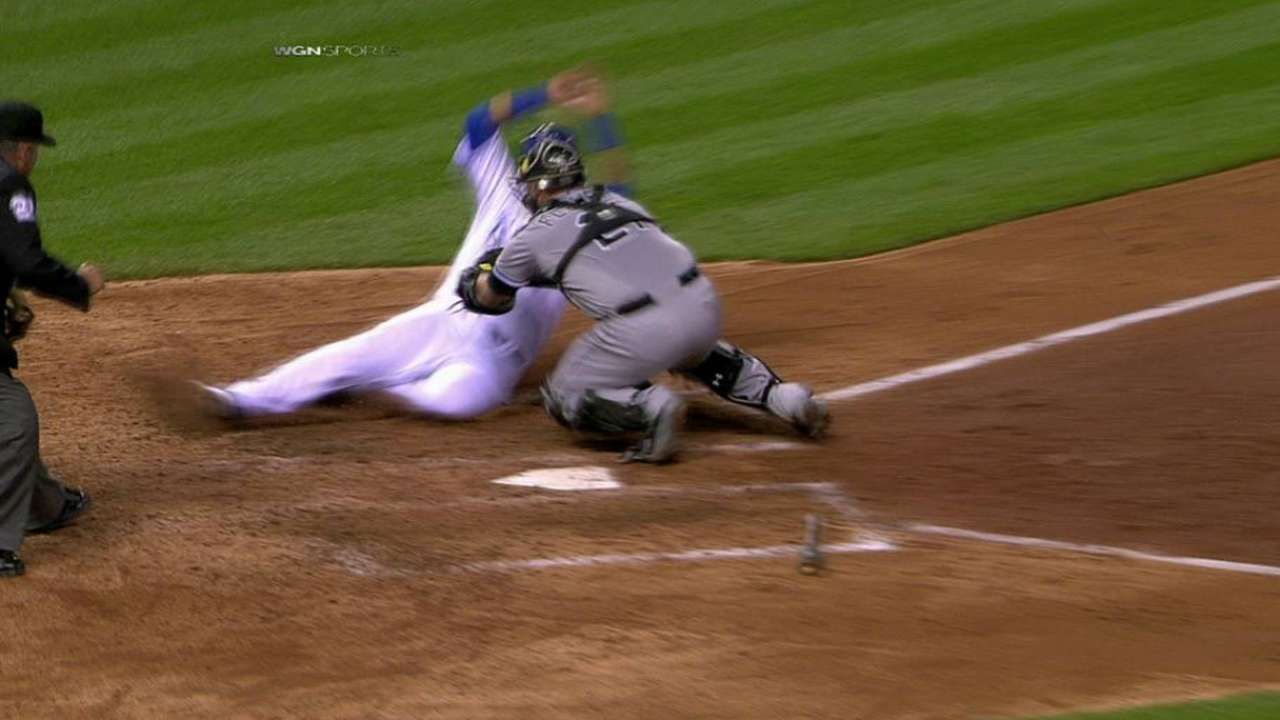 Add in a slick scoop at first on an Alexei Ramirez throw and making a perfect throw to start a 3-6-3 double play off of an Eric Hosmer grounder in the sixth, and it was a good showing with the glove overall for a man known as one of the game's best hitters.
"It's more just his confidence at being here and working at it," said White Sox manager Robin Ventura of Abreu's defensive improvement. "Anytime he feels like he might not be on top of his game at something within his game, he works at it. He's worked hard at his defense in Spring Training. That's just a little piece of it, but I do think he will be much improved over last year."
"I've been working all around my game just to get better in all the aspects," said Abreu through interpreter and White Sox Spanish language broadcaster Billy Russo. "My defense is one of the aspects. I want to feel proud of my defense also like I feel with my offense."
Simply being healthy and having no ankle problems makes a difference in Abreu's movement in the field. But when asked if defense is taking some sort of priority within his workload, the consummate pro that is Abreu wouldn't point to one area.
"For me, the most important thing is to work all around and give the team the best of me," Abreu said.
"He's pretty good offensively," said Ventura with a laugh, when asked about areas of improvement for the All-Star. "Stolen bases maybe. I don't really want him working on it that much."
Scott Merkin is a reporter for MLB.com. Read his blog, Merk's Works, and follow him on Twitter @scottmerkin. This story was not subject to the approval of Major League Baseball or its clubs.