Top prospect Renfroe headlines Double-A roster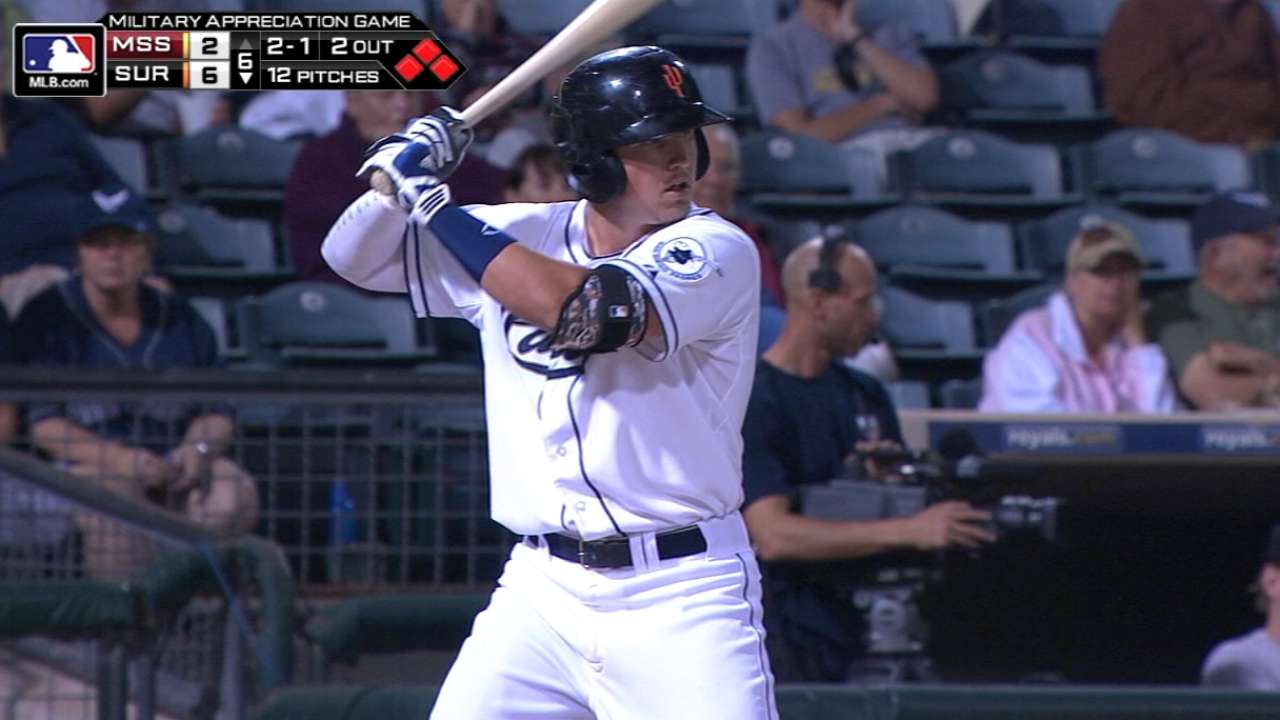 Bill Center, longtime sportswriter for U-T San Diego, is an employee of the Padres.
Top prospect Hunter Renfroe will open the 2015 season where he ended the 2014 campaign, as he was one of 28 players assigned to Double-A San Antonio.
Renfroe, 23, was the Padres' first-round pick (13th overall) in the 2013 First-Year Player Draft out of Mississippi State.
In the second half of last season with the Missions, Renfroe hit .232 with five homers and 23 RBIs in 60 games. Renfroe posted a .295 average with 16 homers and 52 RBIs in 69 games with Class A Advanced Lake Elsinore to start last season. Renfroe has 27 homers and 100 RBIs in 172 Minor League game since being drafted.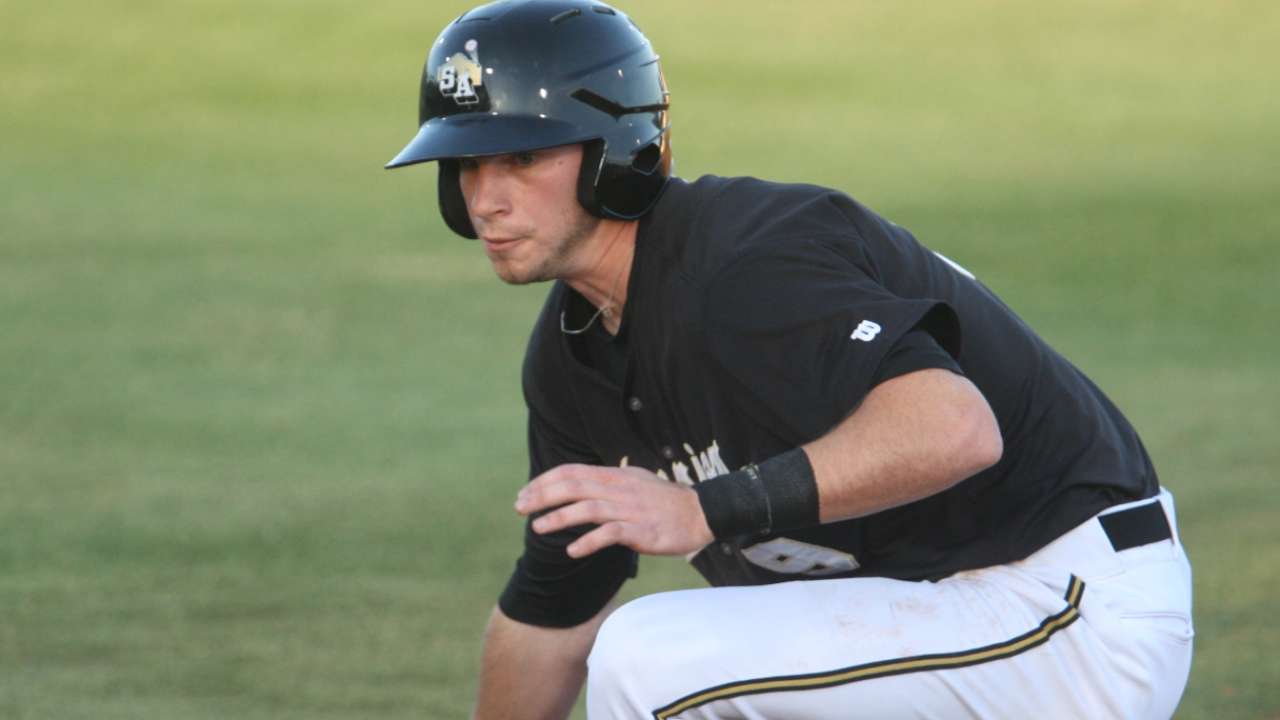 Joining Renfroe with the Padres' Texas League affiliate will be outfielders Travis Jankowski, Yeison Asencio and Alberth Martinez; shortstop Trea Turner; and starter Justin Hancock. Catchers Jason Hagerty and Robert Kral will return to the Missions and be joined by San Diego native Griff Erickson.
Kral, infielder Jake Lemmerman and right-hander Dennis O'Grady will start the season on the disabled list.
Former Major League catcher Jamie Quirk will manage the Missions in his second season in the Padres' organization. Quirk managed Lake Elsinore last season.
Former Padres pitcher Jimmie Jones will be San Antonio's pitching coach for a fifth straight season. The Missions led the Texas League with a 3.36 ERA and 1,156 strikeouts in 2014. Morgan Burkhart moves up from Class A Fort Wayne to be the Missions' hitting coach.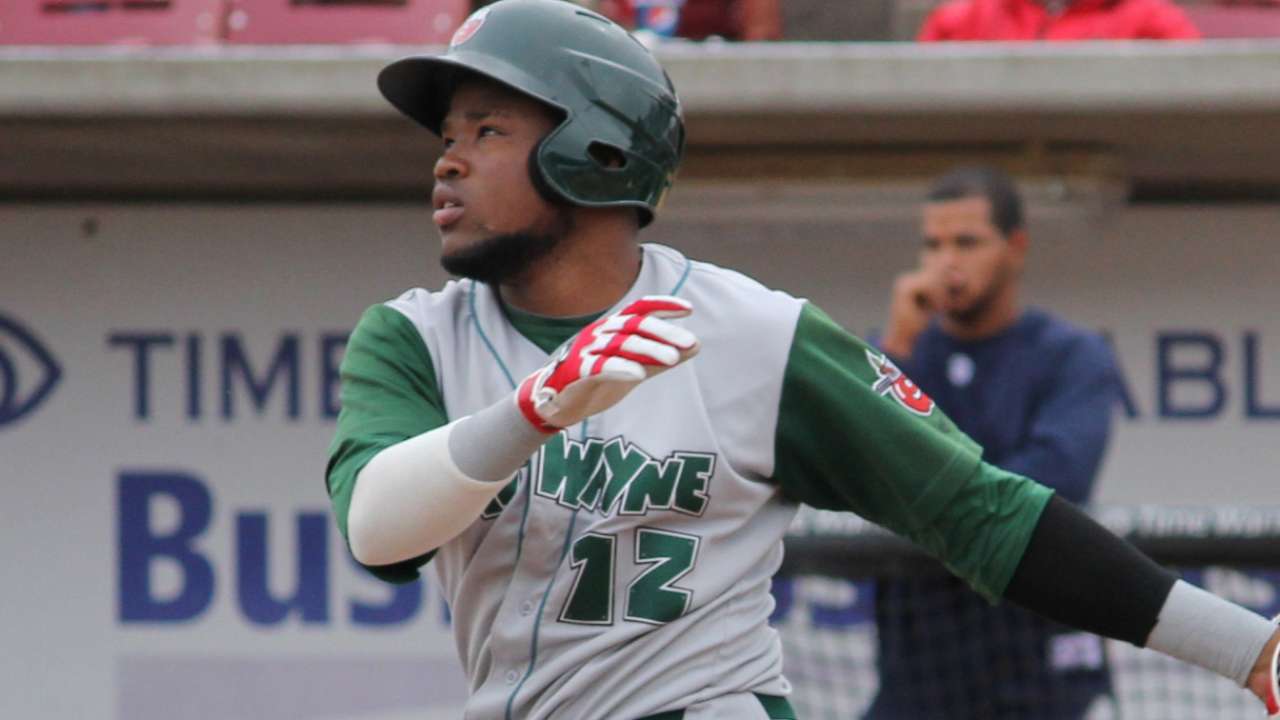 Asencio, 25, ranked fourth in the Texas League with a .284 batting average last year and was the second-toughest hitter to strike out in the league. Center fielder Jankowski, 23, was injured most of last season. The 44th overall pick in the 2012 First-Year Player Draft hit .286 with a .356 on-base percentage for Lake Elsinore in 2013 and led the California League with 71 steals. Martinez, 24, hit .268 for Lake Elsinore last season, with 12 homers and 68 RBIs.
Turner, the 13th overall pick last year's Draft, will open the season with San Antonio. He will reportedly be traded to the Nationals in June as the player to be named later in the Dec. 18 deal that brought center fielder Wil Myers to the Padres.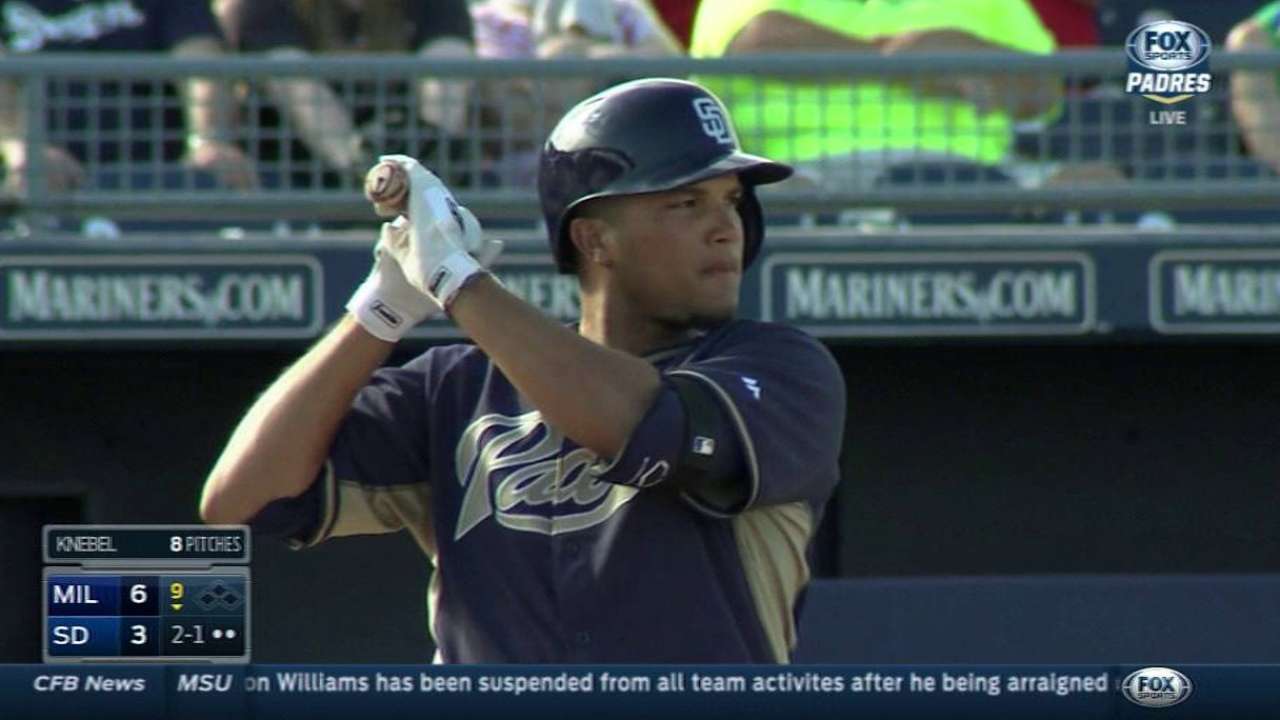 Infielder Diego Goris, 24, finished the 2014 season with the Missions after hitting .324 with 13 homers and 61 RBIs in 89 games with Lake Elsinore. The California League All-Star hit .247 in 37 games at San Antonio.
Hagerty, 27, has spent 2 1/2 of the last four seasons in San Antonio. He hit .266 with 10 homers and 46 RBIs in 97 games last year. The first baseman will be Luis Domoromo, 23, who hit .272 with 10 homers and 49 RBIs for Lake Elsinore last season.
The Missions will open the season on the road at Tulsa on Thursday, and they will play their first home game at Wolff Stadium on Sunday. The Missions' roster:
Starting pitchers (5): Hancock, Elliot Morris, Bryce Morrow, Colin Rea and Bryan Rodriguez.
Relief pitchers (9): Brandon Alger, Adam Cimber, Luis De La Cruz, Michael Dimock, Tayron Guerrero, Jay Jackson, Chris Nunn, O'Grady (disabled list) and Jerry Sullivan.
Catchers (3): Erickson, Hagerty and Kral.
Infielders (6): Turner, Domoromo, Goris, Lemmerman, Benji Gonzalez and Casey McElroy.
Outfielders (5): Jankowski, Asencio, Martinez, Renfroe and Tyson Gillies.