Ventura not worried about early criticism of White Sox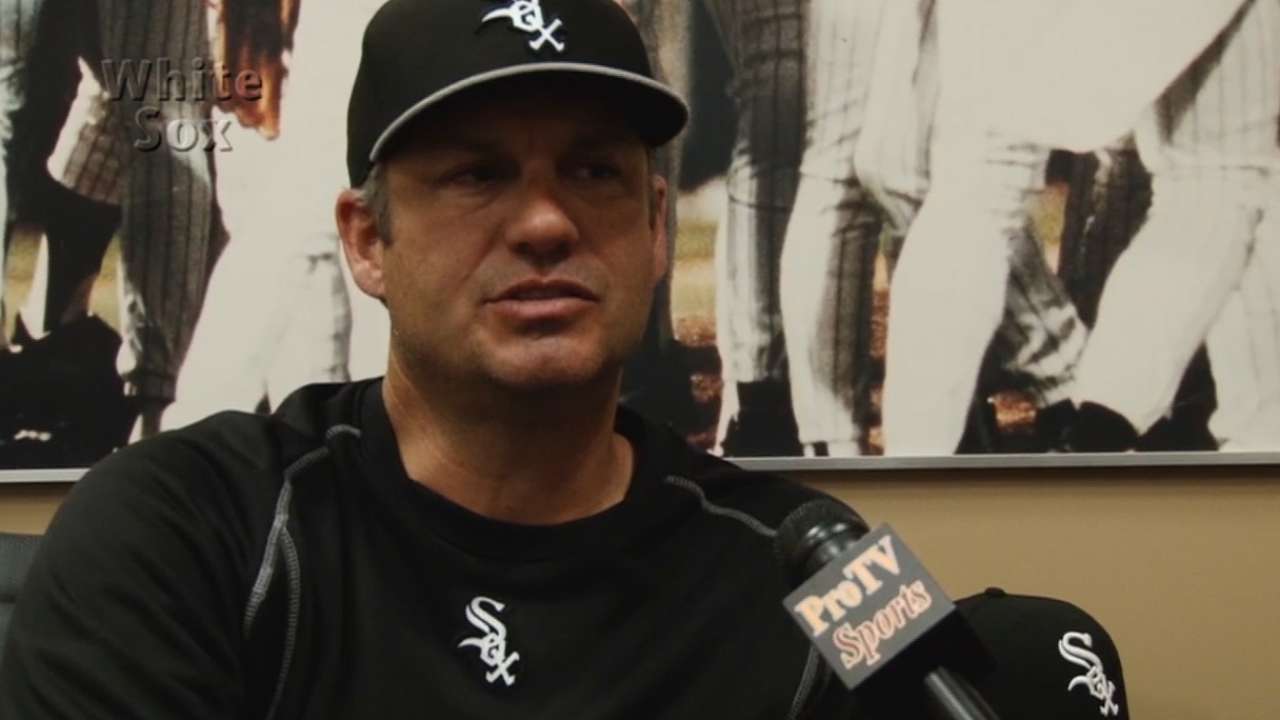 KANSAS CITY -- Take a team with high expectations such as the 2015 White Sox, give them two rough games to open the season and what do you have? Criticism of manager Robin Ventura, of course.
In reality, the White Sox have been outplayed by the Royals over the first two games of the campaign. Yes, there have been some execution problems here and there, and the starting pitching, a perceived strong suit, has come up short.
But it's more about what the reigning American League champions have been doing than anything the visitors have been missing.
Ventura has talked since SoxFest about embracing the pressure of the White Sox targeting the playoffs in '15 after two lean seasons. He also understands that two games does not a season make.
"Everything gets blown out of proportion, I think, the first week of the season," Ventura said. "We've been 2-0 before and that didn't help us all that much. You just continue to come in here and focus on what you're supposed to be doing and not worry about the peripheral stuff.
"Stuff on the field matters. It's not perceptions right now. We have a lot to prove. It's one thing to have it on paper and it's another thing to go out and play that well.
"So far, playing wise, we've got some guys off to a good start and some guys probably not, but I think all that stuff changes."
As an accomplished player and almost manager on the field for 16 years, Ventura pretty much has seen it all. So he's able to handle the ebb and flow of a season without issue.
"Yeah I think that's probably my sweet spot," Ventura said. "So many things have happened in the game. You've seen guys who run too hot or they run too cold. Every day is a new day and you've got to be able to withstand all of it.
"We've been outplayed for two games. Last night we had a chance late, and they get the runs and we don't. But we've been beaten in two games, it's that simple.
"Do I think it's going to be that way all year? It doesn't necessarily mean that but you've got to be able to play better. You've got to be able to create your own opportunities and fortune."
Scott Merkin is a reporter for MLB.com. Read his blog, Merk's Works, and follow him on Twitter @scottmerkin. This story was not subject to the approval of Major League Baseball or its clubs.