Lobstein ready for debut, rematch with Indians
Lefty struck out 10 against Cleveland in second career start last season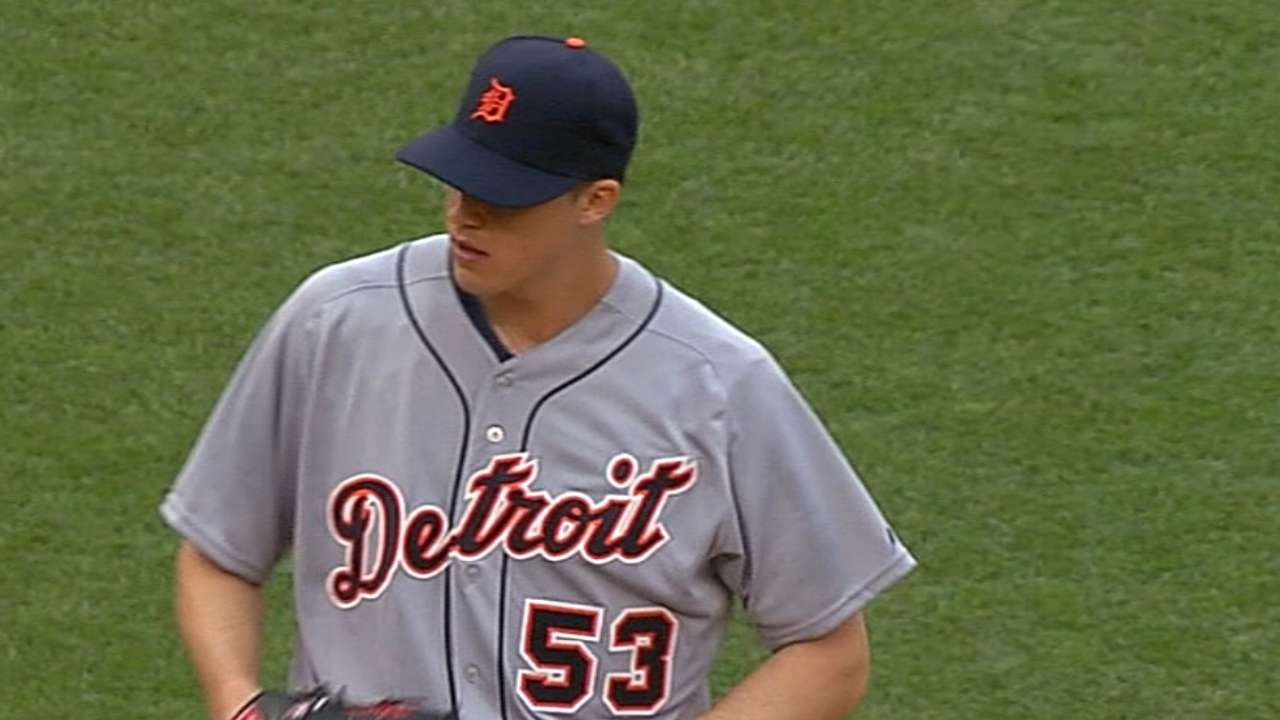 DETROIT -- Kyle Lobstein was driving north from Lakeland, Fla., in his SUV to meet the Triple-A Toledo Mud Hens in Louisville when he got the call from the Tigers to stay on Interstate 75 instead of turning left at Lexington.
"I left Tuesday afternoon," Lobstein said. "I stopped for the night just north of Atlanta, and then the next day they told me. I hadn't gotten to the point where I needed to fork either way."
Once he got the call, Lobstein said, "I just changed the GPS."
Lobstein left just after making a Triple-A spring start that would keep him on the same turn as Justin Verlander, whose status at that point was increasingly doubtful. So he knew he could be detoured. But he also knew he wanted to bring his stuff north instead of leaving it in Florida and having to scramble to get it delivered.
"I was ready to get the season started anyway," Lobstein said. "I was ready for spring to be over with, just start playing games that really mattered."
Lobstein was at Comerica Park on Thursday getting ready for his first start of the season this weekend. He'll return to Cleveland, the site of one of his most important outings of last season. He struck out 10 Indians over 5 1/3 innings that night, keeping the Tigers close against Carlos Carrasco until J.D. Martinez's three-run homer in the ninth inning pulled Detroit ahead for good.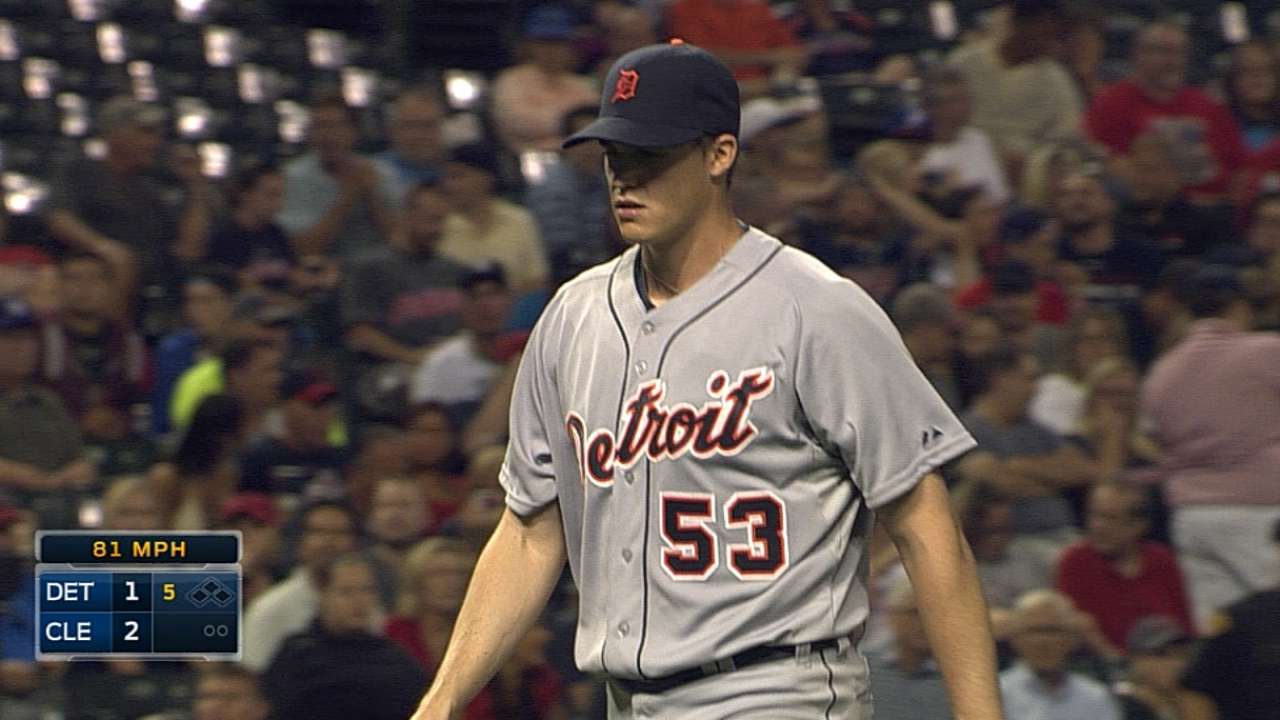 The Indians avenged that game and roughed him up a couple weeks later in Detroit, but he's taking the collective experience into his scheduled start Sunday at Progressive Field.
"Everything was working that day for me," Lobstein said of the start on Sept. 2 in Cleveland. "What I can take from that is how I fared individually against certain hitters. Obviously I know they're pretty left-handed-hitter heavy in that lineup, so I think that should play well for me, being a lefty.
"At the same time, they're going to make an adjustment, too. I'm sure they're going to look back at game film and study their guys, too, play off of that."
Lobstein isn't going to drastically change his game. He is who he is. What he can do is improve the pitches he throws, which is what he spent a good chunk of Spring Training doing.
"Not much change," Lobstein said. "Definitely, my curveball is a lot better. As far as the other pitches, everything is pretty much the same. At this point, it's just trying to build up arm strength and get used to pitching every five days."
Jason Beck is a reporter for MLB.com. Read Beck's Blog and follow him on Twitter @beckjason. This story was not subject to the approval of Major League Baseball or its clubs.