Shift has turned Moustakas into a better hitter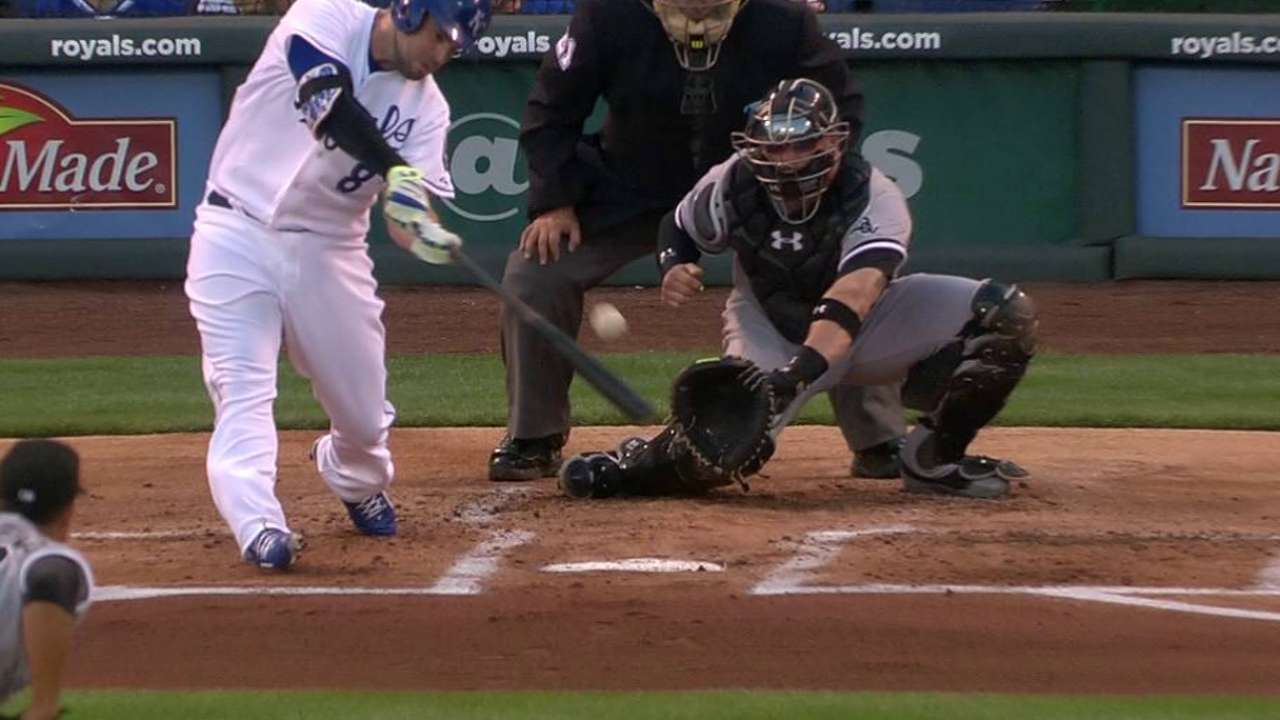 KANSAS CITY -- What once was a curse for Royals third baseman Mike Moustakas might wind up being a blessing.
We're referring, of course, to the dreaded infield shift, which crippled Moustakas in 2014, reducing him to a .212 hitter. That was until the playoffs, when he decided to hit the ball over the shift with a franchise-record five postseason homers.
But as Moustakas has diligently worked to find ways to beat the shift, he is finding something refreshing. He is becoming more of a complete hitter, one who can drive the ball to all fields.
"That will make him a better hitter in this league," manager Ned Yost said. "His average is bound to go up using the whole field."
Moustakas, smiling, couldn't agree more.
"I think back to when I was in the Minors, I used to use all fields to some degree," Moustakas said. "Then when I got up here, I started to feel like I had to pull everything. I was definitely a dead-pull hitter.
"But now I feel like I'm going back to the hitter I used to be, someone who can drive the ball the other way. The shift has definitely made me more of a complete hitter."
Moustakas showed on Opening Day he isn't just flipping soft singles the other way. He drove the ball the opposite way for a home run to left-center field that wowed his teammates.
"That was impressive," teammate Alex Rios said. "This is not an easy park to hit opposite-field homers."
Moustakas was also little bit surprised, he admitted.
"I knew I hit it really well," Moustakas said. "But this is a big ballpark."
Moustakas also has embraced another concept -- the role of being a No. 2 hitter.
"I like it and I like the challenge of it," Moustakas said. "Every at-bat is a different situation and you need to respond to it differently. Whether it's moving a guy along or trying to drive someone in. It's fun."
Jeffrey Flanagan is a reporter for MLB.com. Follow him on Twitter at @FlannyMLB. This story was not subject to the approval of Major League Baseball or its clubs.