#TBT: Date of Bo's return brought plenty of action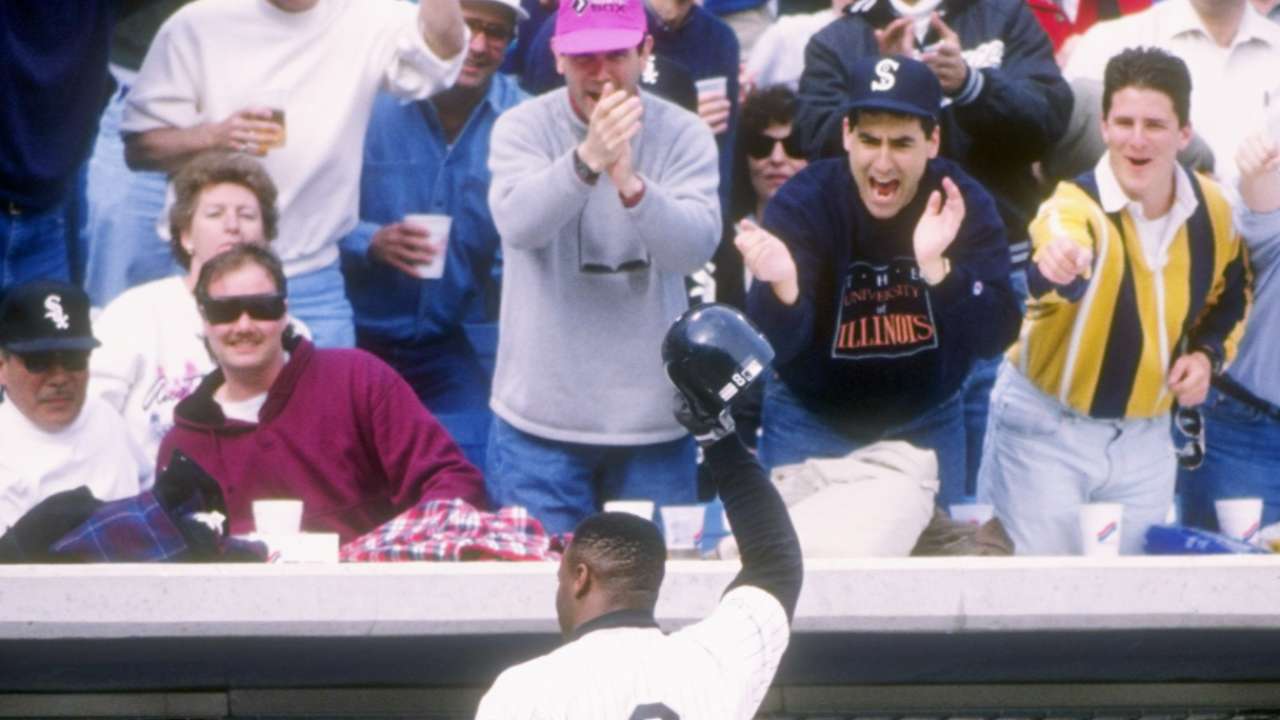 It's throwback time. Each Thursday, we'll turn back the baseball clock to a significant event in the annals of the sport that took place on the same day.
For our first #TBT installment, we're headed backbackback, and we're talking waaaaaay back, to April 9, 1993, when Bo Jackson blasted a dramatic homer for the White Sox in his first at-bat after missing the entire '92 season because of hip replacement surgery.
Here are three other notable things that happened around the Major Leagues on that same day:
The Colorado Rockies' mountain high
The new franchise had played and lost two games, but none at home, and April 9, 1993, saw the magic come to Mile High Stadium for the first time. Excitement? Well, yeah. Maybe just a little. The yard, shared with the NFL's Broncos, was packed with an afternoon crowd of 80,227.
Fortunately, the local faithful got to see the first victory in franchise history. Starter Bryn Smith twirled shutout ball for seven innings, and Eric Young and Charlie Hayes homered for the winners, who beat the Expos, 11-4.
One (or seven) that got away
Ben McDonald was the No. 1 overall Draft choice in 1989, and he was a pitcher with huge potential. His command could occasionally abandon him. That's what happened on this day, to put it mildly.
McDonald walked a career-high seven batters in 1 1/3 innings in the Kingdome, and the Orioles lost to the Mariners, 6-0.
"It's something I can't explain," McDonald told the Baltimore Sun. "I had no idea. I walked four or five guys in 28 innings in Spring Training. I don't know."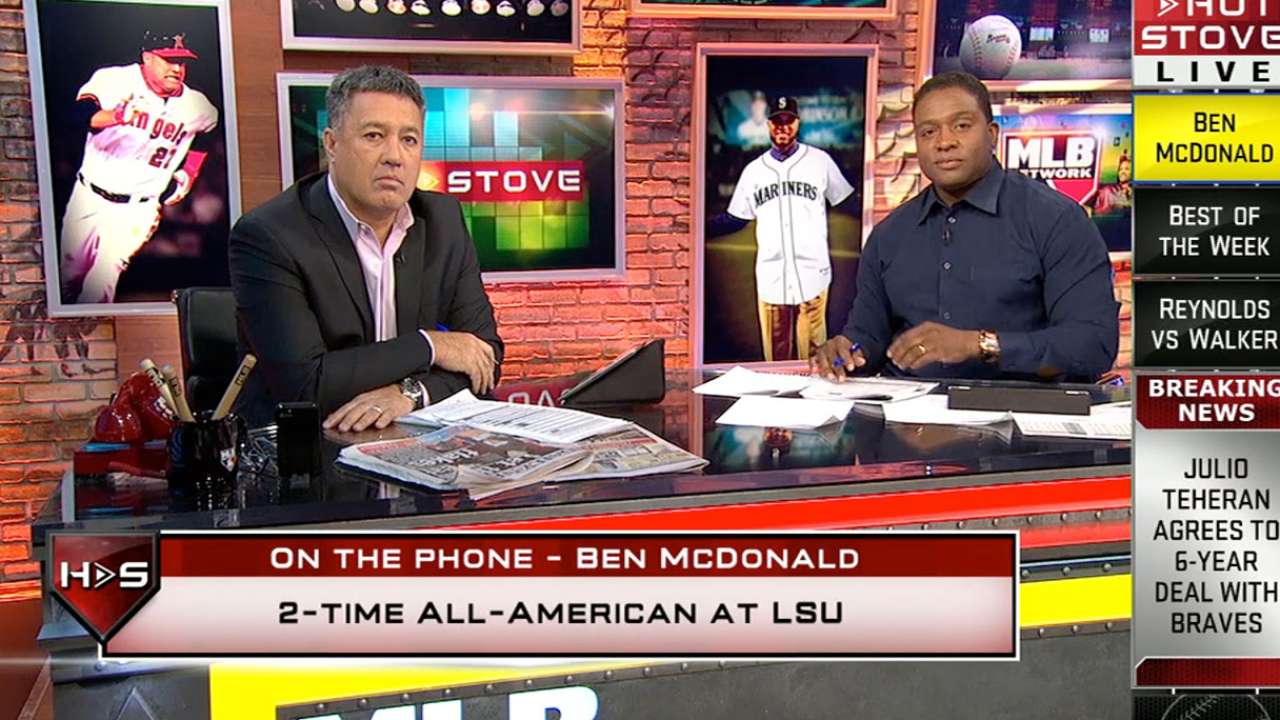 Another loss for A.Y.
It was one of those weird things that seem to only happen in baseball. From May 6, 1992, to July 24, 1993, Mets pitcher Anthony Young lost 27 consecutive decisions, the longest losing streak in Major League history.
Somehow, Young's two-inning, four-run relief outing on this day at home against the Astros managed to get him his first loss of the season -- in 10 innings, no less -- and keep that streak going as he lost his 15th consecutive decision.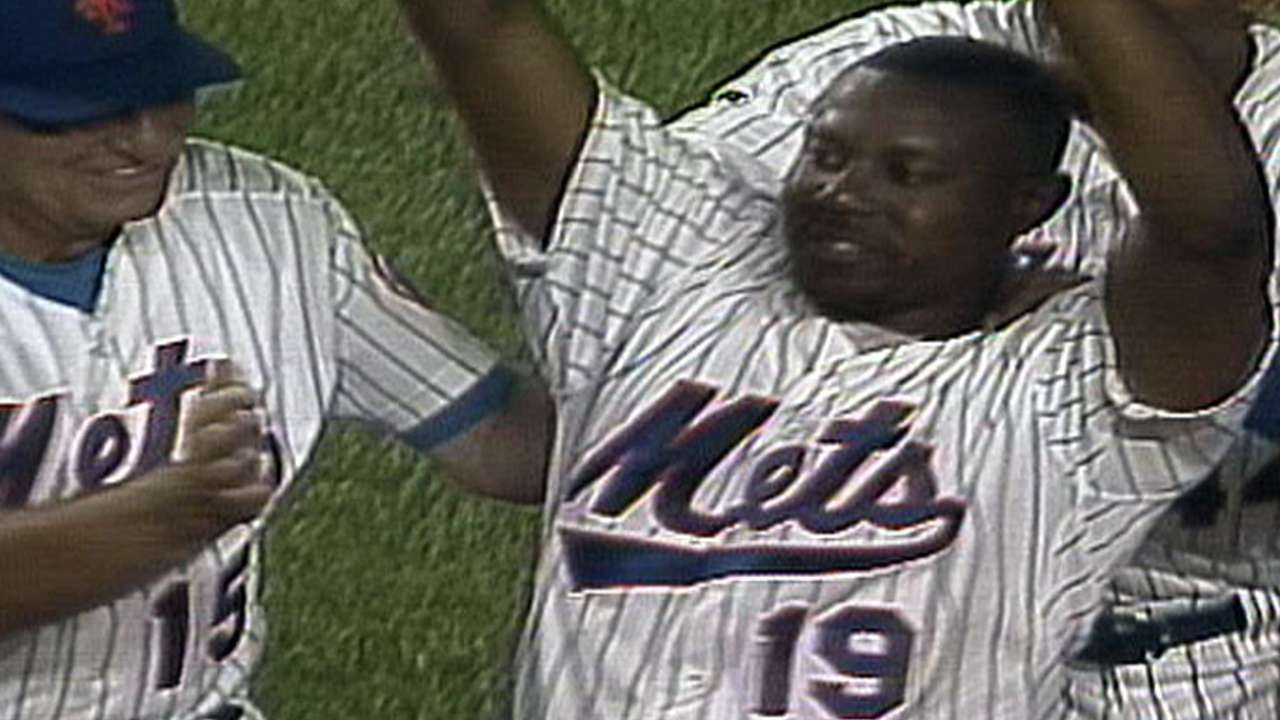 Doug Miller is a reporter for MLB.com. Follow him on Twitter @DougMillerMLB. This story was not subject to the approval of Major League Baseball or its clubs.