Khrush makes show-stealing catch in left field
Davis crashes into wall to rob CarGo of extra bases vs. Rockies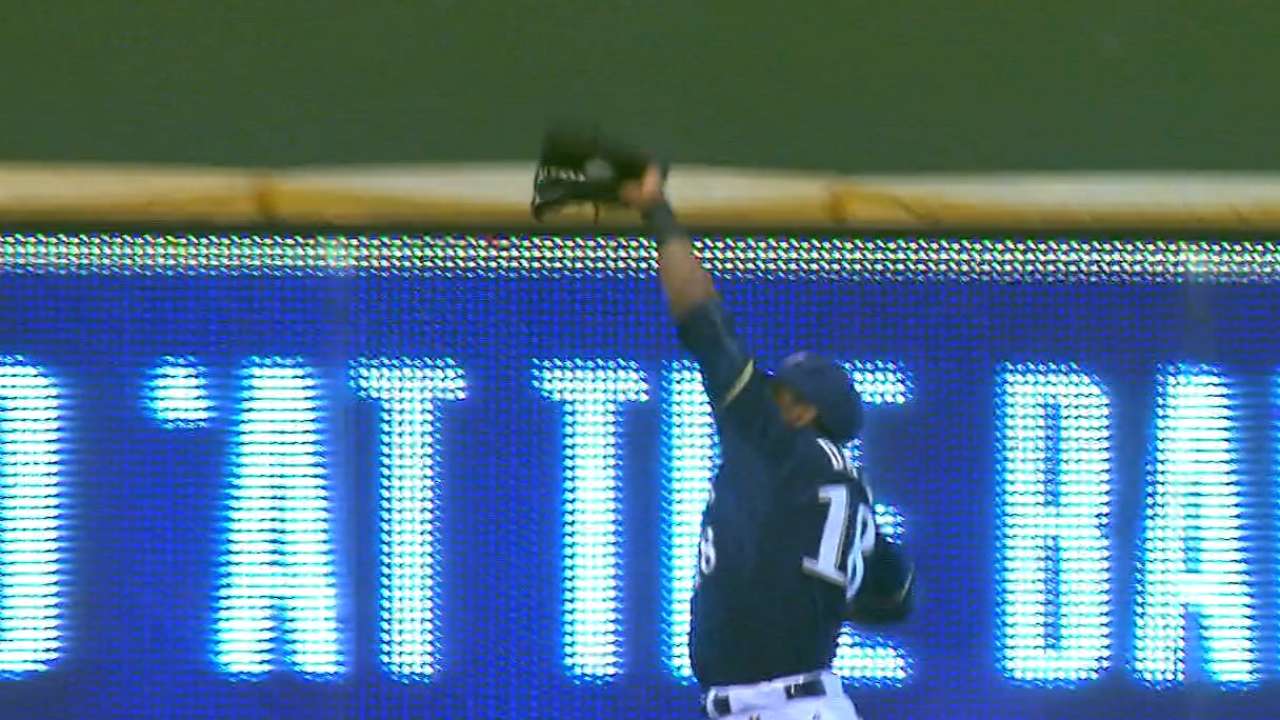 MILWAUKEE -- Khris Davis robbed Carlos Gonzalez of an extra-base hit while making a running catch and crashing hard into the left-field wall in Wednesday's 5-4, 10-inning loss to the Rockies.
"I'm pretty familiar with left field, and I knew how many steps I had," he said. "I knew I was going to have to own it."
Davis stayed on the ground for a few seconds after the fourth-inning catch, but then jumped up and had no ill effects from the collision.
"An unbelievable play," starter Wily Peralta said.
Gonzalez came back to hurt the Brewers, hitting a two-run home run in the eighth to give the Rockies a 4-2 lead.
The Brewers are winless after their first series, but went 0-4 to open Ron Roenicke's first season as manager in 2011 and still finished with 96 wins.
How should the team respond?
"Just go about our business and do our jobs," Davis said. "It's how quick we can forget about it and move on, and just keep pressing on. It's early, so get them out of the way now and then in September it will be a different story."
Joe DiGiovanni is a contributor to MLB.com. This story was not subject to the approval of Major League Baseball or its clubs.