D-backs looking for more from starting pitchers
Short outings early not unexpected but could put strain on bullpen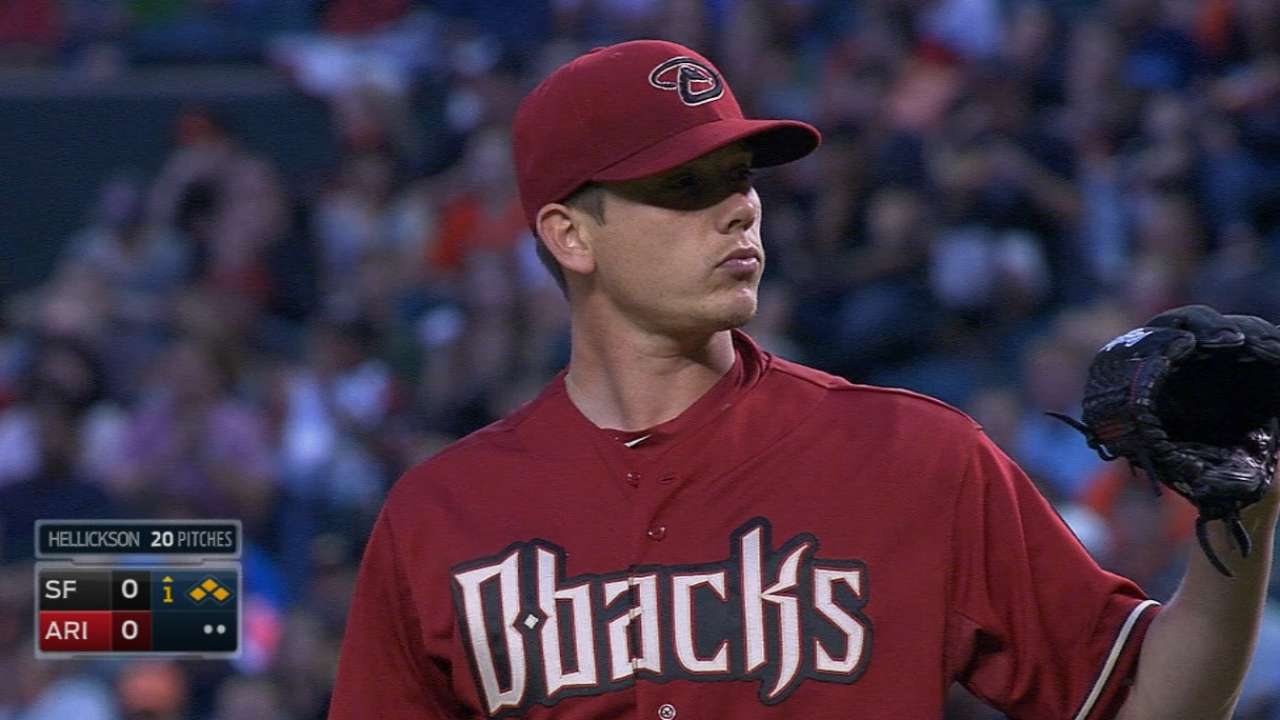 PHOENIX -- Through the first three games of the season, D-backs starters have pitched just 14 1/3 innings and only once were they able to get through the fifth inning.
The latest starter to not be able to pitch deep in a game was Jeremy Hellickson, who allowed three runs in 4 1/3 innings in a 5-2 loss to the Giants on Wednesday night at Chase Field.
"I really didn't have command of anything tonight," Hellickson said. "I probably threw a handful of pitches where I wanted, and then when I did get ahead of guys, I made a lot of bad two-strike pitches."
Toward the end of Spring Training when they were deciding on the composition of their bullpen, the D-backs elected to carry three relievers -- Daniel Hudson, Andrew Chafin and Randall Delgado -- who could pitch multiple innings because they were not sure how many innings they would get from their starting pitchers.
"It's an issue that we knew there was a chance could happen," D-backs manager Chip Hale said. "I think the second time around we'll see better. You have to expect it early in the season."
Josh Collmenter went 4 2/3 on Opening Night and Rubby De La Rosa lasted 5 1/3 Tuesday night before Hellickson's start.
In those first two games, the D-backs bullpen tossed eight scoreless innings, and Wednesday night, they held the Giants scoreless in their first 2 2/3 innings before Evan Marshall allowed a two-run homer in the ninth.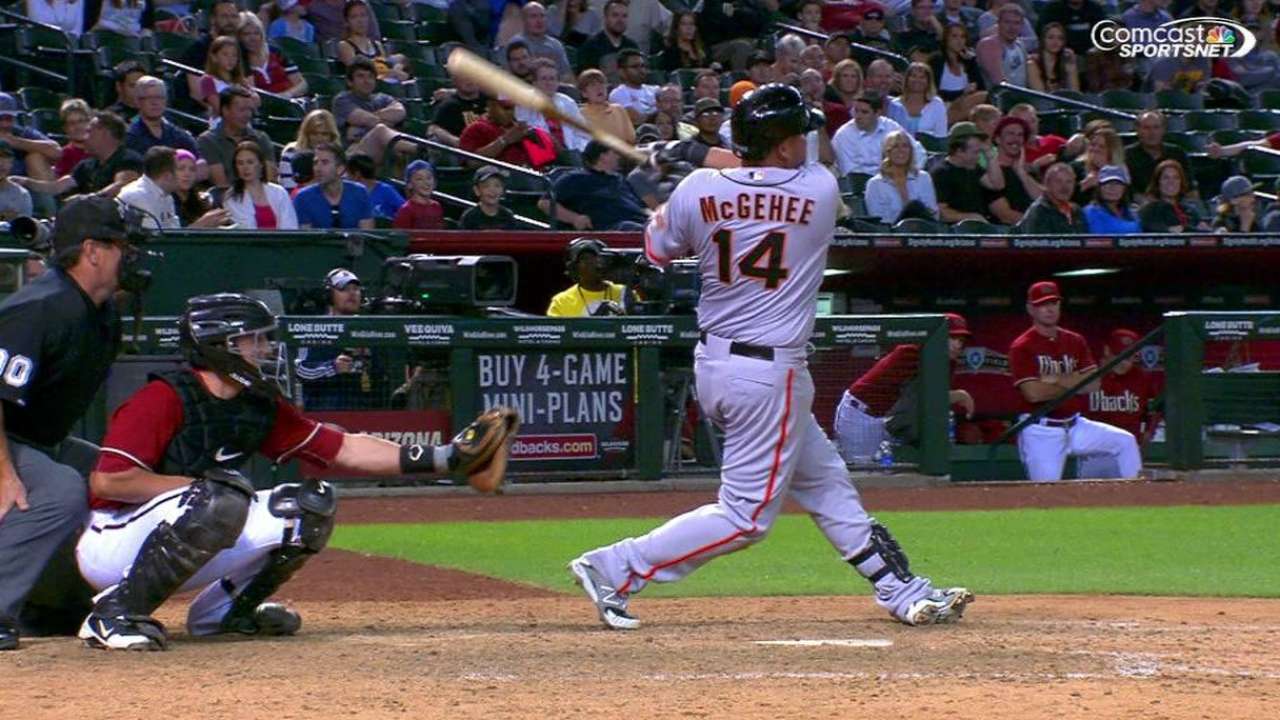 Marshall was in his second inning and pitching for the second straight night. The concern is that the bullpen will wilt under the workload if this trend continues.
"If we can just give the bullpen a little rest," Hellickson said, "you know, one of us just throw seven or eight innings and start going a little deeper in the game and give those guys some days off, they're going to be really good. I think we'll start doing that in the next couple days."
The desire to be the starter who steps up could be part of the problem.
"I think they're all amped up a little bit too much the first time around, trying to be that guy that can give us six or seven instead of just relaxing and doing their thing," Hale said.
The Giants got the leadoff hitter on base in four of the five innings against Hellickson, putting him under constant pressure.
"I was working way too hard and threw way too many pitches," Hellickson said. "Just have to be more efficient and get ahead and then when I get ahead make better pitches with two strikes."
Steve Gilbert is a reporter for MLB.com. Read his blog, Inside the D-backs, and follow him on Twitter @SteveGilbertMLB. This story was not subject to the approval of Major League Baseball or its clubs.