MLB.com Columnist
Mike Bauman
Breaking down Royals' bullpen an even tougher task
2015 version may be better than dominant corps from last season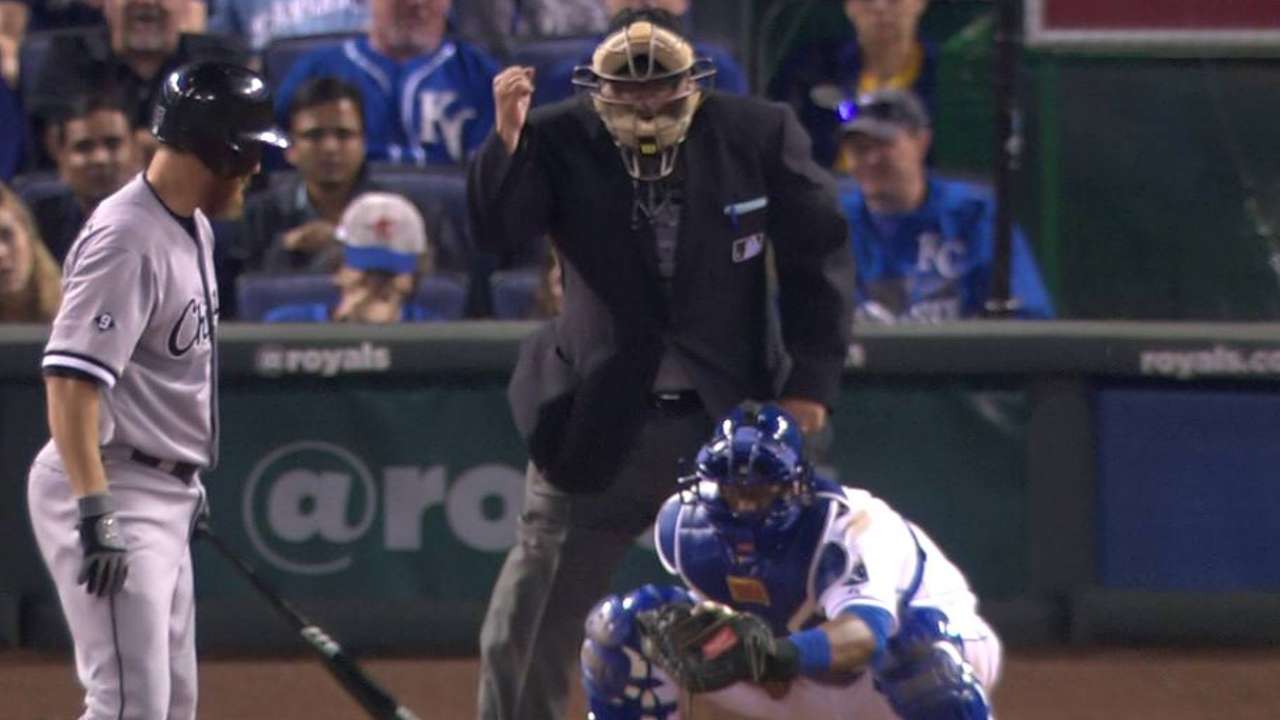 KANSAS CITY -- Taking on the Kansas City Royals in a battle of the bullpens is a thankless task. And it is almost never a successful task.
The second game of the 2015 season was loaded with twists and turns and intense competition between the Royals and the visiting Chicago White Sox. The Sox had recovered from their 10-1 Opening Day defeat, and what Kauffman Stadium held Wednesday night were two American League Central contenders competing on even terms.
The bullpens took over the game in the sixth. In a game that was tied, 5-5, in the top of the sixth, the White Sox bullpen worked three innings and gave up two runs. The Royals' bullpen worked four innings and was charged with no runs. And so: Kansas City 7, Chicago 5. There is no shock in this. Last season, the Royals were 72-1 when leading after seven innings. They had the powerful and efficient trio of Kelvin Herrera, Wade Davis and closer Greg Holland, working at peak efficiency. That trio made certain that Kansas City went 8-0 in the AL postseason.
This year? The Royals' bullpen may be even better, even deeper than it was last season. Herrera, Davis and Holland worked the seventh, eighth and ninth Wednesday night, with Davis getting the victory and Holland recording the save.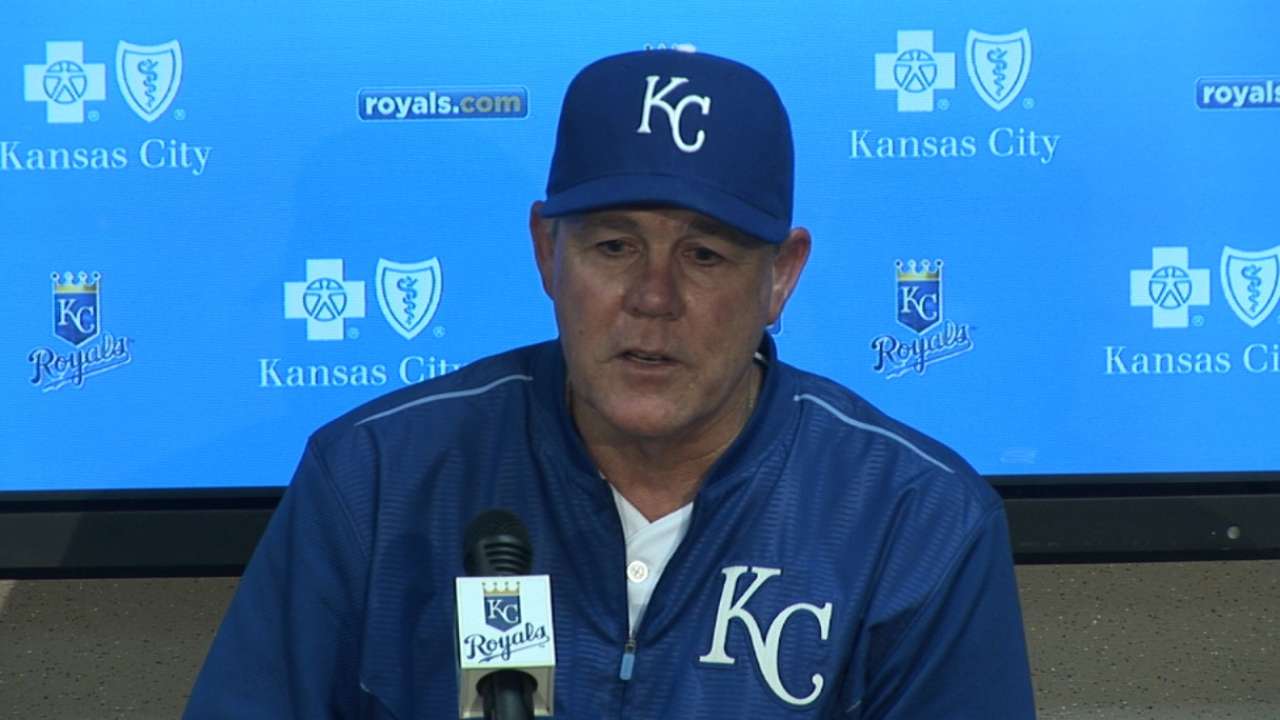 But the sixth inning turned out to be pivotal, and it was handled by Jason Frasor. He has had a long and successful career as a reliever, and he was acquired by the Royals last July, putting up a 1.53 ERA in 23 appearances for Kansas City.
Frasor inherited a dicey situation from starter Danny Duffy; runners on first and third, no outs, a 5-4 lead. The runner at third scored on a sacrifice fly, but the runner at first went nowhere because Frasor struck out the next two batters.
"I believe that if there is a tie from the sixth inning on, we're going to win that game with the 'pen we have," Royals manager Ned Yost said. "We just felt [in the sixth when the first two hitters reached] that we were going to try to contain it right there, and Jason Frasor did a great job of doing that. We were going into the seventh inning right where we wanted to be: Tied. He did a phenomenal job."
Here's the thing: This bullpen may be even better, even deeper than the one that was so outstanding last season. The Royals have added three valuable newcomers, and Frasor will be with them for a full season.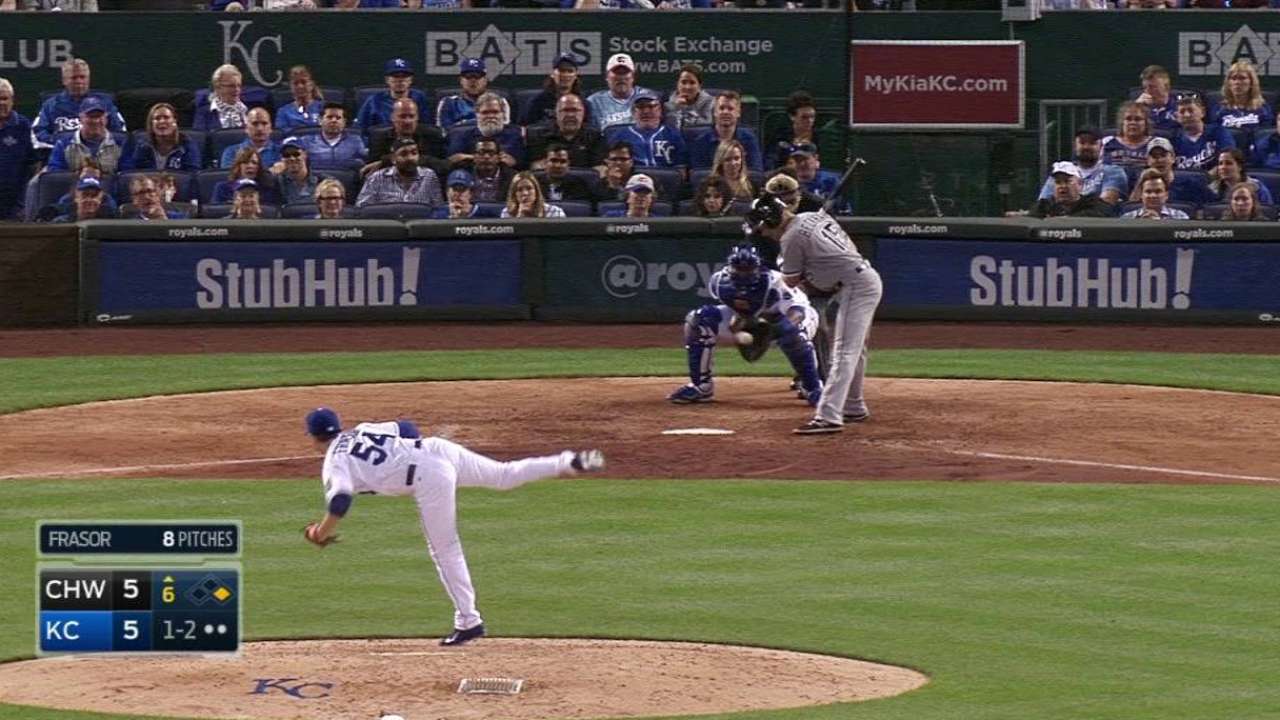 "[Ryan] Madson is going to be great for us," Yost said. "Frasor has been very, very solid, [Franklin] Morales is a guy that really gives you a great left-handed option and Chris Young, I don't know how you find, for lack of a better term, a better long guy than Chris Young. I just think our bullpen is going to be extremely strong this year and a big part of our club."
Over four innings against the Royals' bullpen, the White Sox managed two baserunners, both on singles, while striking out five times. There is no overstating how tough Kansas City's bullpen is. Frasor, who first came to the big leagues with Toronto in 2004, has been part of some very good bullpens.
"[This one is] second to none, second to none," Frasor said. "As far as pure stuff, weapons, second to none. When the [bullpen] phone rings, who do you want? Pick a guy. It's great to be a part of something special; not just a winning team, but a great bullpen. We've just got to stay healthy and keep it going."
Apart from the battle of the bullpens, the two teams were still working out some issues from the opening game on Monday. Royals center fielder Lorenzo Cain had been hit by a pitch from Chicago starter Jeff Samardzija in the opener. Cain believed that he had been hit on purpose and said so publicly.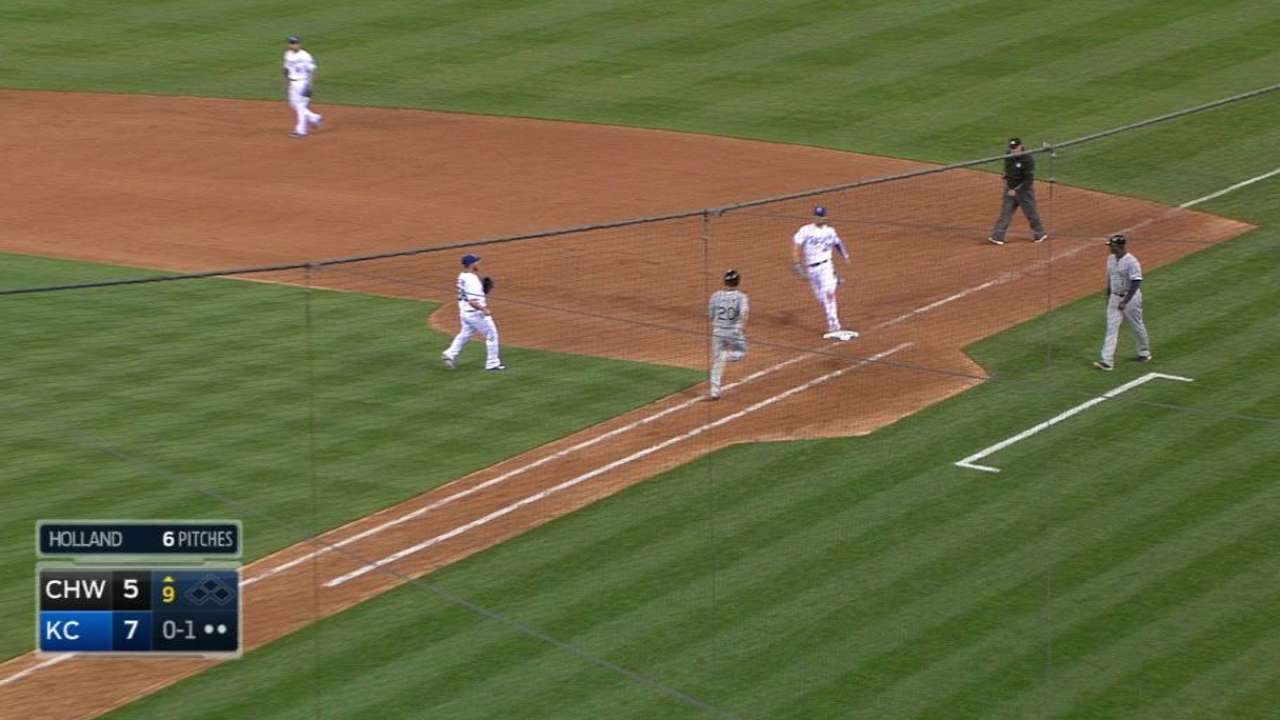 In the first inning Wednesday night, White Sox starter Jose Quintana hit Cain with another pitch. Cain later had the best revenge of all, bringing in the game-winning runs with a two-run homer in the bottom of the eighth. But before that, in the second inning, Duffy threw a pitch behind Chicago designated hitter Adam LaRoche.
LaRoche responded with a long stare and then a double. Two batters later, catcher Tyler Flowers hit a three-run homer to give the White Sox a 3-1 lead in the Revenge Bowl. But that didn't last, because Royals first baseman Eric Hosmer hit a three-run homer in the fourth.
Eventually, this game wound toward the inevitable test of bullpen strength. It has been well-documented how much Chicago improved its bullpen over the winter. But when it comes to keeping the other guys off the scoreboard, inning after inning, nobody does it better than Kansas City's bullpen.
Mike Bauman is a national columnist for MLB.com. This story was not subject to the approval of Major League Baseball or its clubs.