Cash soaks in first win as a Major League manager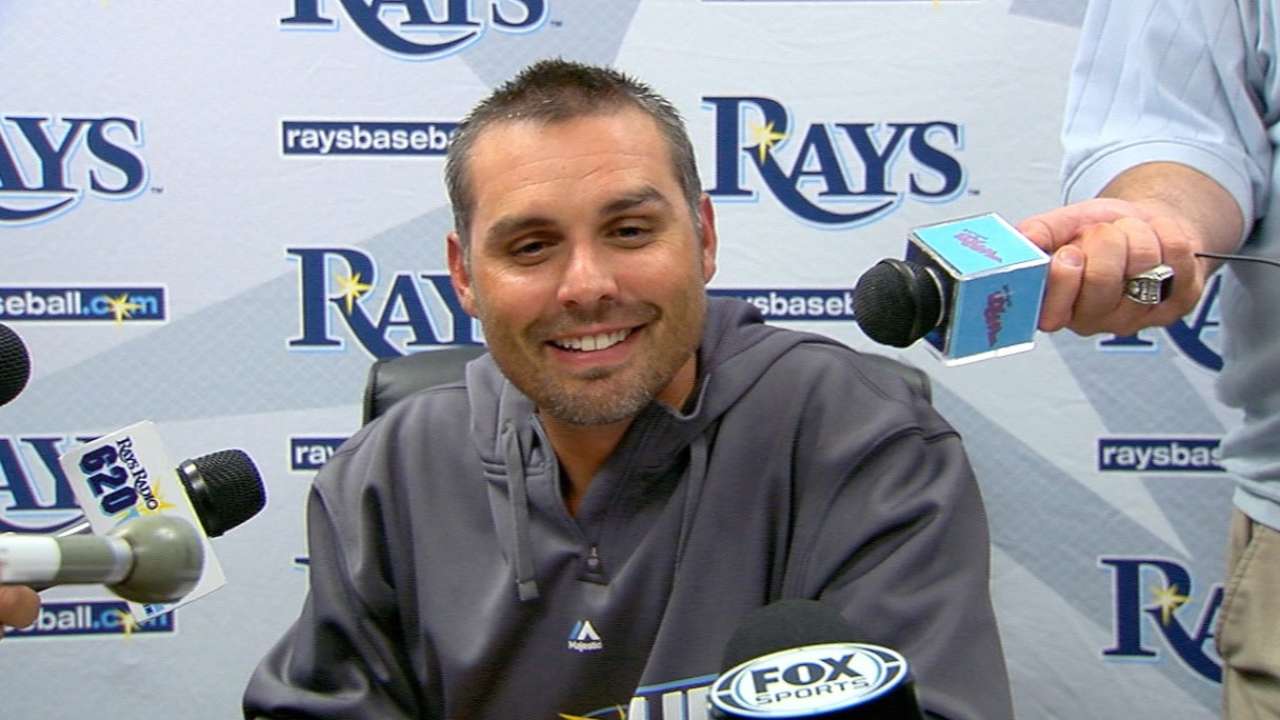 ST. PETERSBURG -- Kevin Cash smelled of a beer shower after Wednesday night's 2-0 Rays win over the Orioles, which made his first win as a manager all the more exciting.
"I didn't know what the heck was going on," Cash said. "I heard rumors about what goes on in here [for winning celebrations]. So that was a little entertaining and pretty special. Something I'll never forget. Just getting doused with liquids."
Cash, who is the youngest Major League manager since Arizona's A.J. Hinch (34) in 2009, picked up his first win in his third game as the team's new skipper. Previous manager Joe Maddon also won for the first time with the Rays in his third game, also a 2-0 win over the Orioles.
"Very exciting," Cash said. "Nice to get it out of the way, for all of us. Especially those guys in there. I was gladly introduced to what goes on after a W. So let's do it about 99 more times. That will work."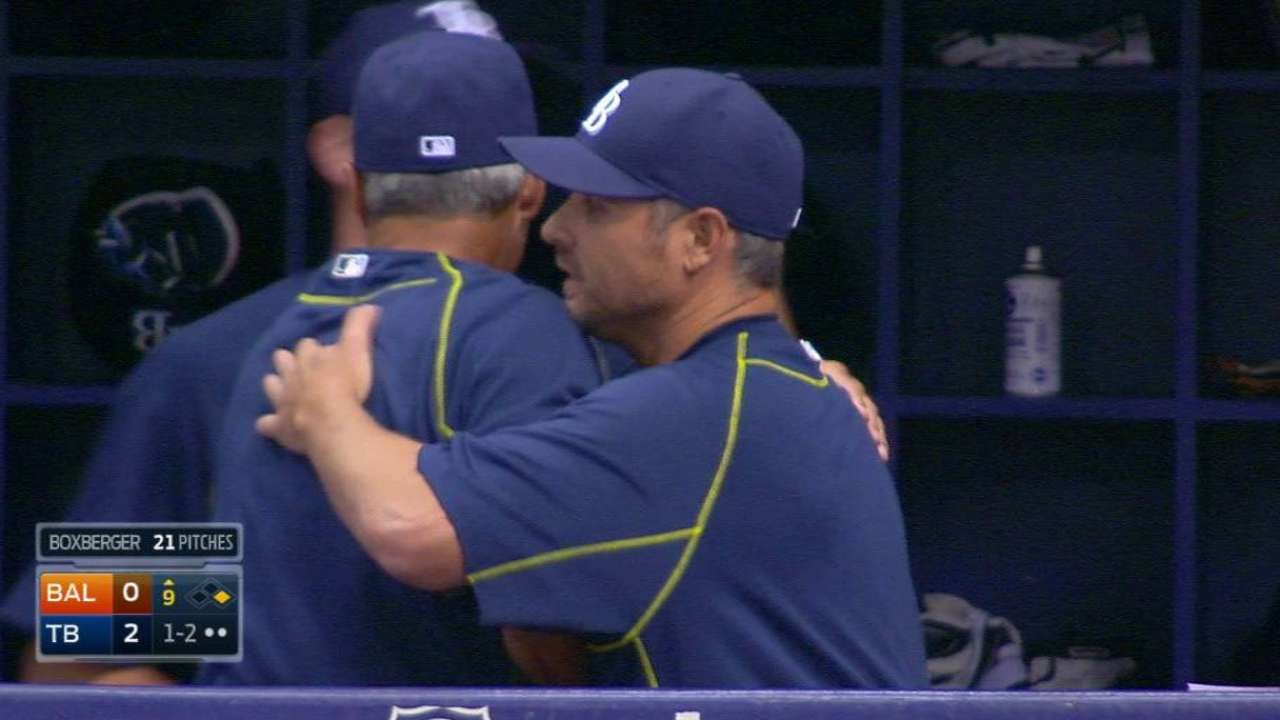 Starter Jake Odorizzi, who picked up the win for the Rays with 6 2/3 scoreless innings, said he was happy to do his part in contributing toward Cash's first win.
"It's a great experience," Odorizzi said. "I remember my first win as a player last year. It's got to be extra special for a manager. He got the traditional beer shower after the game. It was fun to be part of that. Just go out and do what we do. And now [we want to] go out there and have many more."
Bill Chastain is a reporter for MLB.com. This story was not subject to the approval of Major League Baseball or its clubs.