Odorizzi's success begins with commanding strike zone
Right-hander allowed two hits or less in a start for the fourth time in his Rays career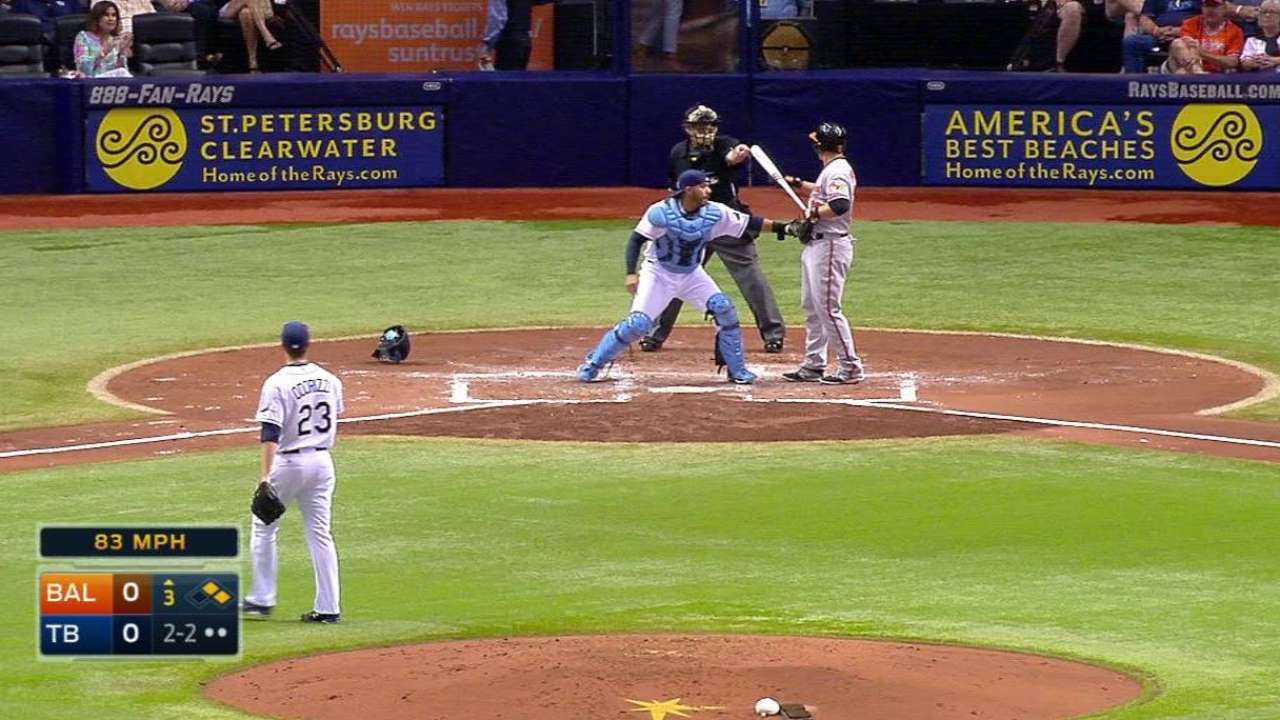 ST. PETERSBURG -- Jake Odorizzi showed up Wednesday night and brought a compelling reminder about what the Rays look like when their starting pitching delivers.
"Can't say enough about what 'Odo' did," said Rays manager Kevin Cash, who came away with his first managerial win. "[He] came out, stepped up [and] really kept them off balance throughout. The only reason the pitch count somewhat got high, [he had] so many strikeouts early on. But he threw the ball well."
The 25-year-old right-hander made his first start of the season and came through with a clean 6 2/3-innings performance. He held the Orioles to two hits while striking out seven and hitting one batter in the Rays' 2-0 win.
"Today went just as scheduled," Odorizzi said. "We executed the game plan pretty well and we got that late run and that was all we needed."
Odorizzi's performance marked his longest career start against the Orioles. He failed to get through six innings in any of his previous four starts.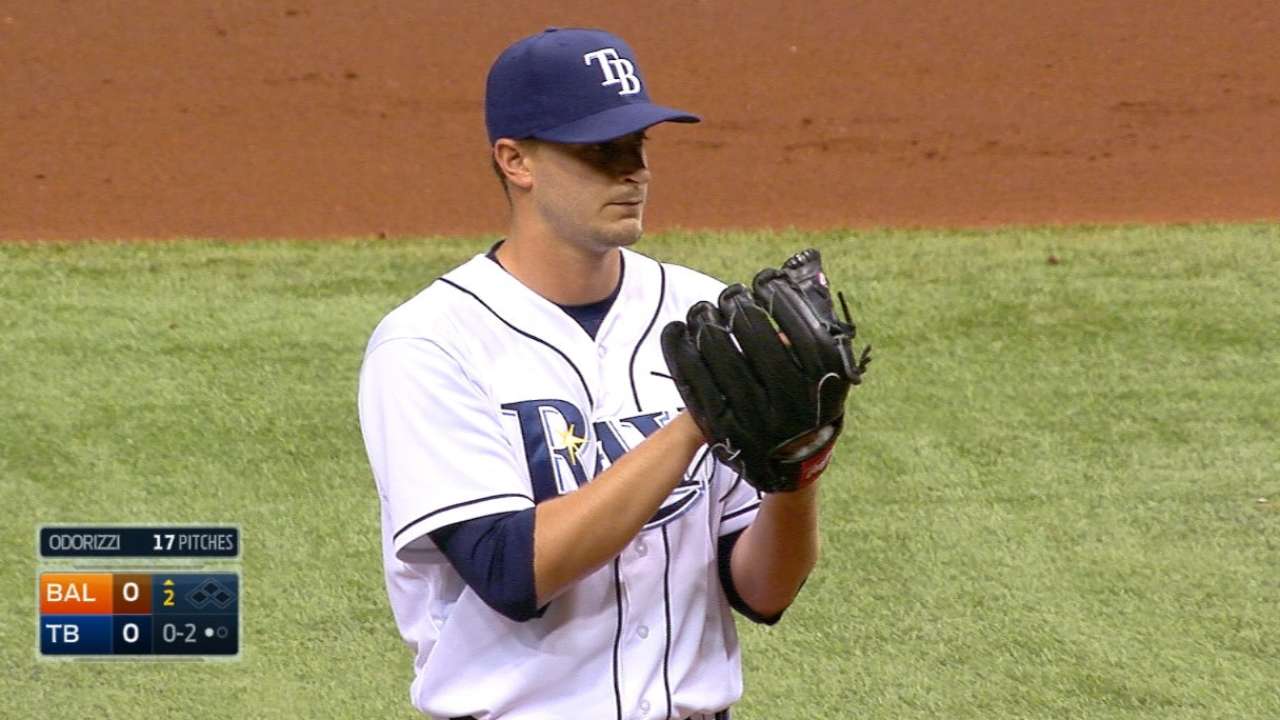 "I felt great," Odorizzi said. "I felt the same in Spring Training. It was just go out there, execute pitches. That's all I had to do. Last year was a big learning curve for me and this year, learning what I did last year, and taking it into this year, was a big difference. But it was good. Good to get the first one out of the way for the team. Now we're good."
Odorizzi allowed that commanding the strike zone was the key for him..
"I was commanding it with all my pitches," Odorizzi said. "Throwing curve balls, slow curve balls when I needed to keep them off everything else. For the most part, I think commanding the zone was a big part of how successful we were tonight."
Pitching coach Jim Hickey told Cash before the game that the ball was coming out of Odorizzi's hand well.
"I thought so," Odorizzi said. "I warmed up well and sometimes that doesn't translate to a game. It doesn't show up. ... I was relaxed, I wasn't nervous, I wasn't anything. It was just another game. I kind of took that mentality into it. I wanted to execute and that's what I did."
Of Odorizzi's seven strikeouts, six came via the changeup and six of the seven came from swings and misses. In his Rays career, he has allowed two hits or fewer four times and is 4-0 with a 0.00 ERA in those games.
The only hits he allowed were a third-inning double and a sixth-inning single.
Bill Chastain is a reporter for MLB.com. This story was not subject to the approval of Major League Baseball or its clubs.