Mattingly, Greinke marvel at Puig's jaw-dropping accuracy
Dodgers manager, starter still in disbelief over Tuesday's throw to third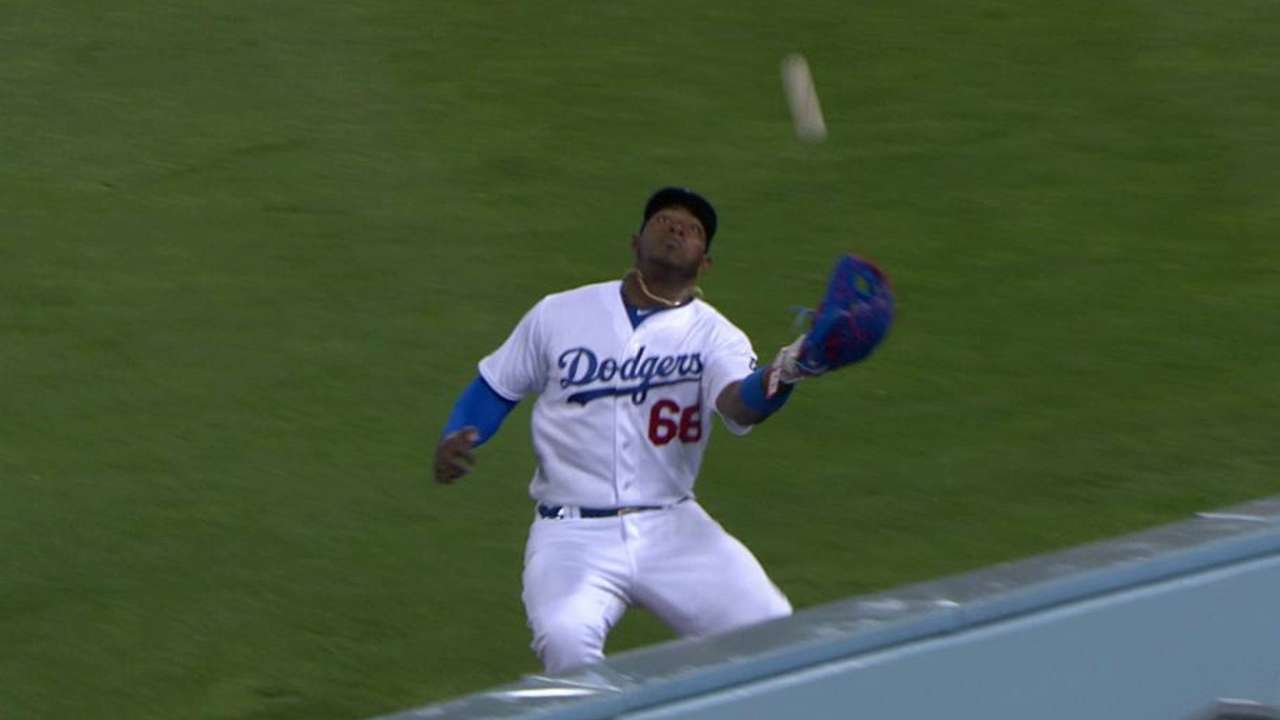 LOS ANGELES -- It had no impact on the game, but Yasiel Puig's throw to third base Tuesday night definitely made an impact.
Manager Don Mattingly was still in disbelief Wednesday.
Puig made a long run before catching Justin Upton's foul fly nearly into the right-field corner. Puig reached above the warning track retaining wall to make the catch, then launched a bomb on the fly to third baseman Justin Turner just a few feet off the bag. But the runner, Derek Norris, beat the throw.
"His accuracy and the way he unleashes it as far as he does from anywhere is amazing," said Mattingly. "When he unleashes, it looks like it'll go anywhere and it ends up right on the bag. He's really accurate. A lot of guys have a strong arm, but his accuracy is amazing."
Mattingly was echoing the view of Tuesday night's starting pitcher, Zack Greinke.
"Puig almost threw out the guy. That would have been one of the best plays of all time," said Greinke. "It's amazing how accurate he is. I've seen other guys, but he's the most accurate I've ever seen. I don't know how he does it. Amazing."
Ken Gurnick is a reporter for MLB.com. This story was not subject to the approval of Major League Baseball or its clubs.