Tomas gets offseason weight goal from D-backs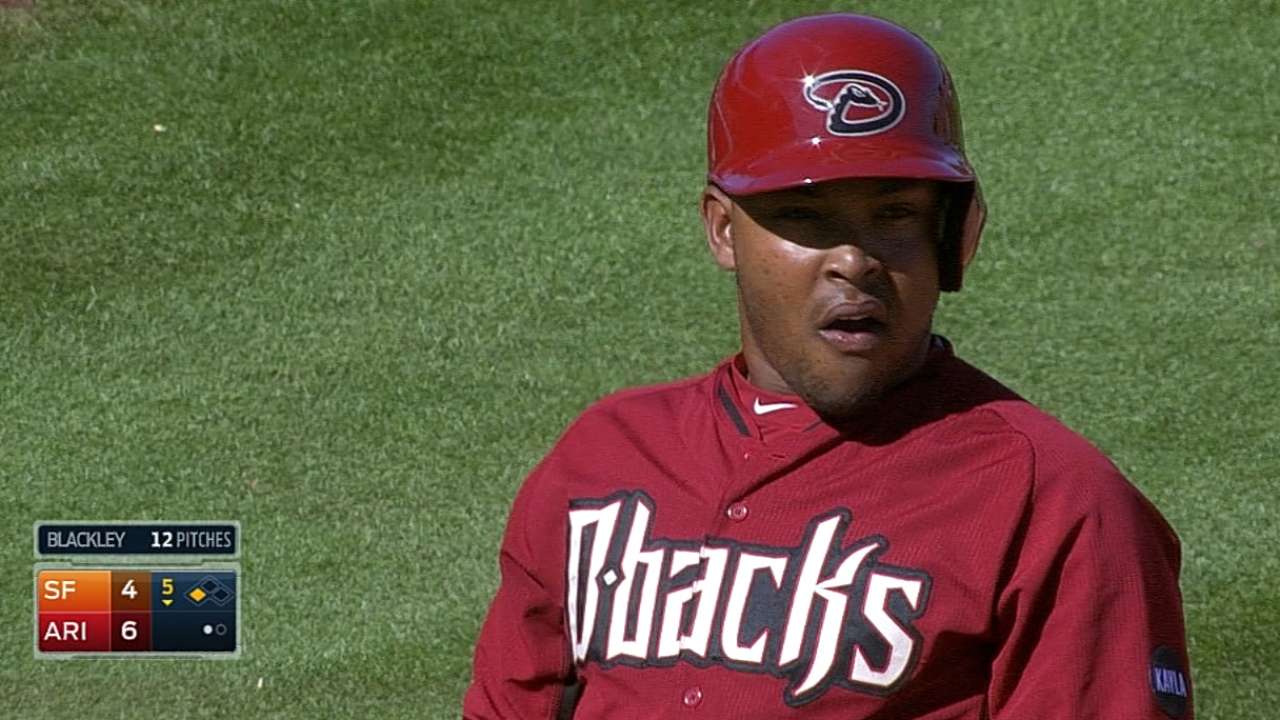 PHOENIX -- When Spring Training rolls around next year for the D-backs, you will likely see a slimmer Yasmany Tomas.
Tomas was signed by the D-backs to a six-year, $68 million deal as a free agent out of Cuba.
"I think fitness-wise, he needs to get in better shape," D-backs manager Chip Hale said. "He knows that. He worked really hard all spring. It's not just working hard, it's how you eat and learning a new country and all these things. I mean, it hasn't been easy for him. For me he performed really well for where he was at coming to a new country."
Tomas lost out to Jake Lamb for the starting third-base spot, and the team optioned him to Triple-A Reno with the intention of getting him some playing time in the outfield as well.
"The fitness part of it we expect is not going to happen over the course of this season because it's just too hard," Hale said. "But in the offseason I think you'll see a big change. He has a [weight] goal and he'll get there."
Steve Gilbert is a reporter for MLB.com. Read his blog, Inside the D-backs, and follow him on Twitter @SteveGilbertMLB. This story was not subject to the approval of Major League Baseball or its clubs.