Ventura fine after early exit on Opening Day
Dehydration likely cause of thumb cramp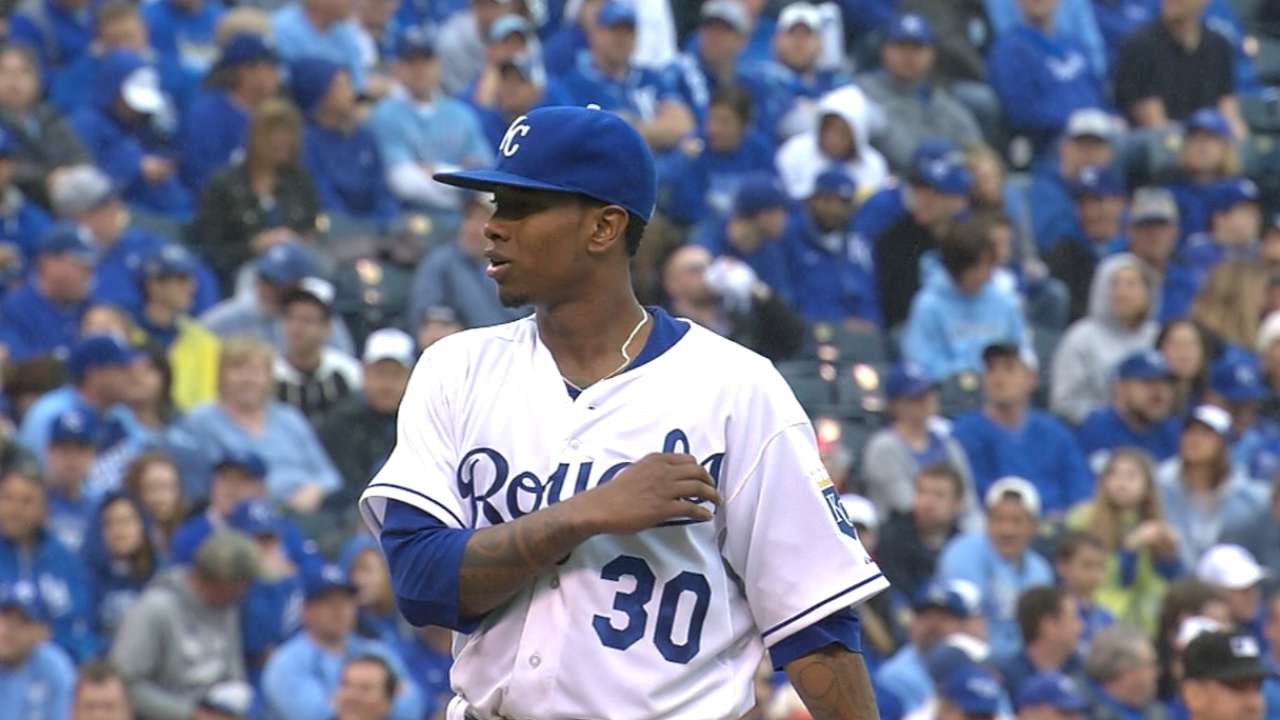 KANSAS CITY -- Royals right-hander Yordano Ventura, who left his Opening Day start after six innings when his right thumb cramped up, is fine now, manager Ned Yost said.
"He could throw today," Yost said before Wednesday's contest against the White Sox.
Ventura gave Royals fans a huge scare when he crumbled to the ground in pain after throwing a pitch in the seventh inning of the Royals' 10-1 win on Monday. Trainer Nick Kenney came to Ventura's aid, and began rubbing the cramp out of the thumb.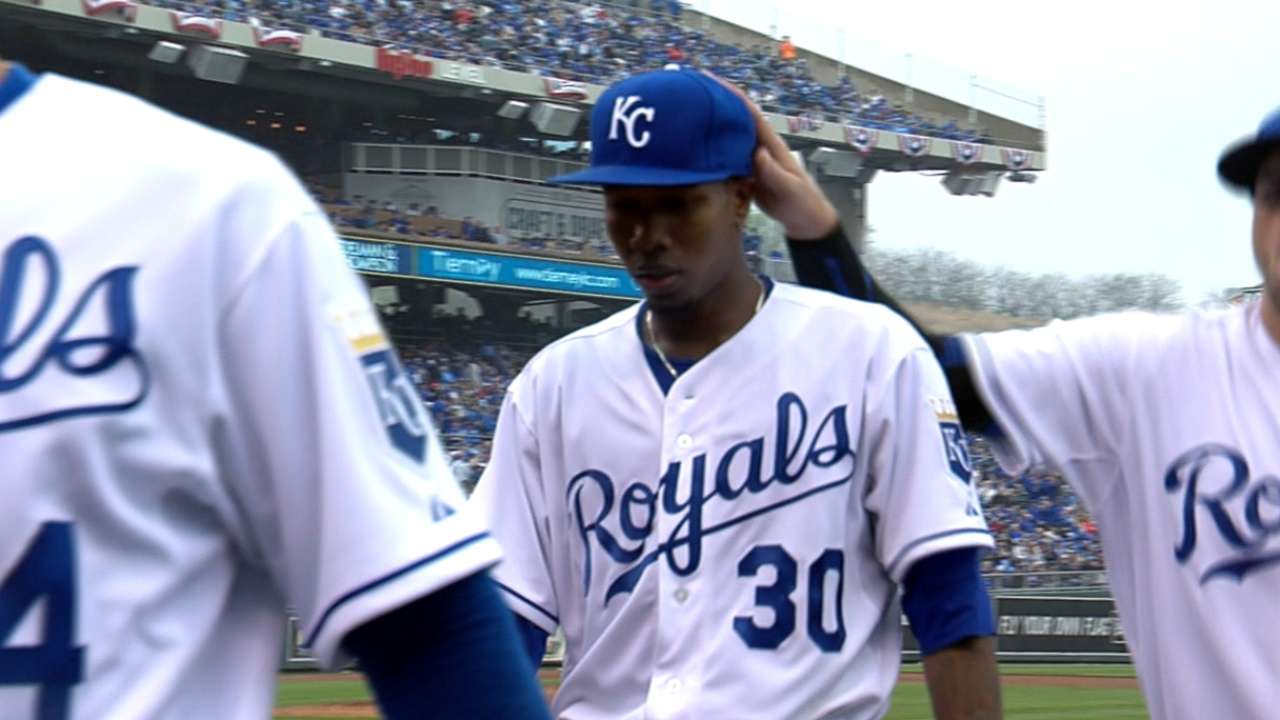 Yost said he's not sure what causes the thumb cramps; Ventura said he has had them before.
"I don't know. Maybe dehydration?" Yost said. "I know I get them sometimes when I'm driving my tractor on the farm for a long time -- my thumb will do the same thing. It probably has to do with not taking a lot of fluids."
Yost added that there isn't much the Royals can do in terms of prevention.
"I think he just has to stay hydrated," Yost said. "I think with him, it was Opening Day and you lose focus and you don't stay hydrated. That's the main thing. Opening Day, you get out of your routine, and he got out of his routine.
"But he's fine now."
Jeffrey Flanagan is a reporter for MLB.com. Follow him on Twitter at @FlannyMLB. This story was not subject to the approval of Major League Baseball or its clubs.